Received the CNC billet exhaust flanges.
Obviously (?), there are no holes to attach the springs.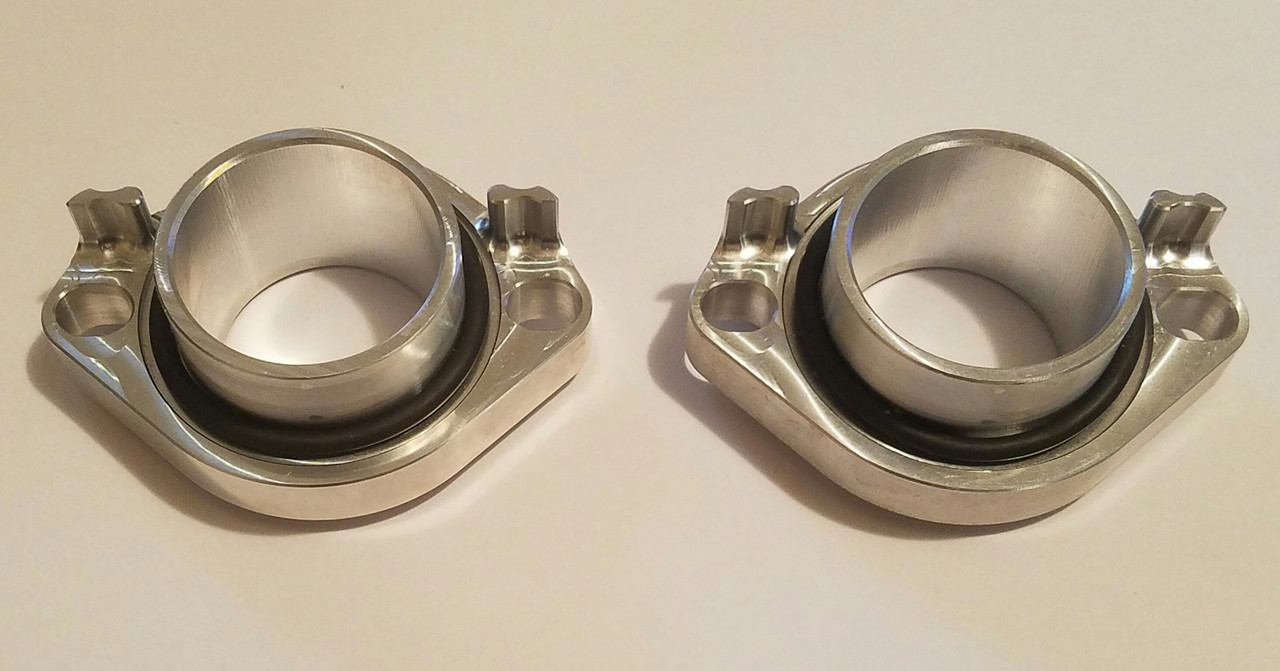 Can't just drill holes. Have to match the previous flanges exactly. Using short springs, so the hole spacing is critical.
Have to wait and get measurements from the previous flanges. Jeff's using them to fab the new pipes.