One issue with the pipes atm, is there is no rear support. That's why there's a jack holding up the pipes.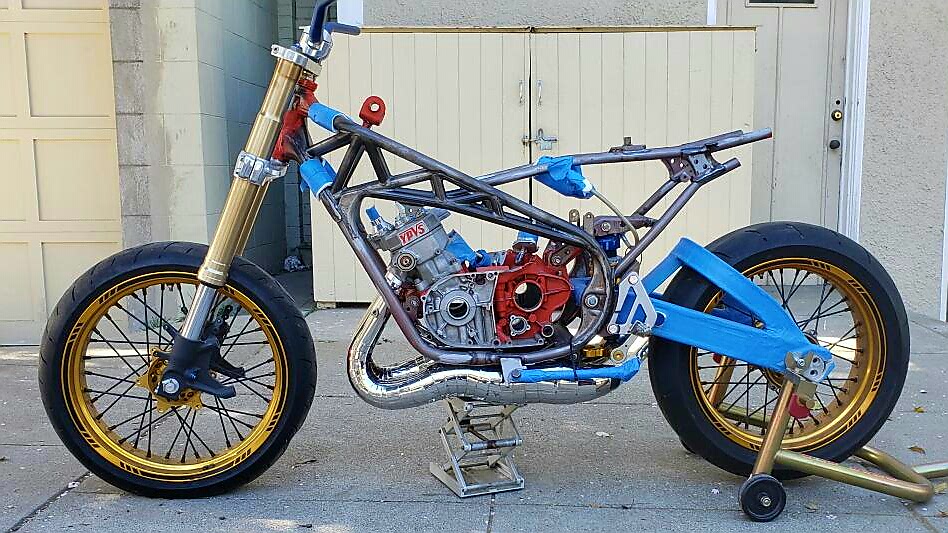 Not a very clear pic, but you can see that the pipes don't block the view of the one-off suspension parts.
Jeff sent a couple of quick notes, just to show idea locations for rear supports. They'd be great for a race bike, but I don't want to cover the linkage.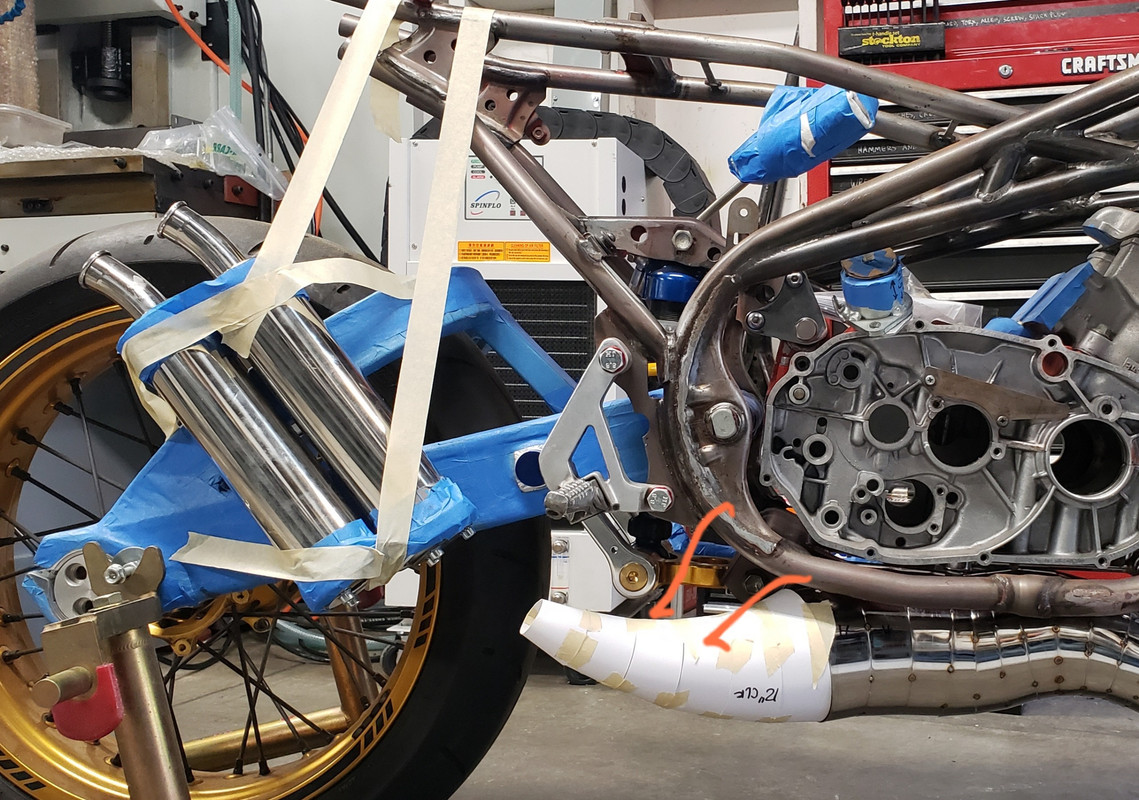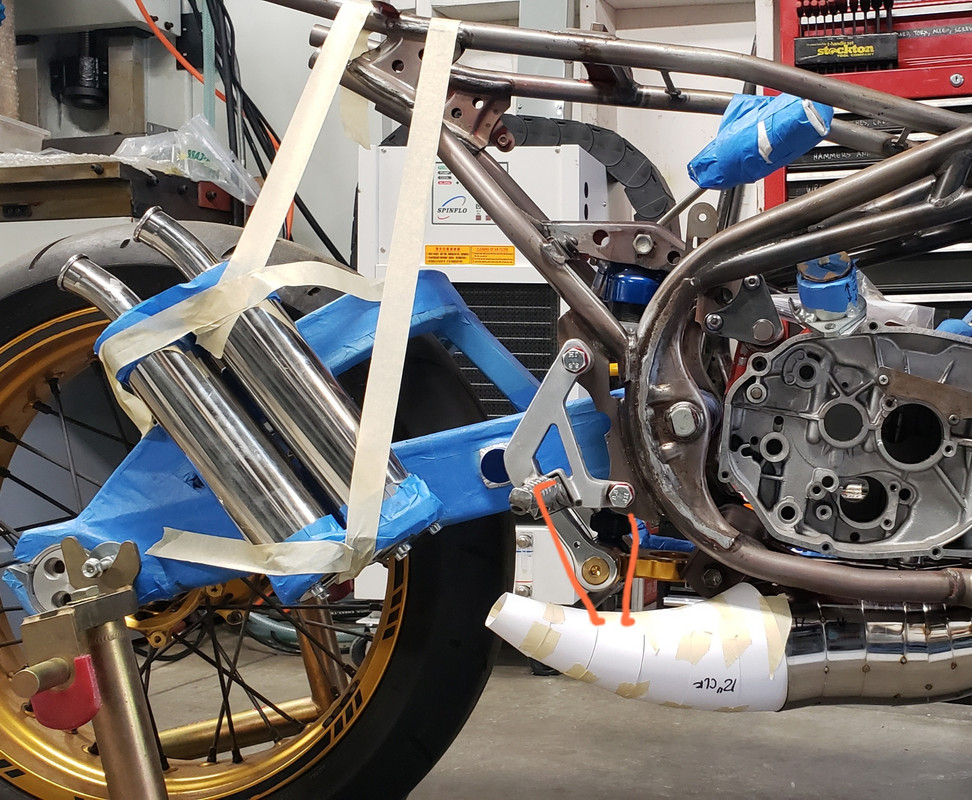 So, next on the list is to try to design a semi-hidden bracket between the rear of the pipes and the frame.
Those footpeg brackets are just temporary.
The custom footpeg brackets won't be in front of the ride height adjuster lock nuts.