My design looks like this.
Jeff said no, to titanium silencers, so I'll get started on a titanium pair when I get the bike back. These are aluminum.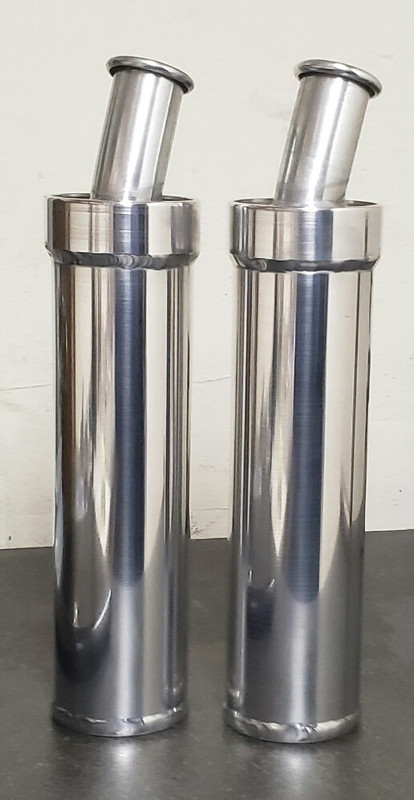 Toomey silencer cans are 10 3/4 inches long.
My similar cans are 8 1/2 inches long.
So, my exhaust sound will be louder.
The length of my can design has nothing to do with function. I just like these proportions of length vs. diameter. Also didn't want them to extend up higher than the tire. Opens up the space between the tire and tail.