So the gauges arrive, and I open the voltmeter/water temp gauge. The lens looked hazy, so I took it into the sunlight.
I could see that it has some kind of coating or treatment on the inside of the lens, but there were some kind of uneven spots all over, that looked like water spots, also - some of the paint was scuffed, no big deal.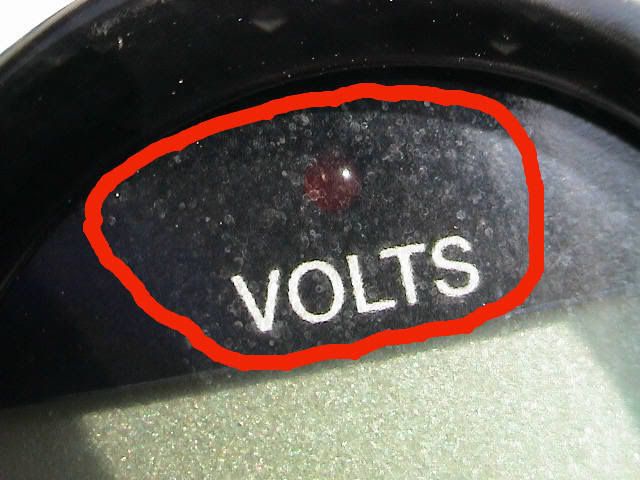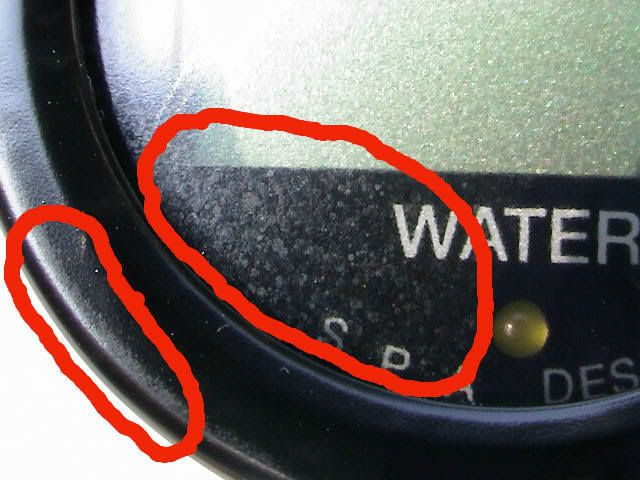 So I opened the tach/speedo to see if the lens was the same. It has the same hazy coating, but no "water spots." But there was some very minor damage to the bezel - the black had been chipped off and silver was showing through, no big deal.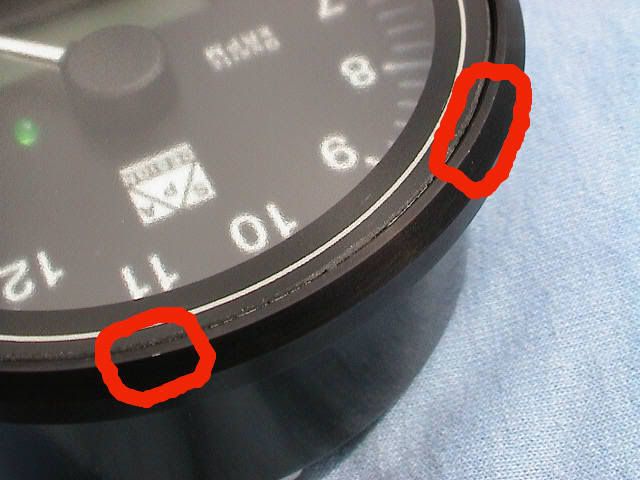 Then I notice that there are small fibers sticking up in front of the LED screen. Well, I'll be looking at those fibers a lot, but okay, no big deal.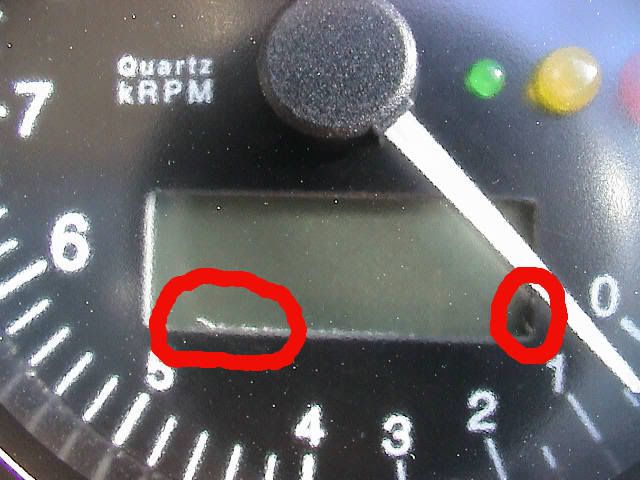 So then I notice a yellow blob of glue coming through the hole at the bottom of the red light bulb. Well, it's a small blob, I can live with that, too. But then, what the hell is that?? A black booger on the side of the red bulb!!! Oh, hell no!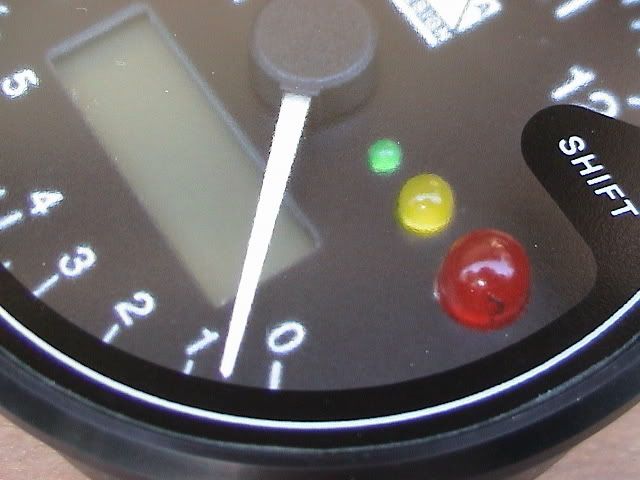 I asked SPA Designs if they could please exchange the gauges if I pay the shipping costs, and they sent me two gauges that look absolutely perfect. It took a while since they're in England, but it was worth the wait. I would buy from them again, for sure.