Quote:
Originally Posted by
eZdoesit
wouldnt you be able to just flips the bolts around so you dont see the threads sticking out of the nuts?
That's the first thing I thought when I looked at it, too.
But on the other side, the frame has a special cut-out to hold the swingarm pivot bolt head - and since I want those bolts to face the same way - it's a no go.
Besides, I'd still have to deal with the same problem on the other side.
I want to make a rear fender or fender panels out of carbon fiber and mount them so the frame rails are visible. The tape mock-up is to measure clearance for the rear tire. The fender panels (tape) look curved in the photo, but it's 3 flat pieces - or one flat piece with 2 bends.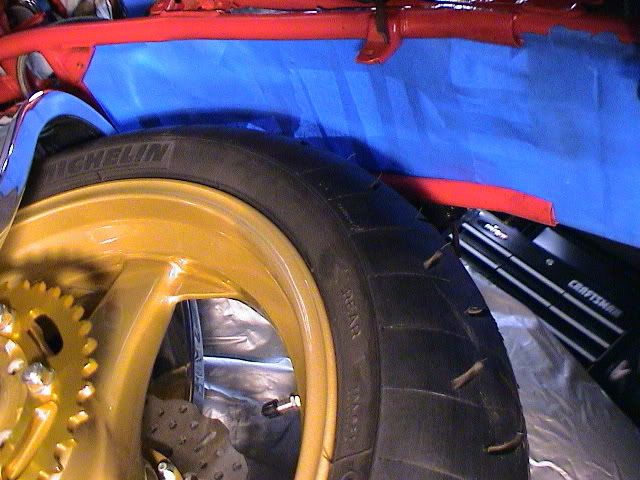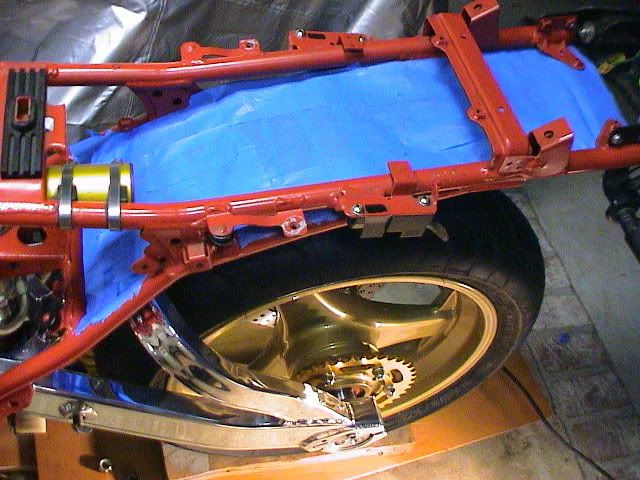 I must have stared at the bike for over an hour today while I was considering bobbing the tail.
Yes, it would look SICK - but it's not for this bike. This bike has good bodywork, with a semi-rare OEM solo tailpiece. I also have another project bike with crappy bodywork, and the other bike will also look interesting with a bobbed tail because it has 2 down pipes and one up pipe - on the same side.