Just ordered a Barnett clutch basket, pressure plate, and carbon fiber clutch kit. The basket and plate are billet, but have stainless inserts for wear-resistance.
Using this side casing, I'd like to see if I can build a dry clutch [without welding].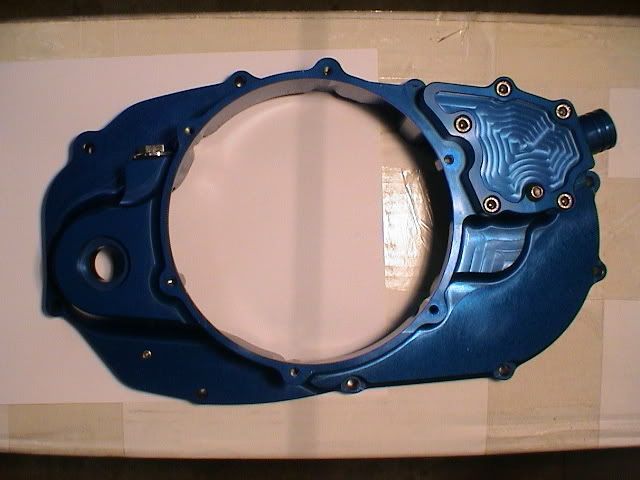 The biggest issue is (to do it right), I would need a custom longer main axle. The main axle needs to be longer to make room for the Ducati dry clutch seal and custom billet clutch cup.
It's the new main axle that might make this mod cost prohibitive. It's also very risky to use a main axle that's not OEM. I've got some nice ideas for the engine and I'd hate to see it go boom because of this mod.
I've seen this type of mod done to an RZ engine by a builder in Italy, but he cut a lot of material from the clutch hub to make it work - which I don't want to do. (I've never seen the bike run, either.) There's also a builder in the Netherlands who wants to do a similar project, and says he has someone to make custom main axles - and I told him I'm interested.
I'm also looking into a one-off main axle, but I'm skeptical it's going to happen.
The Barnett carbon fiber clutch can be used wet or dry, so these parts will be okay no matter what happens.