Quote:
Originally Posted by
mcantar
Ok I must be missing something here.
Why not just use an electric fan from a bike radiator? I have a few on the shelf, you want I send you a couple?
Yes, you missed it. You've got that track disease, taking over your brain.
If I use a puller fan, it will have to go in front of the cradle, and will push the radiator out 60mm or more. I don't think the tire will hit, but I think it looks much better with the radiator closer to the cradle.
I mistakenly assumed I would have room to mount the fan behind, or in-between the cradle bars (as done on the RZ350).
Here, I'm holding an aluminum bar flush with the front of the cradle. The thermostat housing is about 1mm away.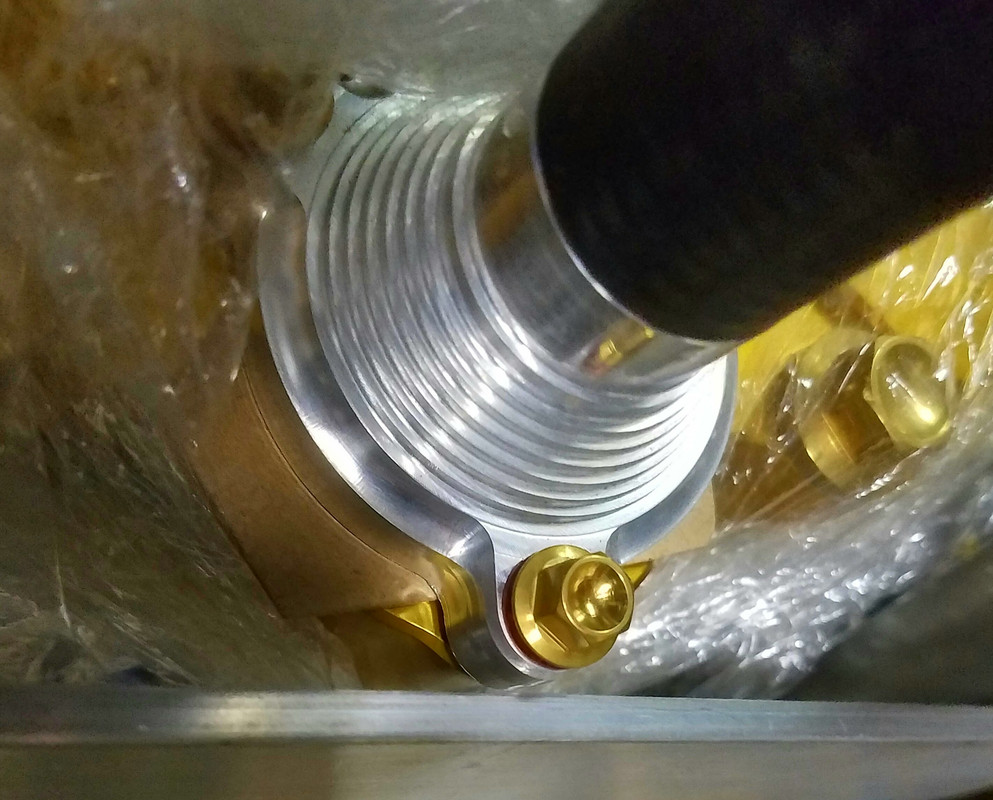 The hose on the thermostat housing angles forward as it goes up, and is flush with the front of the cradle at the top.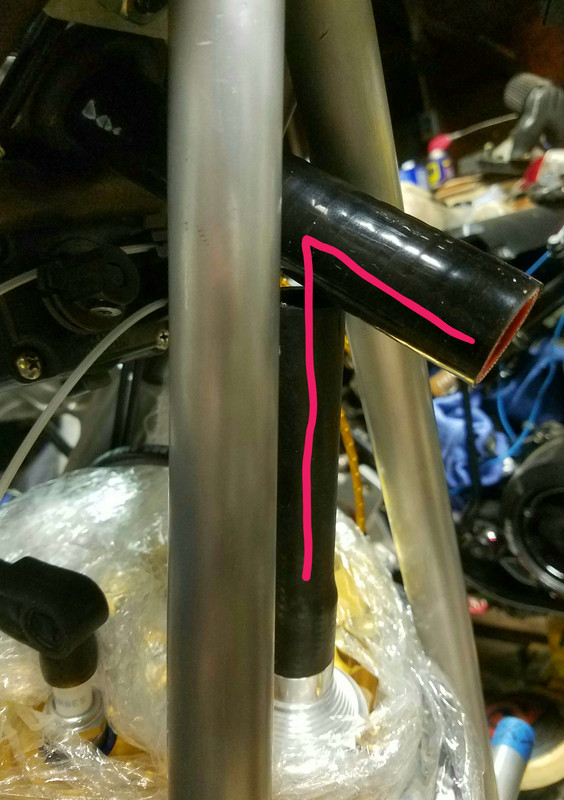 If I need to fit a 60mm thick fan between the cradle and radiator, hopefully I can design a fan shroud that helps it look better.
Not feeling a pusher fan.
The red lines in the last pic illustrate another issue. Need a nice radius at the top of the hose from the thermostat to the radiator. Closer the radiator, the tighter the radius.
I know I should stop fucking around and just do whatever I can to finish the bike fast, but I can't help it. If I'm not pushing the limits of my small brain and primitive abilities, it's not fun for me. I can't just buy shit, bolt it on, and be done. Unless I have to.