Here's my garage/mancave. Wifey lets me have the single bay for my "junk", that includes the grass-cutters, so not a ton of room, but it works OK.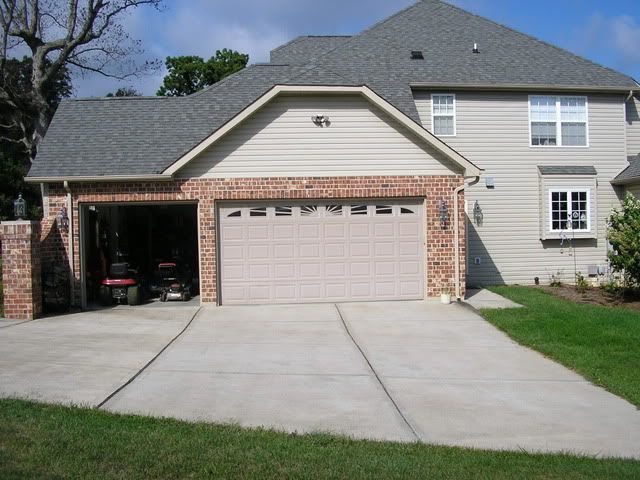 Not really much of a table to work on.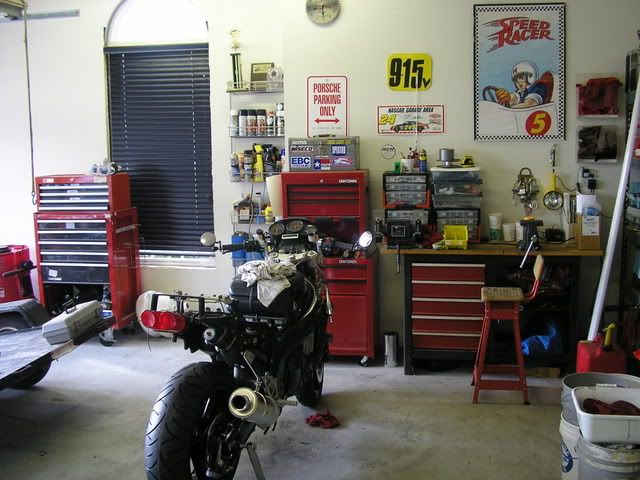 Sticking the trailer on CL, that will free up some space for a nice table!
Going deeper into the mancave - beer fridge!
Double doors lead to the movie room - I likes my Football in HD!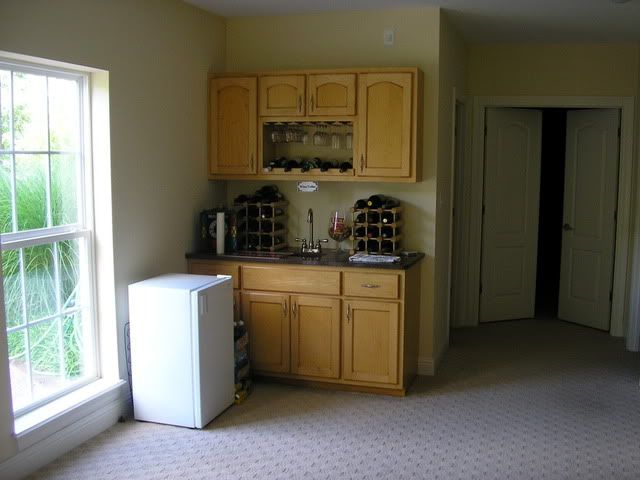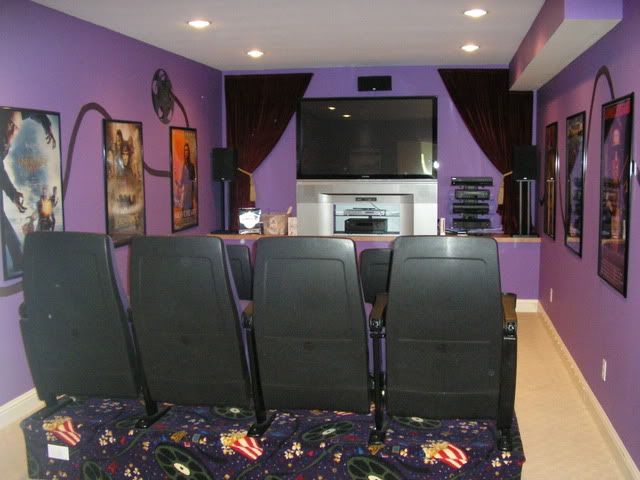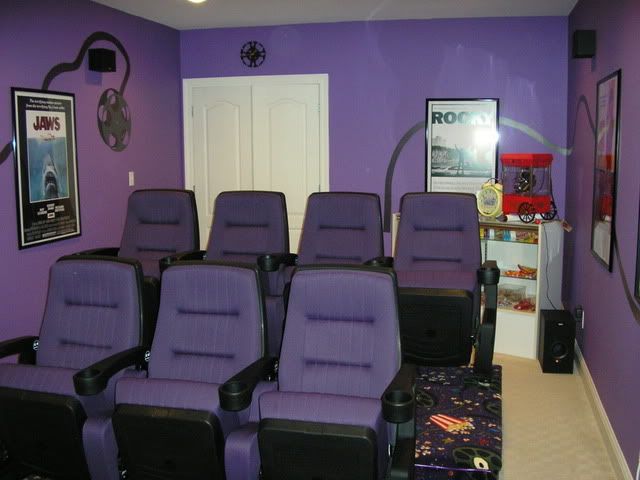 When the fellas come over