Been having a couple off weeks and having pretty bad burnout from working a 9-5 and trying to start my ownbusiness so I decided to play in the garage today.
I figured out that the saddle bag crash bars
are pretty close to the same diameter of the frame and has close to the bend that I want for the tail. So free steel!
Cut the frame nice and even
"Adjusting the bend a wee bit"
Seems to suit it
Stole the slugs from the luggage rack fits perfectly.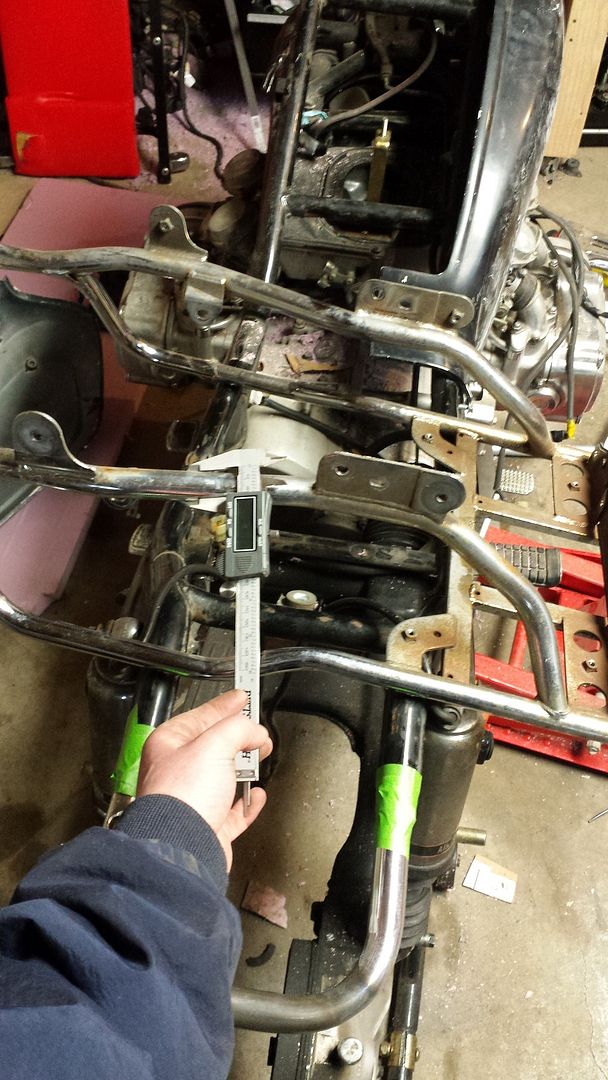 And there it is held with slugs.
Just need to drill for the plug welds but wifey wants to go for a ride so I'm done for the day.
Rw