Space is tight. Silencers are close to my foot. Might need a heel guard.
I'd like to see at least 1 inch of the triangle opening in the swingarm, just to the left of the silencers in this pic. Also want the angle of the silencers parallel to the (sub)frame tubing.
New silencers can be smaller than these mockup silencers.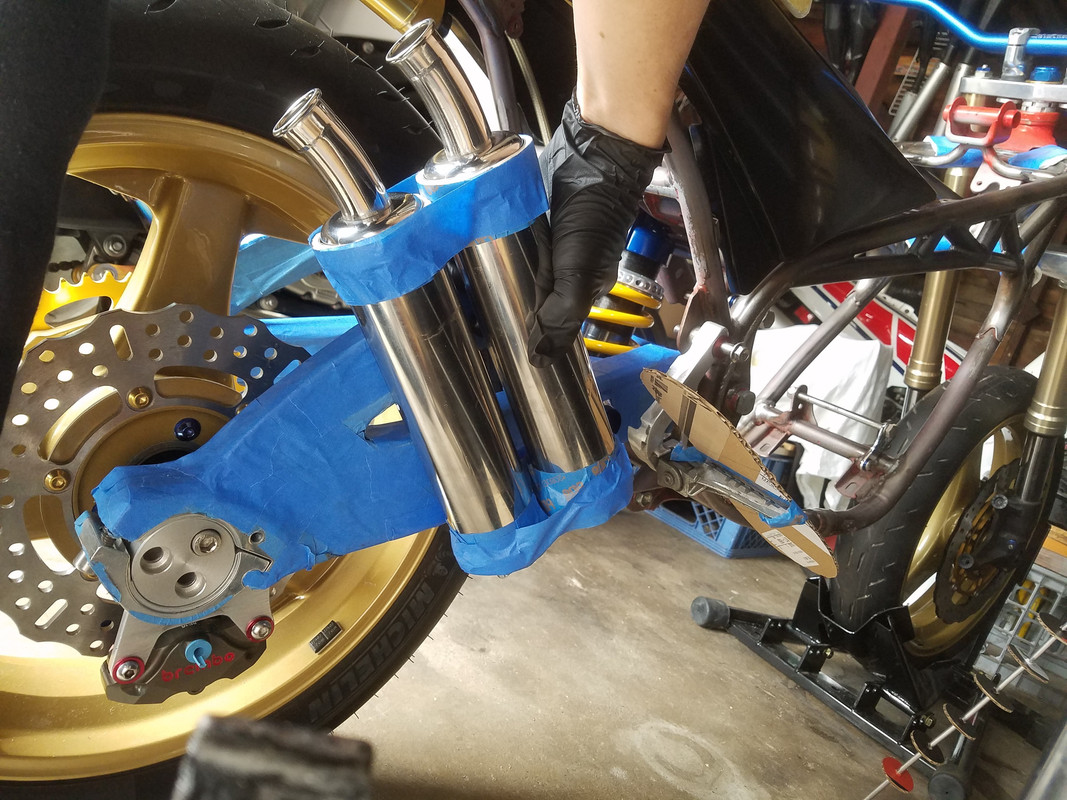 Not sure yet about triangle, vs hexagonal, vs round silencers.