Well I got the swinger re-mounted today with the new, proper sized, bushings. Took a pic with no shocks. If I did go mono it would look pretty cool. Just not motivated to tear the whole bike down and start a major project.
Couldnt resist a photo op with little brother smoker!!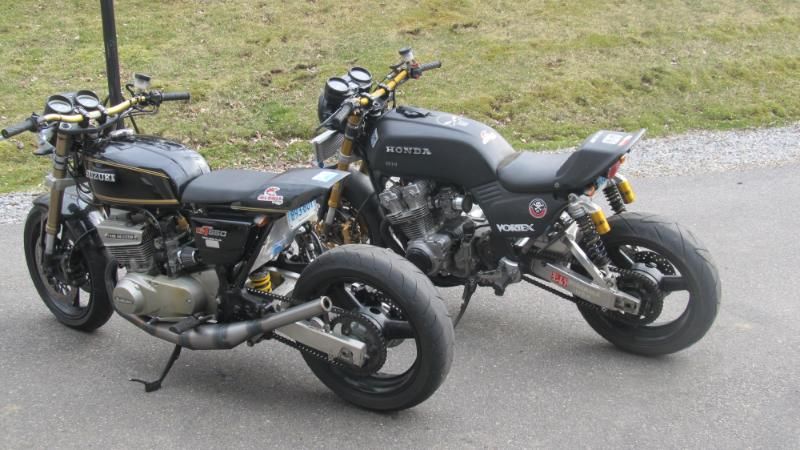 Also, I have to admit Ive been riding the GT mostly, the punisher has been parked. I took the punisher for a rip today and I'll tell ya, it would blow the the GT out of the water!!! Not even close. The GT is fun as hell to ride and make a bunch of noise, but the CB is WAY faster.