Hey fellas, checking in for my bi yearly update
Fitted new VFR400 rads which do a much better job of keeping the temps in check. Need a set of 8th gen headers though to make space for the lower rad fan.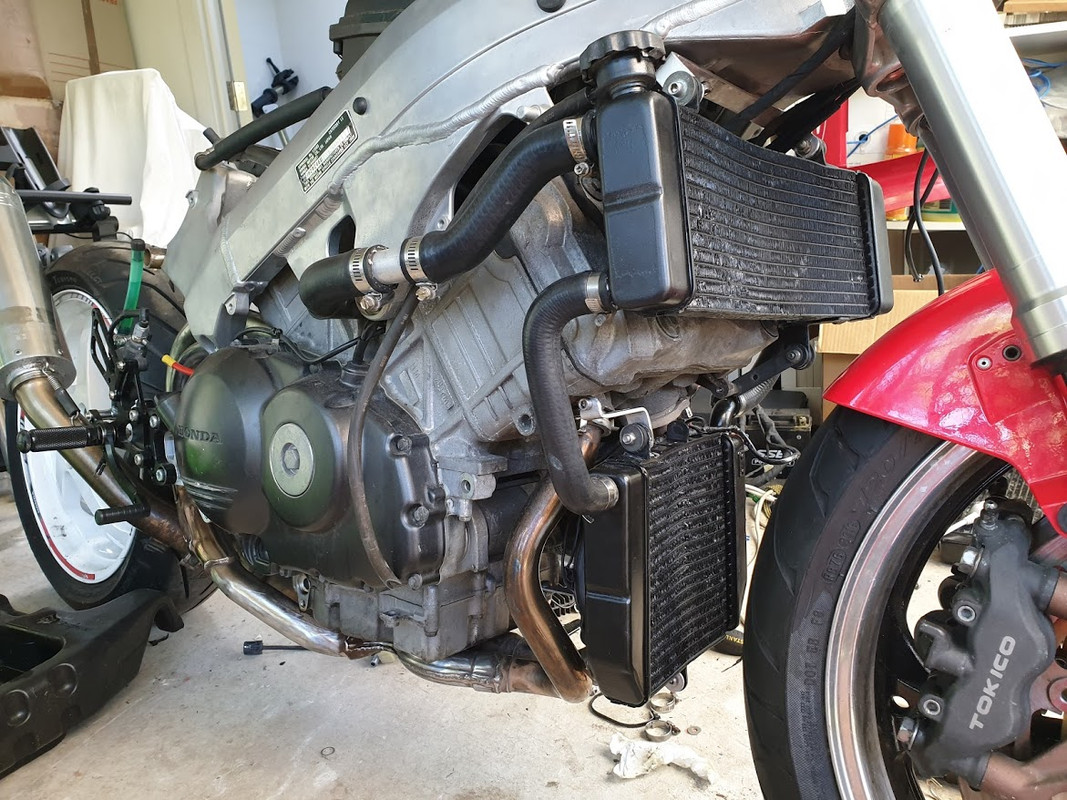 Recently stripped the bike down to do something I've been putting off for months, paint the engine. Quick sandblast, hand finish and some red and black engine enamel and here we are: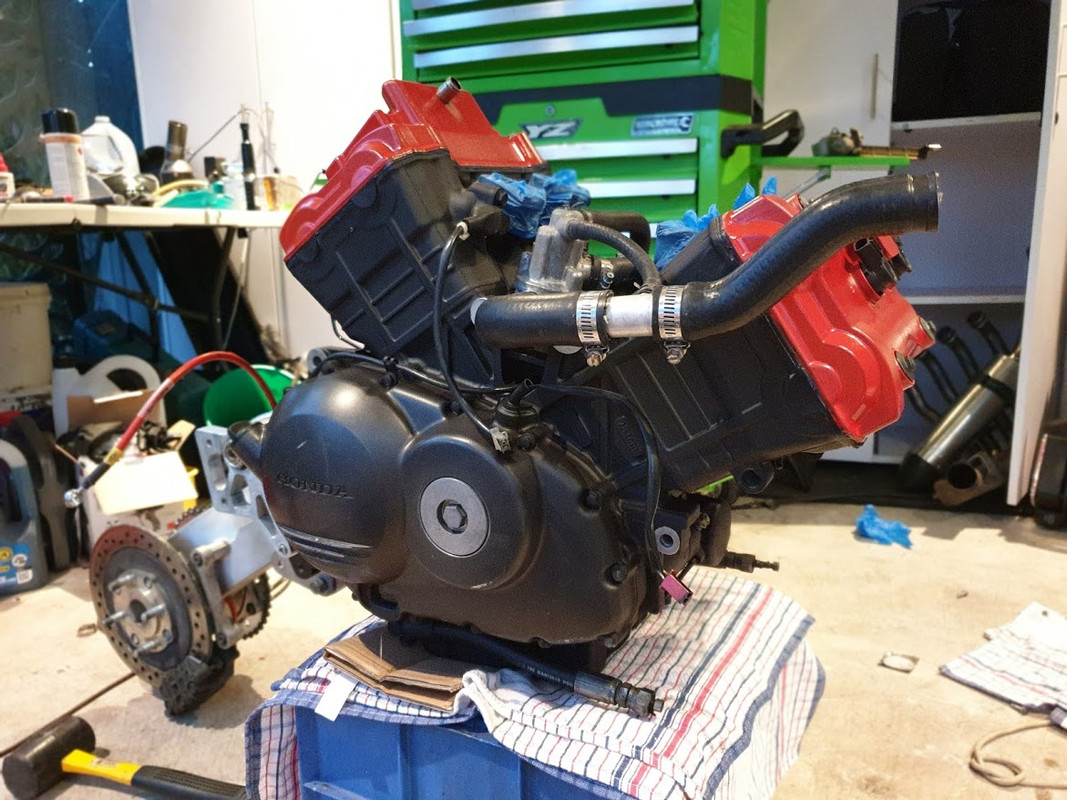 Still need to strip the side cases. Got a new front end on the way as well as the CBR one was giving me a great deal of grief. Should see a couple of posts with details of that in the next couple of weeks.
Cheers and a happy easter to everyone!