Finally satisfied enough with my VFR to post it here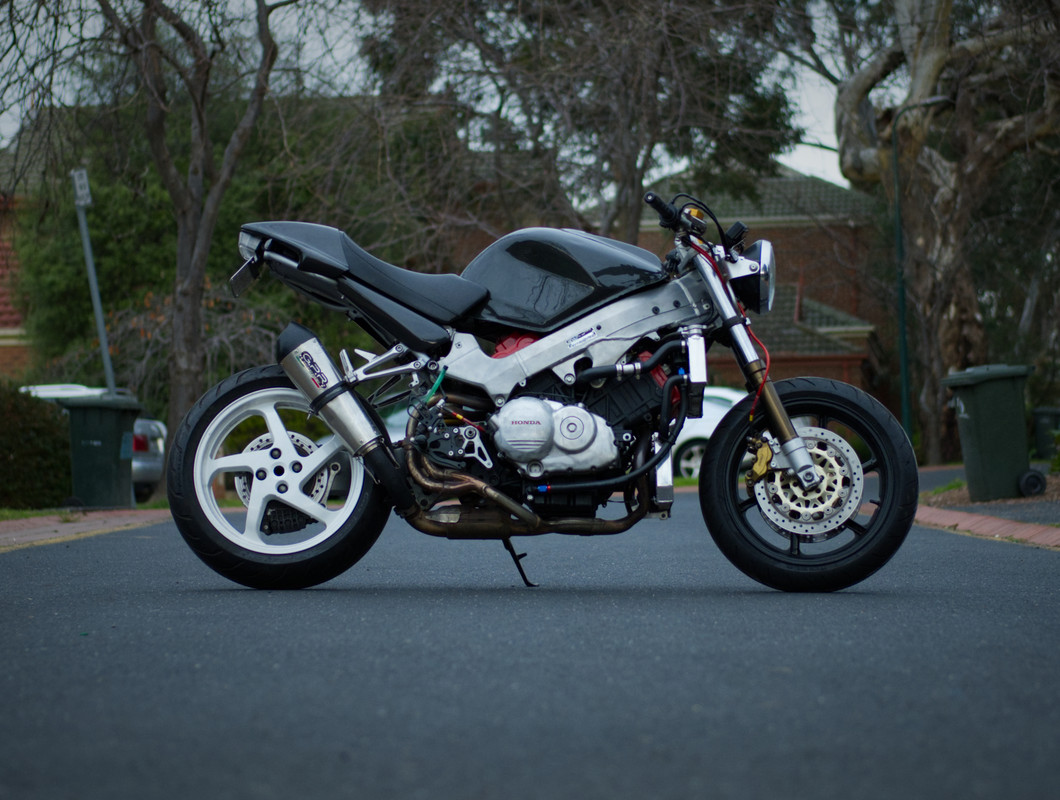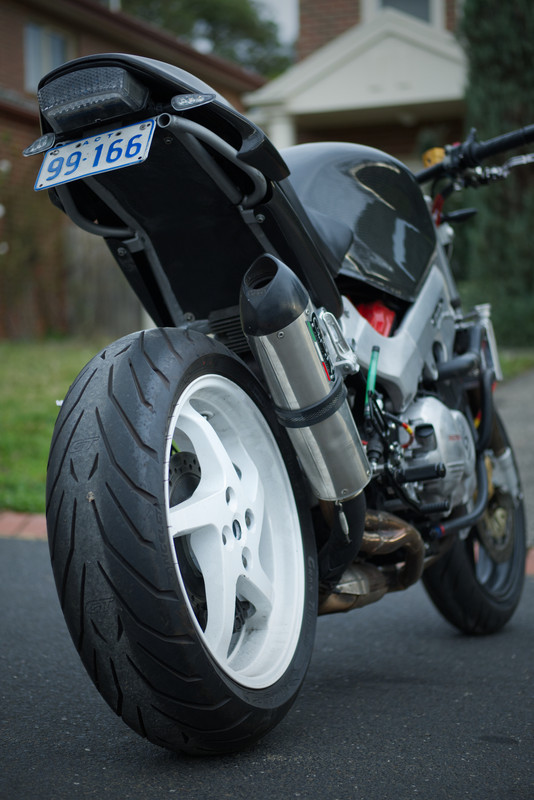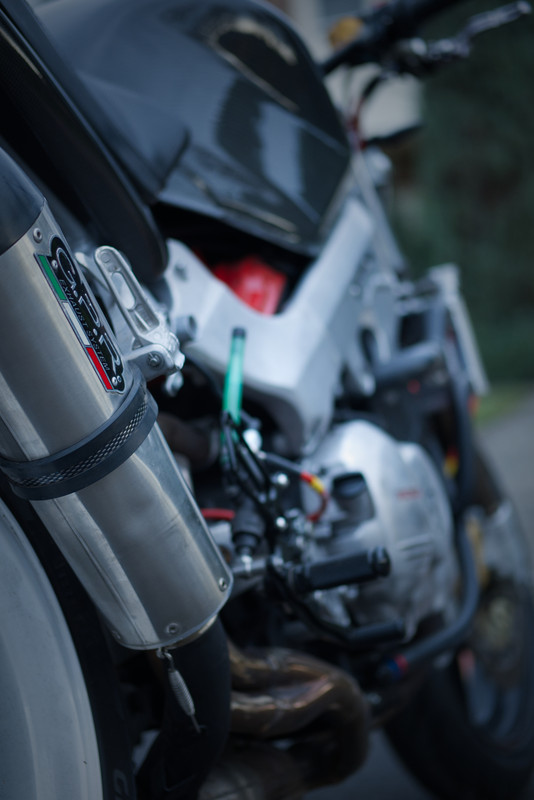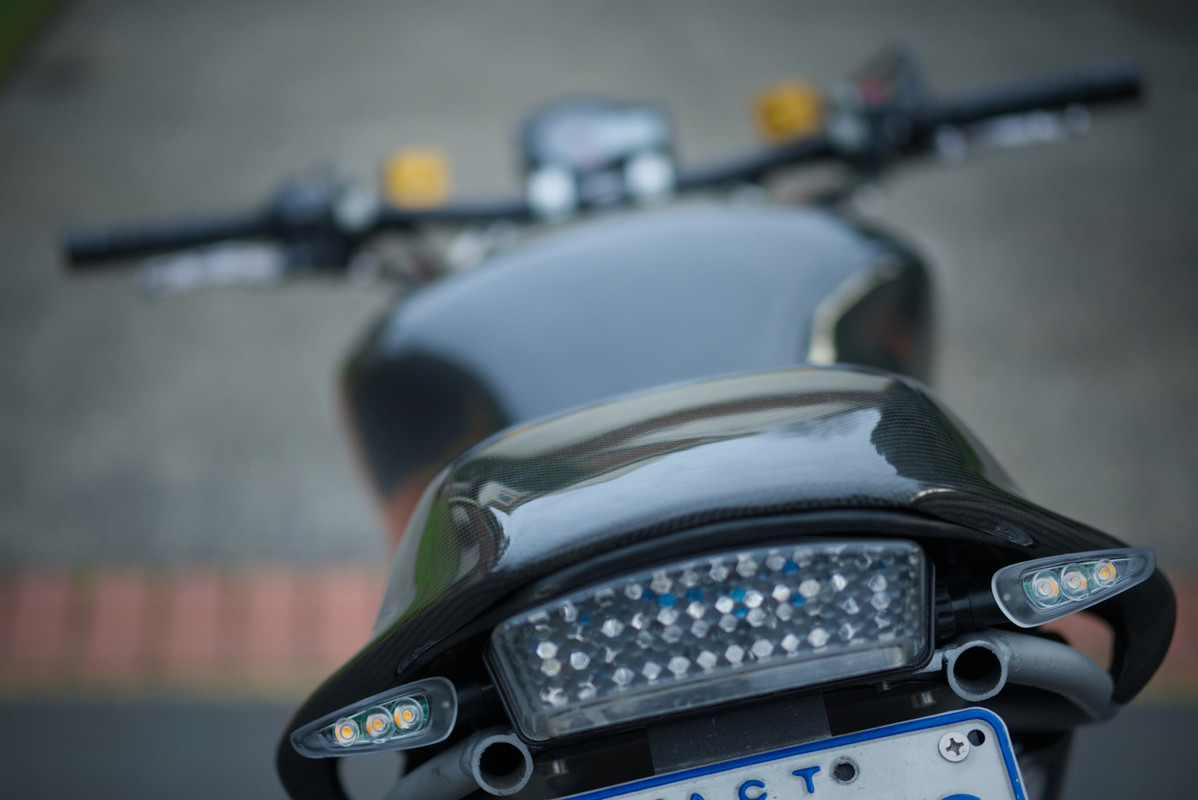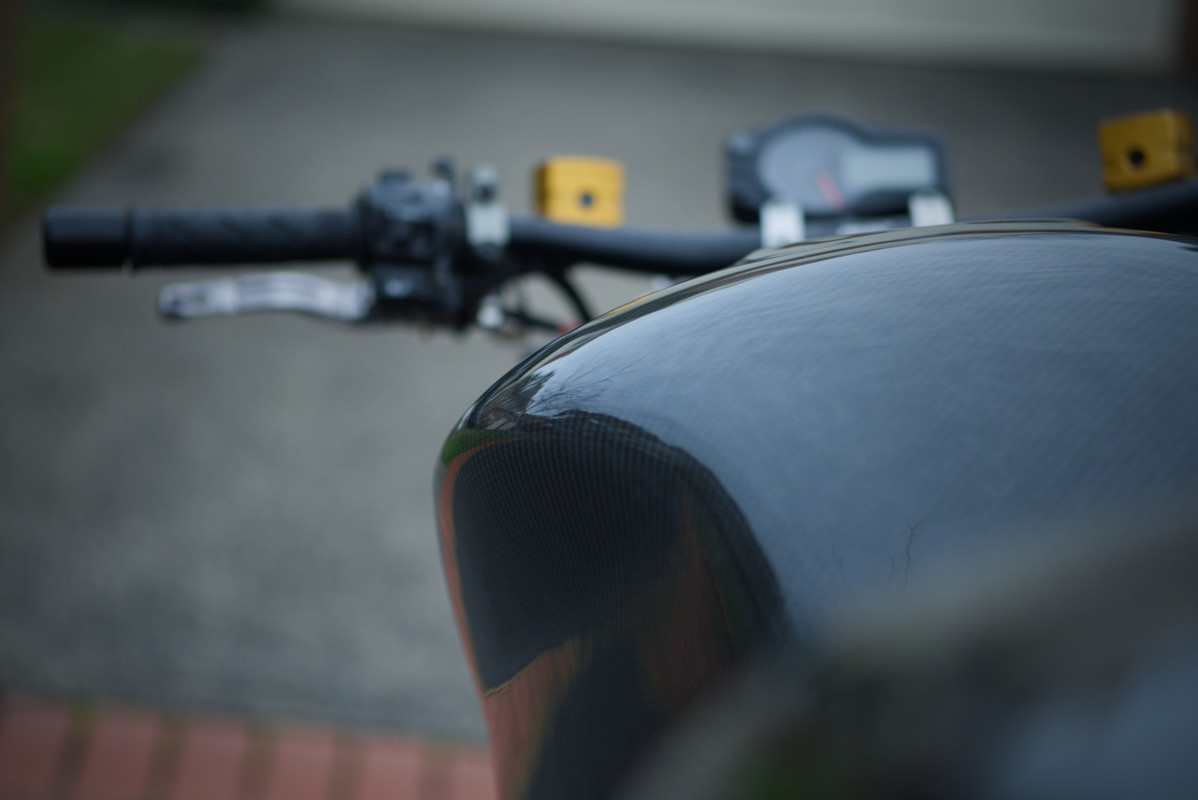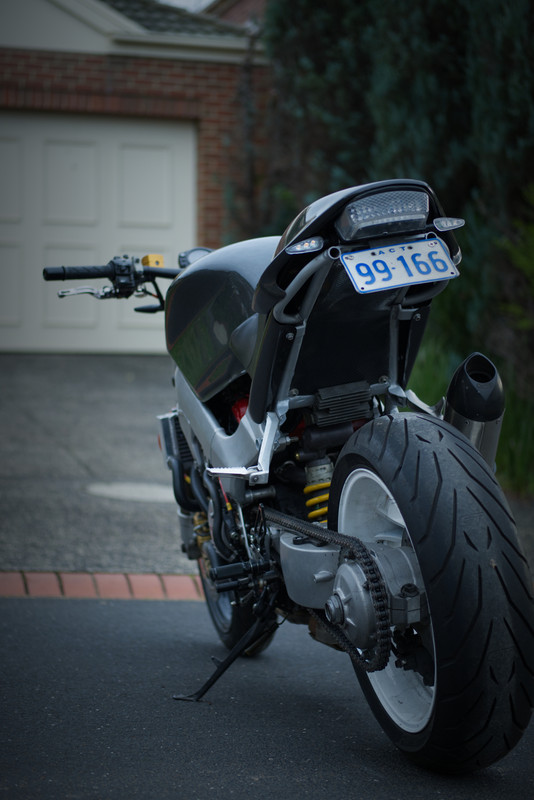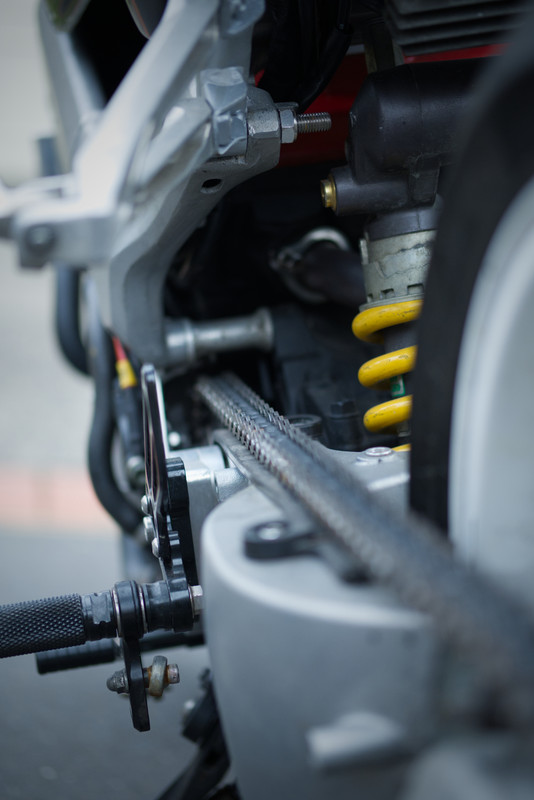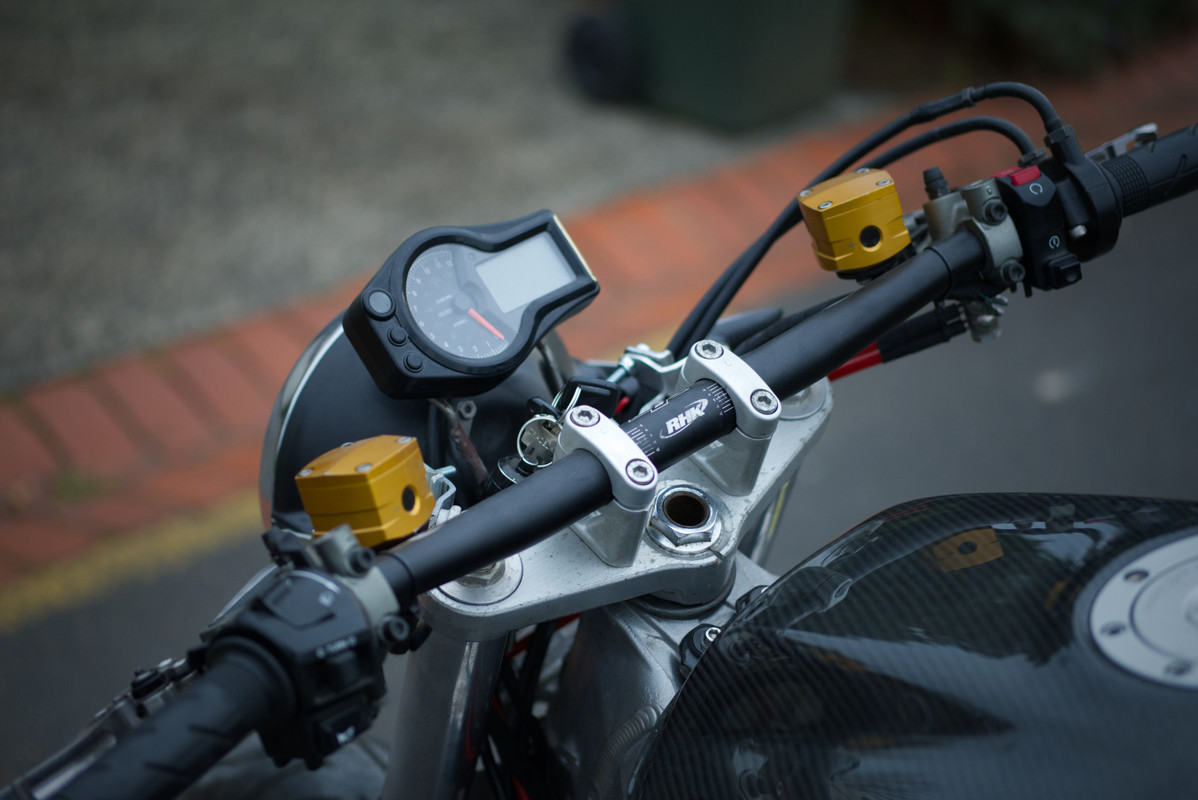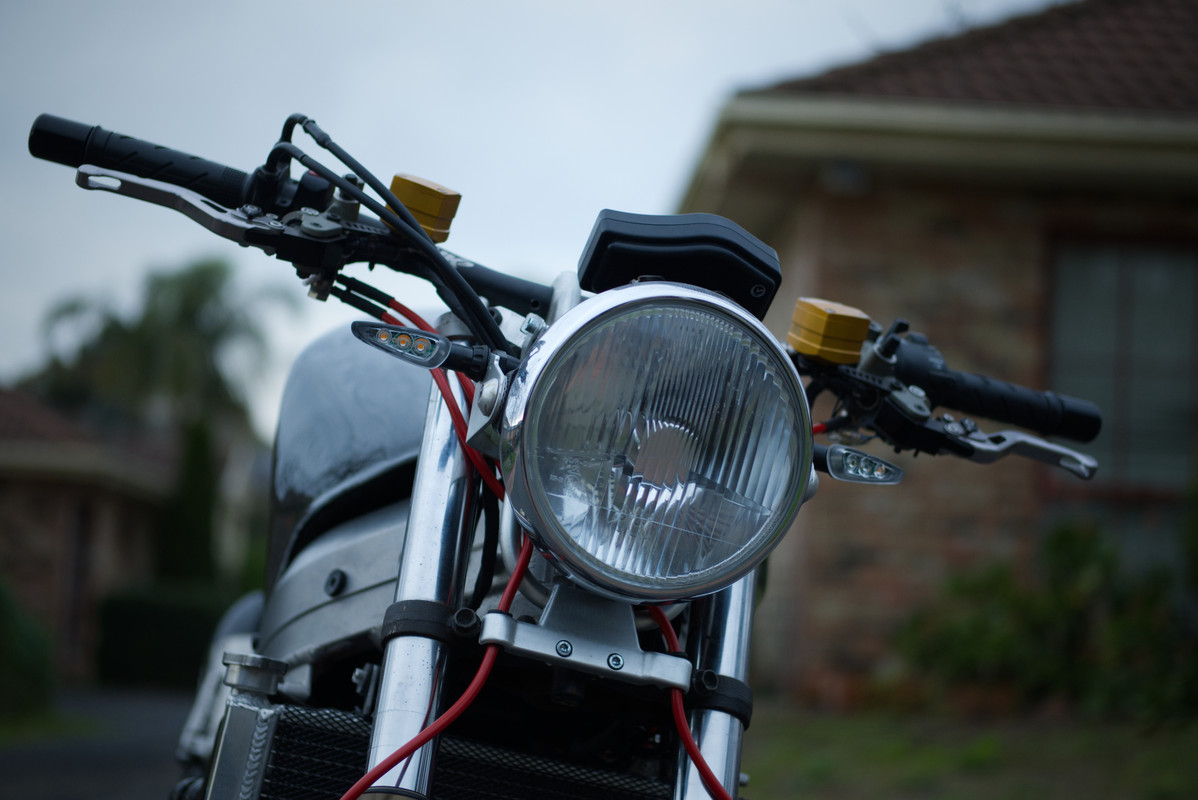 Mod list:
Tri-weave carbon fiber skinned tank
Ducati S2R headlight
Ducati S2R seat
Custom subframe made from half a Ducati Monster 600 frame
Ducati S2R carbon fiber side fairings and seat cowl
Custom tri/bi weave carbon fiber undertail
CBR900RR RSU forks with CBR600F3 wheel
VFR400 front mount radiators
8th Gen VFR headers
Larger relocated oil cooler with AN10 lines
Short billet velocity stacks
Hydroblasted frame and swingarm
TOKICO gold calipers
Brembo brake and clutch master cylinders with ABM gold billet reservoirs
HEL braided lines all round
CBR1000RR stick coils
CBR1000RR pillion pegs
CBR1000RR throttle with ST1300 cables
Koso digital dash
Antigravity 8 Cell battery
Shortened/relocated/basically completely rebuilt wiring harness
Rapid Bike Racing piggyback ECU w/ traction control, launch control etc.
Click n Ride quick release indicators
CBR929 rear shock
SEBSPEED's rearset adaptors with CBR929 rearsets
HRC rear brake reservoir (a piece of tygon tube with a cap)
GPR stainless slip on with custom midpipe
Repainted engine w/ polished side covers
I think that about covers it!
Thanks to everyone who has been along for the ride and those who offered advice, tips, or just encouragement. I've learnt a ton from this project and I'm excited to apply what I've learnt to whatever my next big thing ends up being.
I doubt this will ever be truly done (still need to repaint the wheel and find a front fender!) but for now I'm content to just ride it.