I'm in this bitches!! Better late then never! HaHA!!
So this is my baby. My brother (who just finished active duty in the cream corn) has agreed to help me (read pay for) rebuilding her into a sick fighter, in return for wrenching with me and footin' the bill i'm gonna give him the finished product.
This was my first bike and also my first attempt at a fighter.....that was till I high sided at a high rate of speed.....whoops. So she been sitting in my garage for a couple years waiting for this.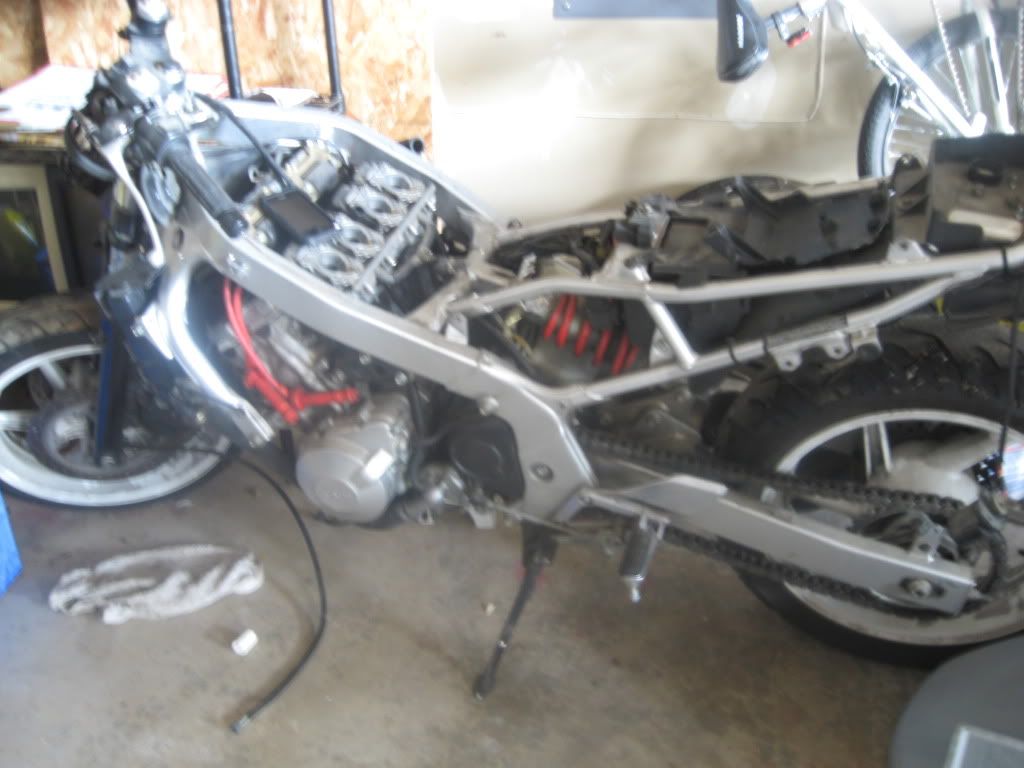 Plans include:
*Complete tear down
*Replace all the mangled bits, cross my fingers the forks are still straight
*Clean EVERYTHING!!!
*Replace timing cover and any other rashed engine parts
*Paint engine
*Modify or make a new subframe
*Powder coat frame and swinger
*Muffler mod
*Custom wire harness
*Possible fiberglass mask/front fairing headlight set up
*Fiberglass front fender
*Paint tank and wheels
*Still deciding on clip-ons or dirty bars.........
I'm sure i'm forgetting some things and now that I look at this list of all shit I want to get done, 6 months doesn't seem like enough time