12.26.11
Day 56 of the build
I decided to not give up on the mufflers I cannibalized just yet. I figured I might as well keep my head down and focus on what I can while I wait for parts and paint. I'm probably gonna take my old muffler, fill in the gashes and weld it shut: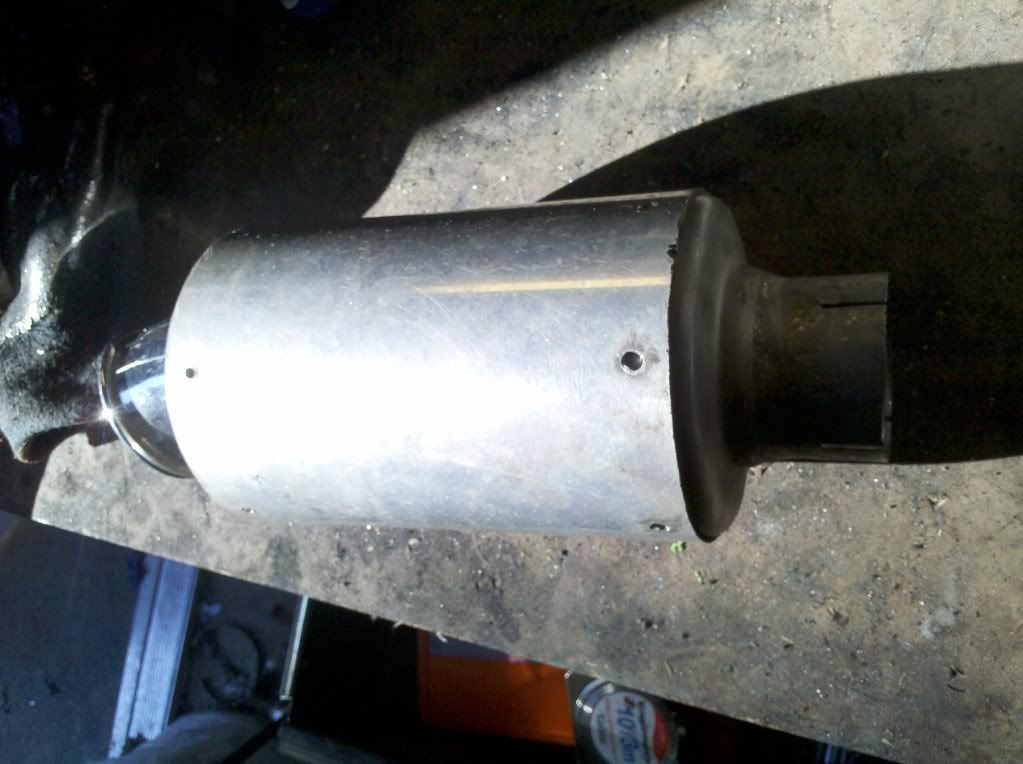 Then I cut the body of my "new" muffler down to 6" like the old one and cut the rest down accordingly: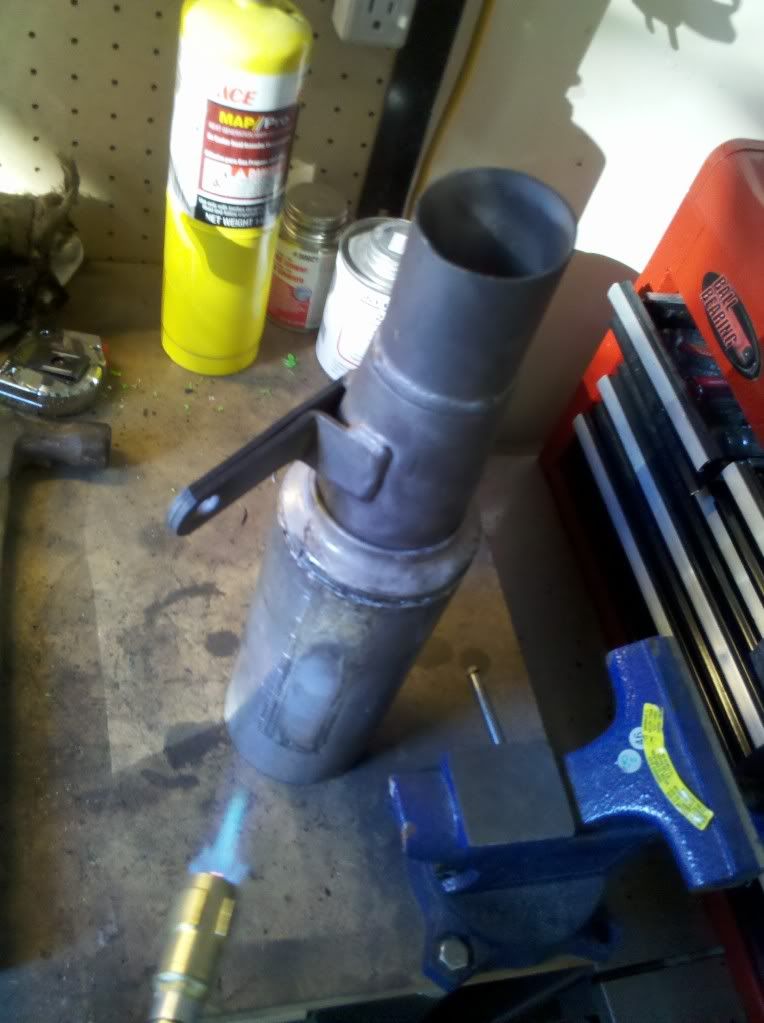 See that restricter/baffle thing in there? Yeah, I chopped it off: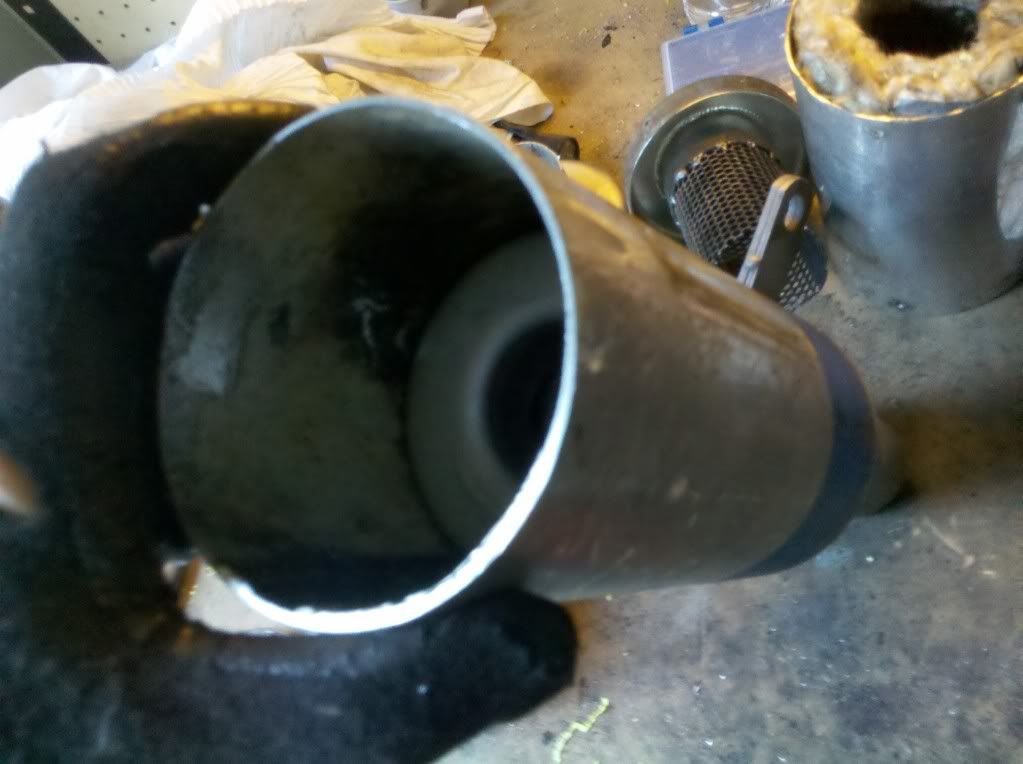 I shoved it all back together:
The packing's toast, but to hell with it. Here's a picture of the two mufflers side by side: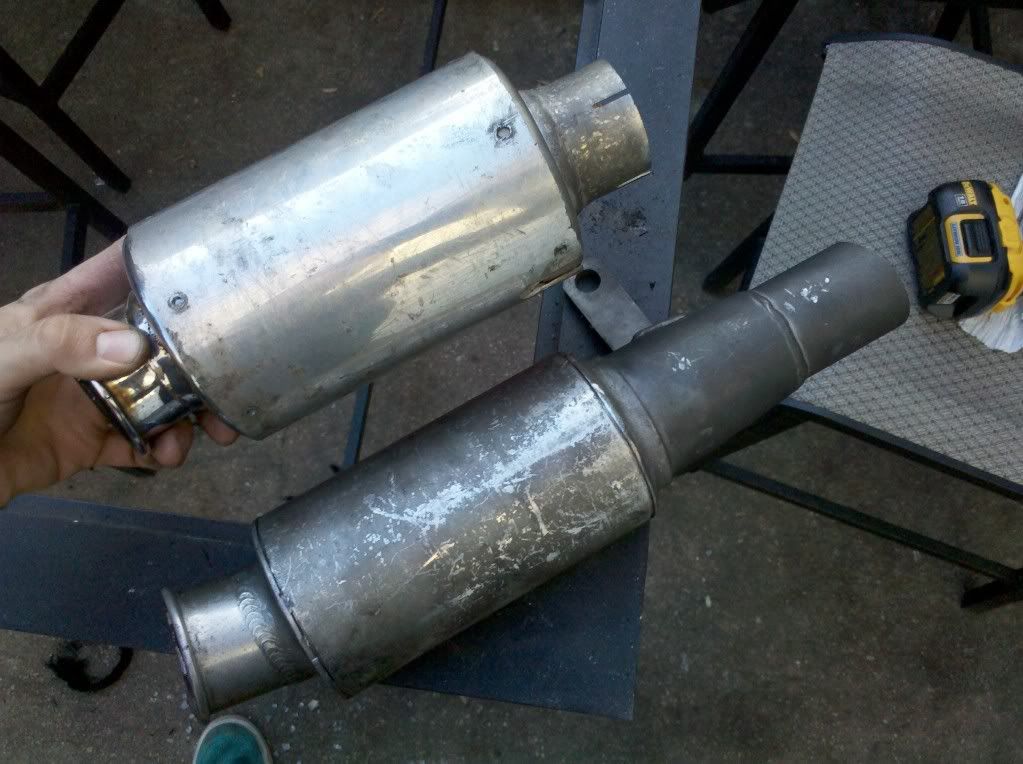 And Finally, a couple teaser pics of the full exhaust:
Oh yeah, here's the "new" muffler drilled and ready to get riveted. I think I'm gonna hold off until I paint it. I think flat black with little stainless rivets will look kinds cool, don't you?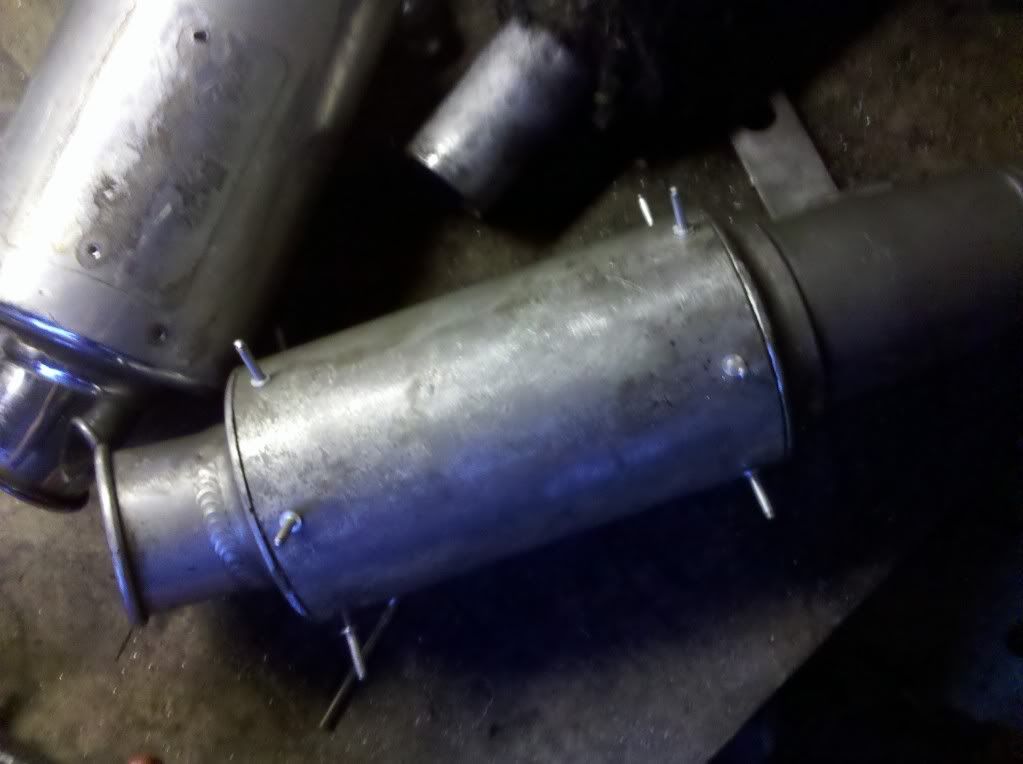 Still gotta get off my ass and get those stainless steel mandrel bent pieces together for my Brother's friend Petefish. That's it for now folks.