02.10.12
Day 102 of the build
Over the rest of the week I cleaned out all the needle bearings in the swingarm and rear shock knuckle since they had burned up grease and residual powder in them.
Before:
After:
I didn't remove them from the parts themselves for two reasons. The first being its a pain in the as, and the second being I didn't see much of a point since these pieces don't rotate much at all. Maybe 35 degrees at most in either direction.
Gratuitous swingarm shot since yall haven't seen it PC'd yet: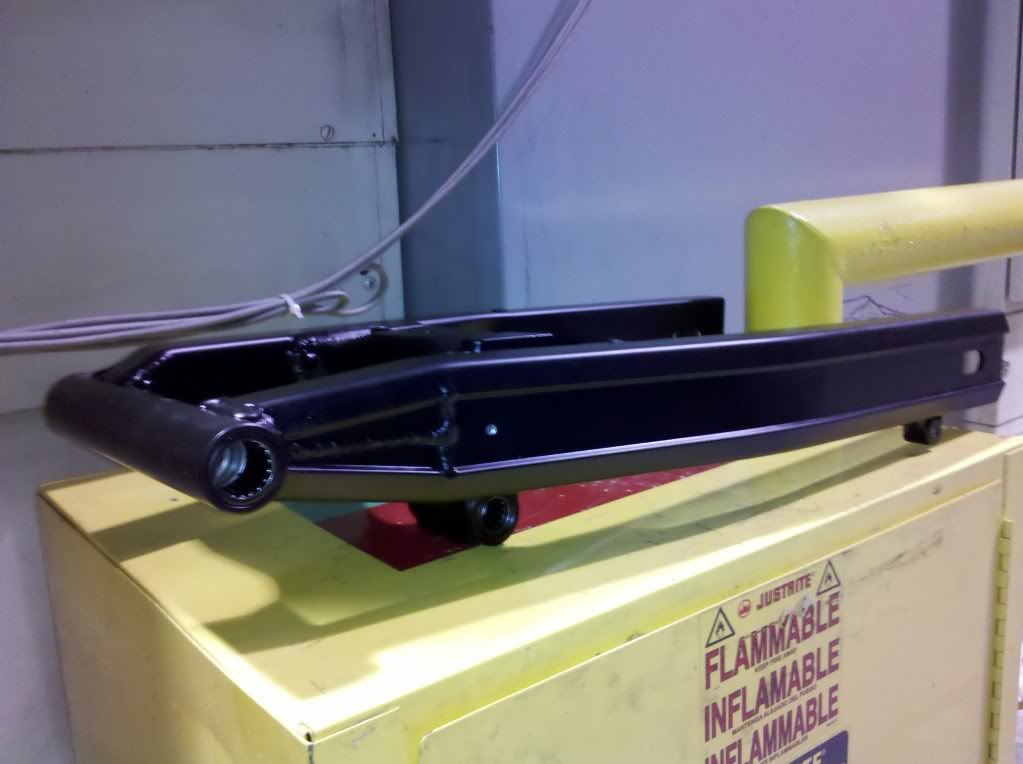 By the way everyone, all the PC'd parts we're done with a 10% gloss. I think it's still too shiny, but I was told the flatter finishes wouldn't work? Whatever, it looks very similar to a factory finish so I'm happy with it.
Also, I was making the process of removing the front sprocket WAY harder than it needed to be. I had no idea there was such little torque behind that 32mm nut:
I think I'm either going to blast and polish that protective plate for the clutch pushrod, or I'm going to paint it Green to match the adjusters and pinstripes I plan on putting on the bodywork. Make it POP a lil bit...nah mean?
I also fooled around and mounted my bar clamps: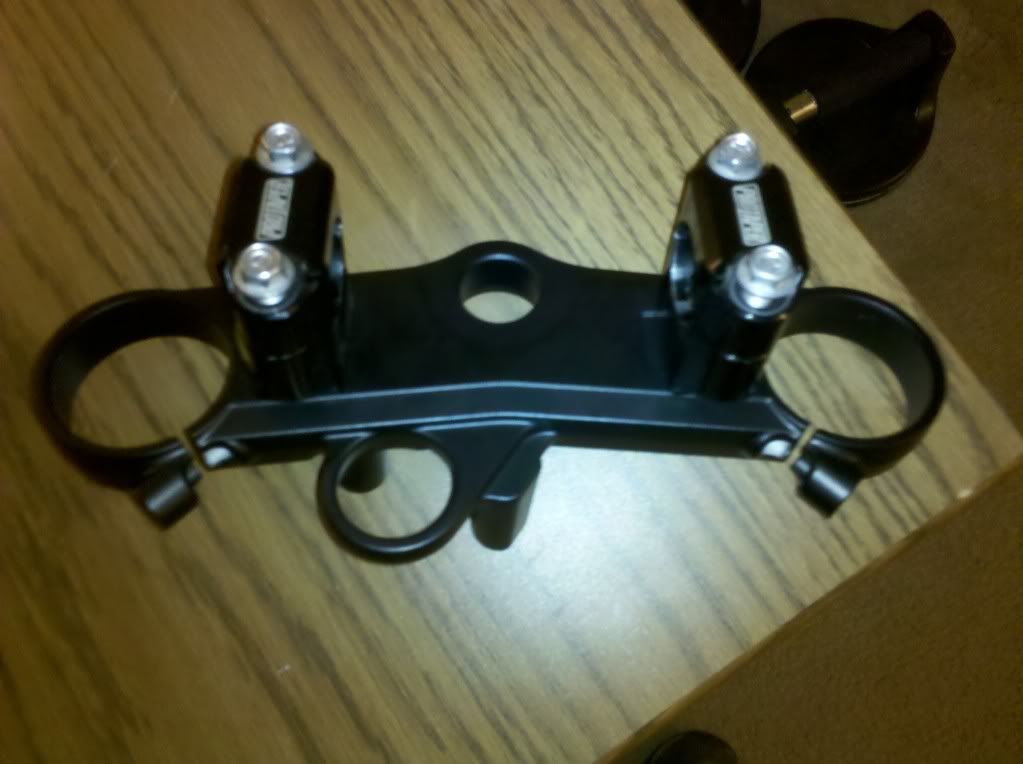 I think the monochrome theme with all these semi gloss and flat Black parts are going to look pretty good together, but I don't want to over do it. In lieu of this, I've been kicking around the idea pf painting the rims gunmetal Grey to match the tank and front fender's base coat.
Well one again I think we're all caught up to speed. OH WAIT! The engine's pretty much done. I think it's good to go, but I may go over it again if I'm feeling froggy. I also took my lower triple to the PC'ers to match the upper and since he's spraying it with another customer's stuff he's only charging me $20. Well worth it considering what it would cost to ship or paint it myself. Now everything's up to speed...for real...seriously!
Thanks again for everyone's support. Stay tuned, and stay classy.