Here's the swingarm I have now. It's an R6 arm converted for the RZV500.
I think RGVSteve said he's done around 70 of these, but he's not doing bikes anymore (just space ships).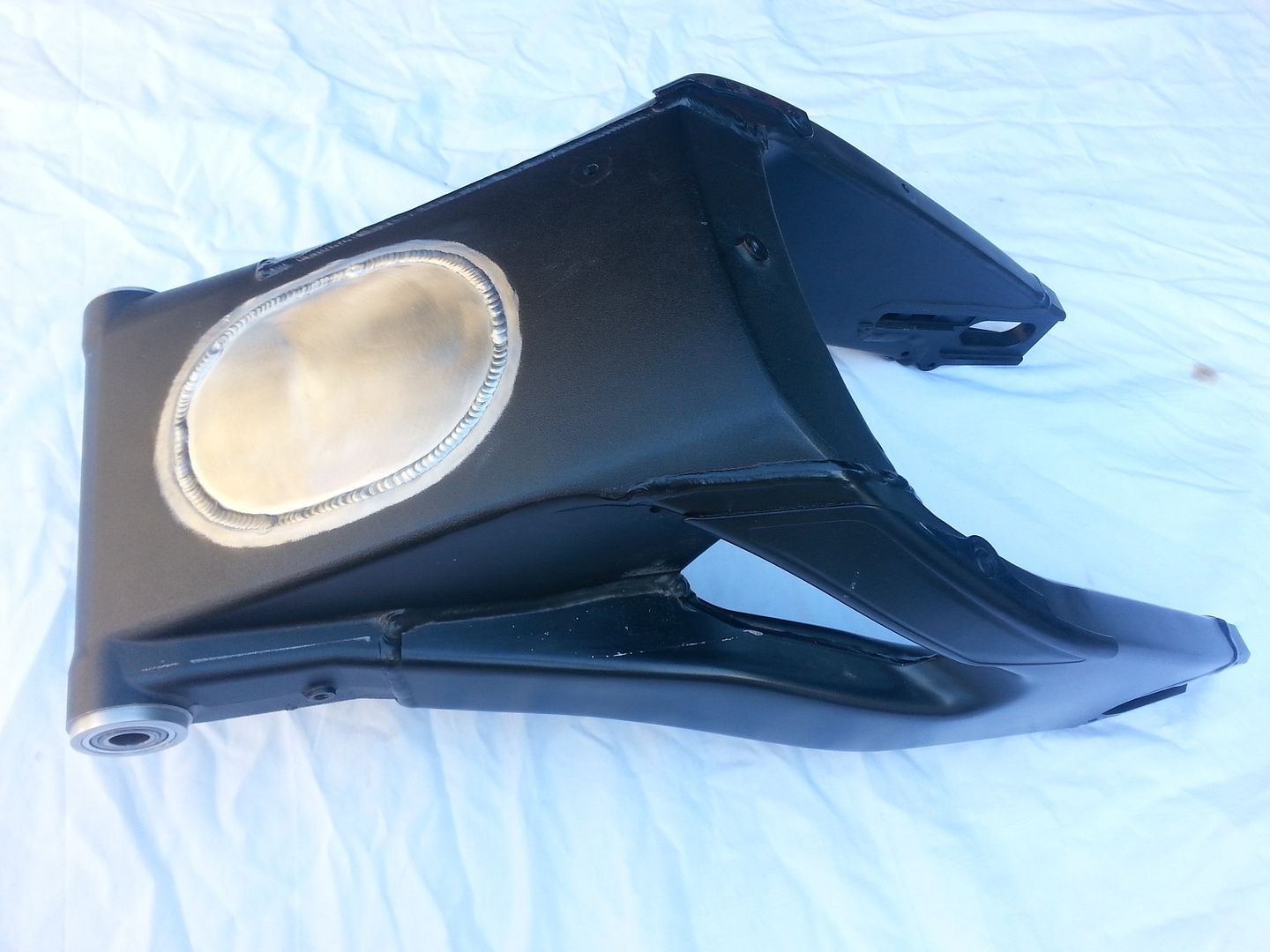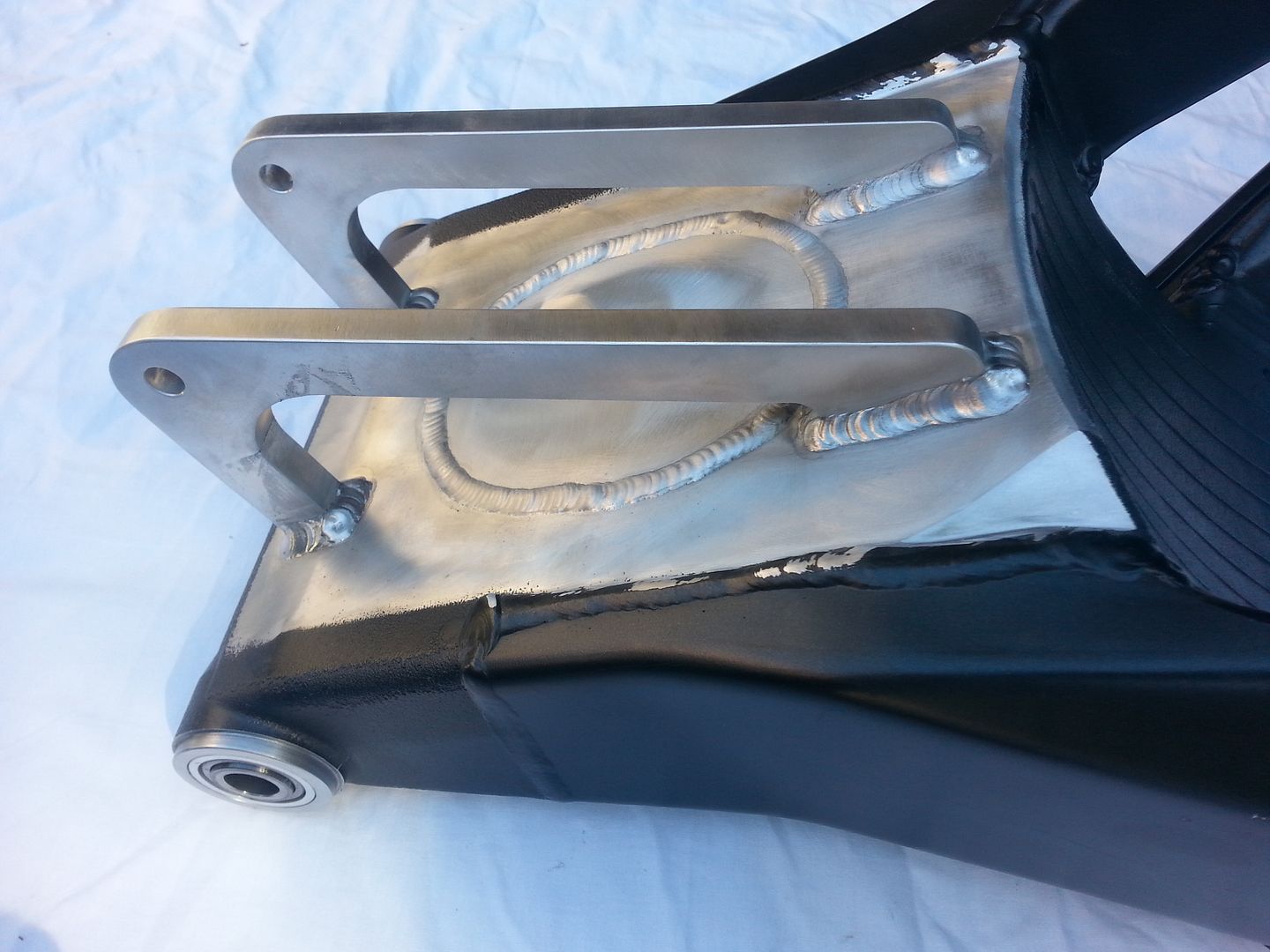 I've had this for a few years. It's beautiful and it's not been mounted since the conversion. If I get a full custom swingarm I might be able to make some profit on the R6 arm.
Now, I would do the R6 arm conversion myself. You can see from the pics, it's not super difficult. The pivot width is cut down and has a smaller bushing for the RZV pivot bolt. The ends of the pivot are also turned down for o-rings and end caps. The linkage mounts are welded on the bottom, and the shock hole is sealed up.
I told Steve I want the shock hole open because it looks cool and it's lighter. He said - "If there's no shock there, the hole HAS to be sealed.
I didn't argue with him.