Well after 2 years, I'm back to CF but this time with a bike I am willing to put the effort into!
Picked up this beaut today, a 2005 ZX-10R with 10k miles on it.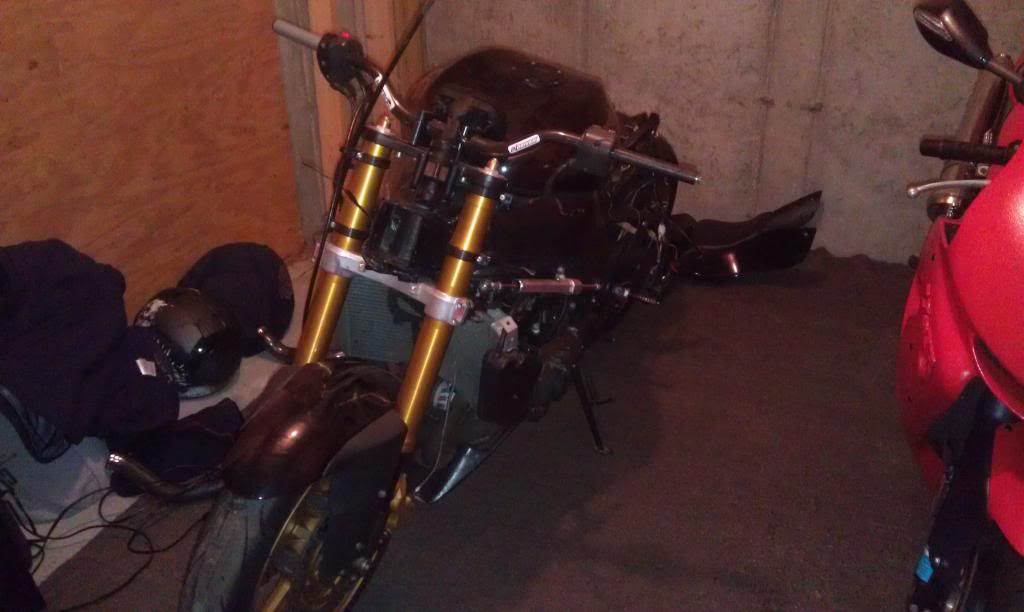 I picked it up from a local bike shop's owner. Guess it was stripped outside of his shop one night but has never been down. Win for me I guess!
Subframe has been cut (Came with a solo seat tail that I removed for the picture)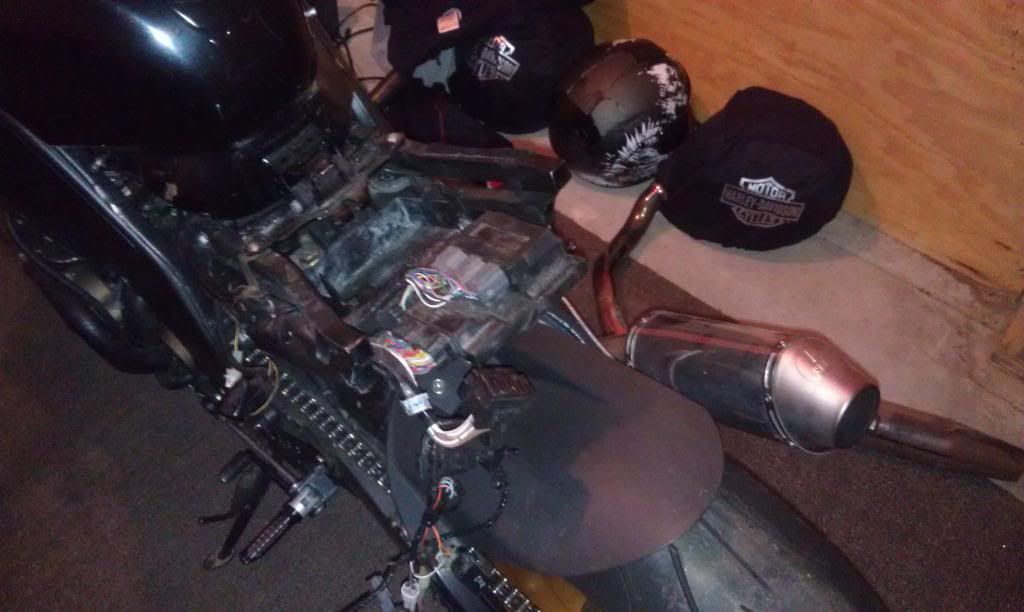 Has anyone seen a steering damper like this before? As you can tell from the pictures, it needs a new mount...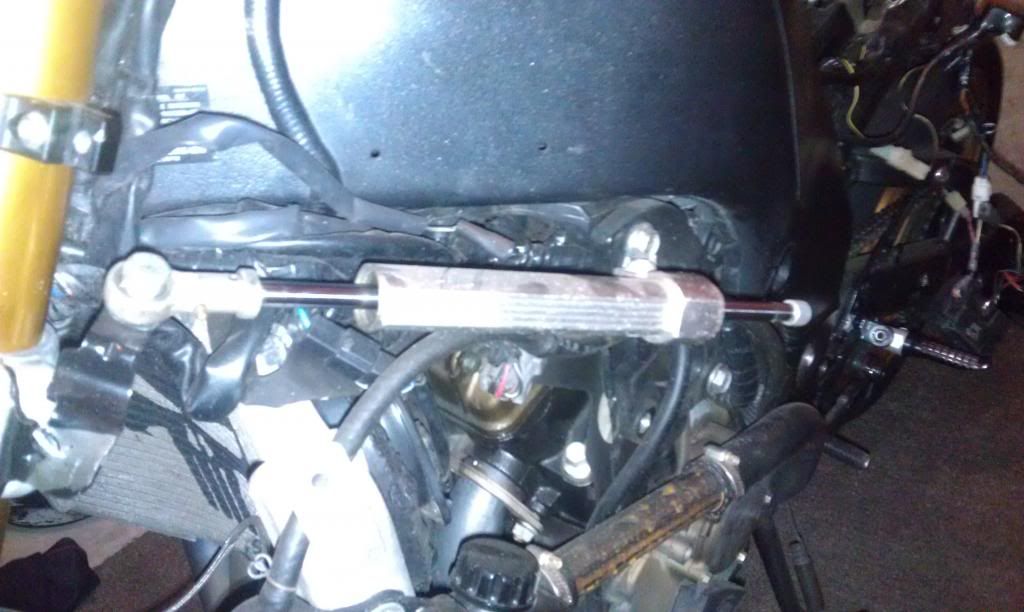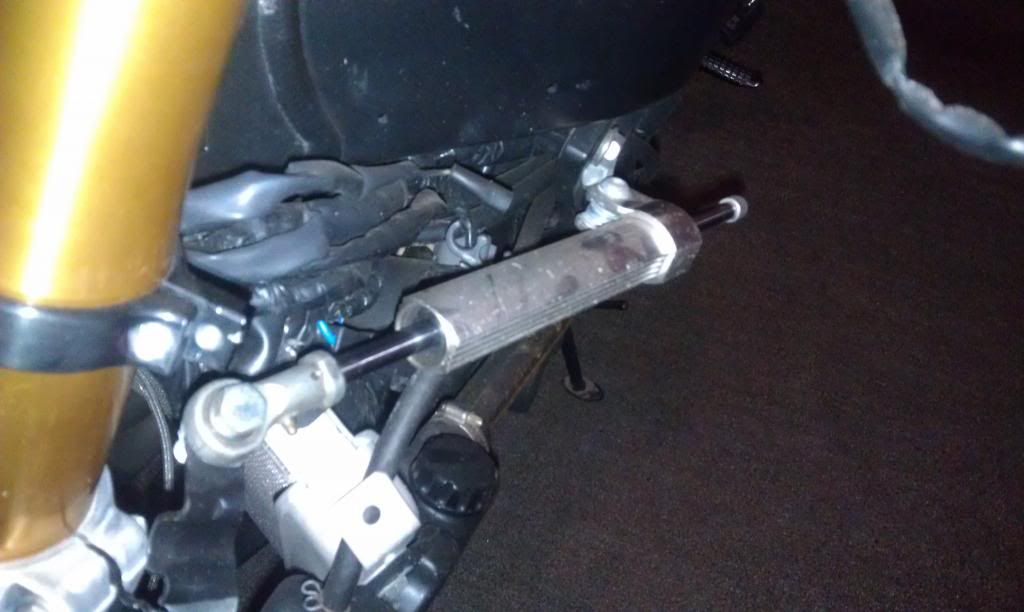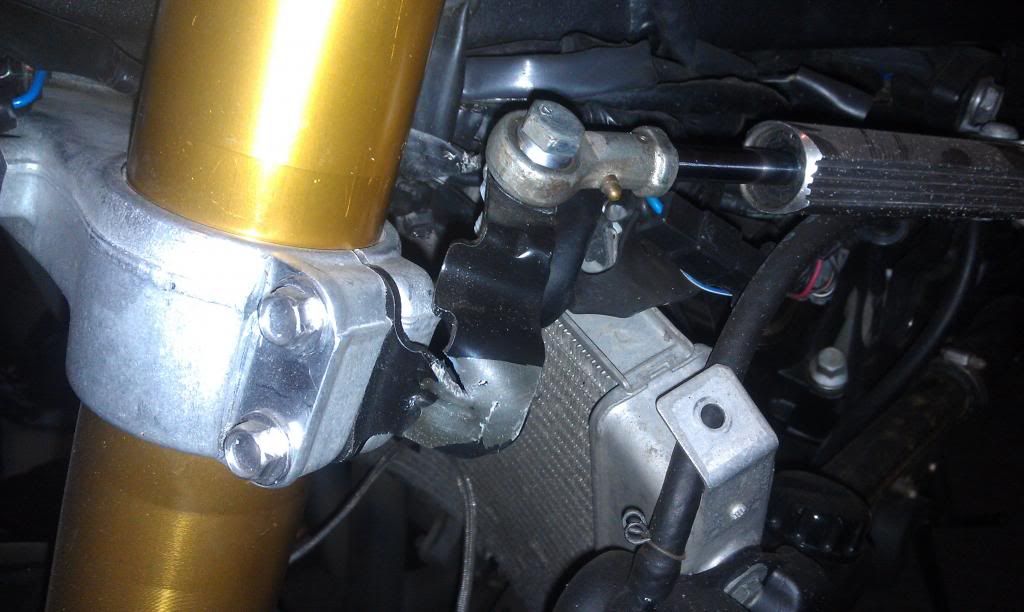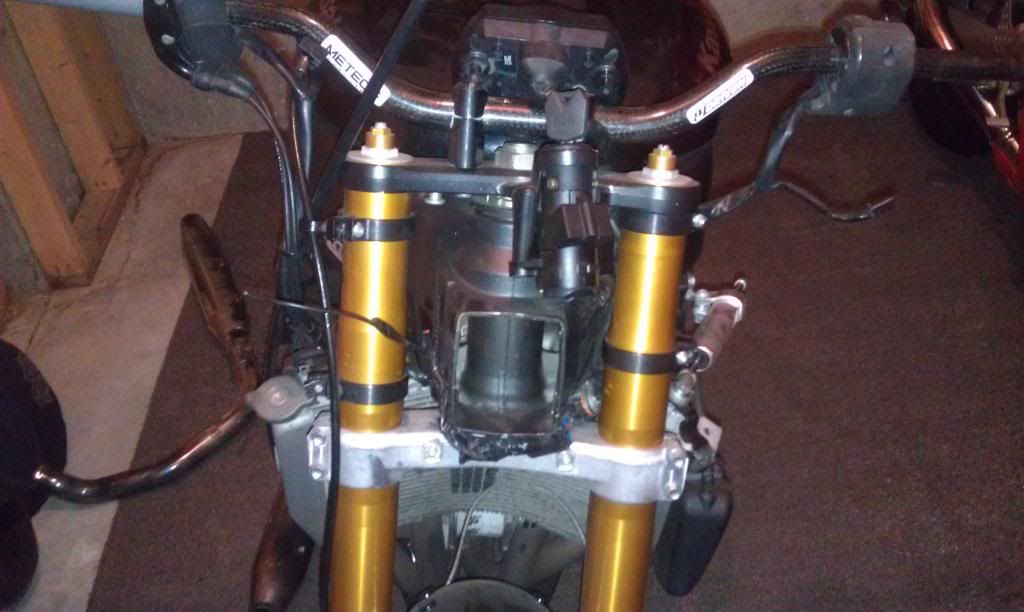 When I sat on the bike, looking down the forks, it almost looks as if the front part of the frame isn't straight but it's hard to tell... Anyone have any experience with ZX-10s and know if the intake is not completely straight?
Mechanically the bike seems sound, just need to figure out the look I want!