Not really a bike, but I felt like chronicling this build somewhere and I'm sure at least some of you will get a kick out of this.
There's a company north of me called BVC Trikes, they're selling these kits to convert dirt bikes into modern versions of the 80's death machine known as the ATC. They offer a variety of kits, the one I'm working on combines a 2002 CRF450R 4 stroke with their swingarm, triples, subframe and various brackets and also a bunch of oem Sporttrax parts. The vintage element will be coming in via vintage wheels, tires, and some Maier plastic for the front.
Goal is to emulate the 350X:
End up something like this: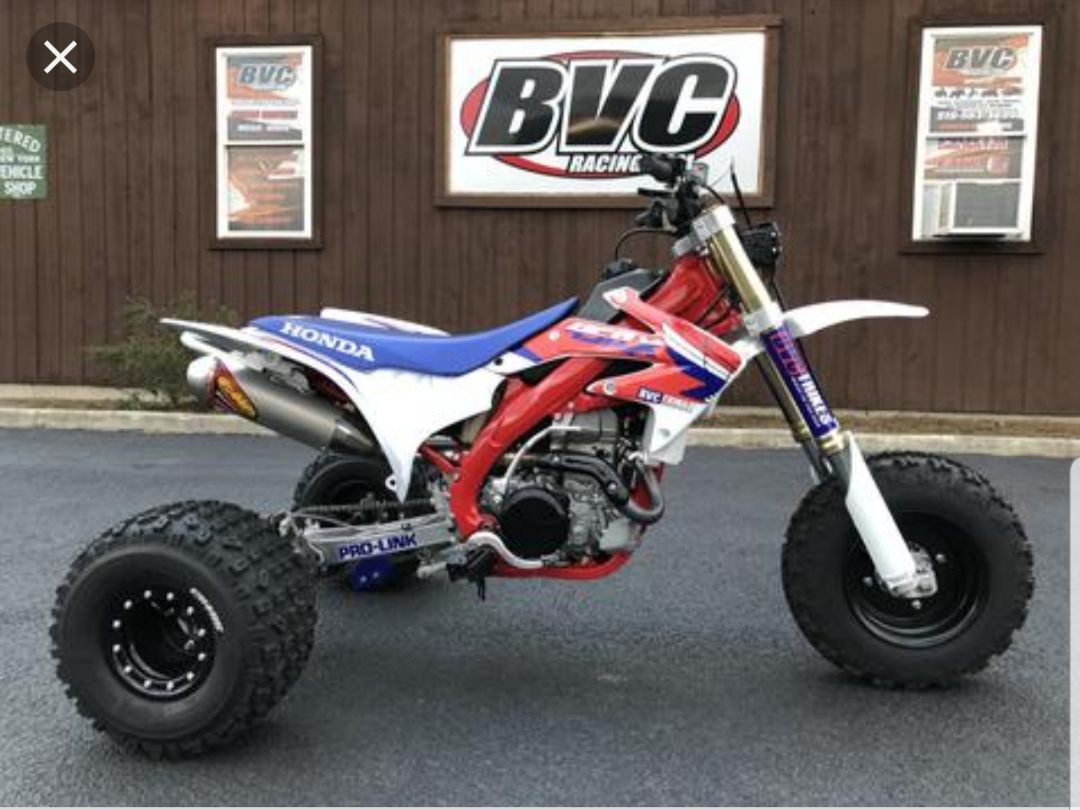 Sounds easy enough, right? Build a kit? Not so fast...
Here's the starting point. A power unit and 2 boxes of parts.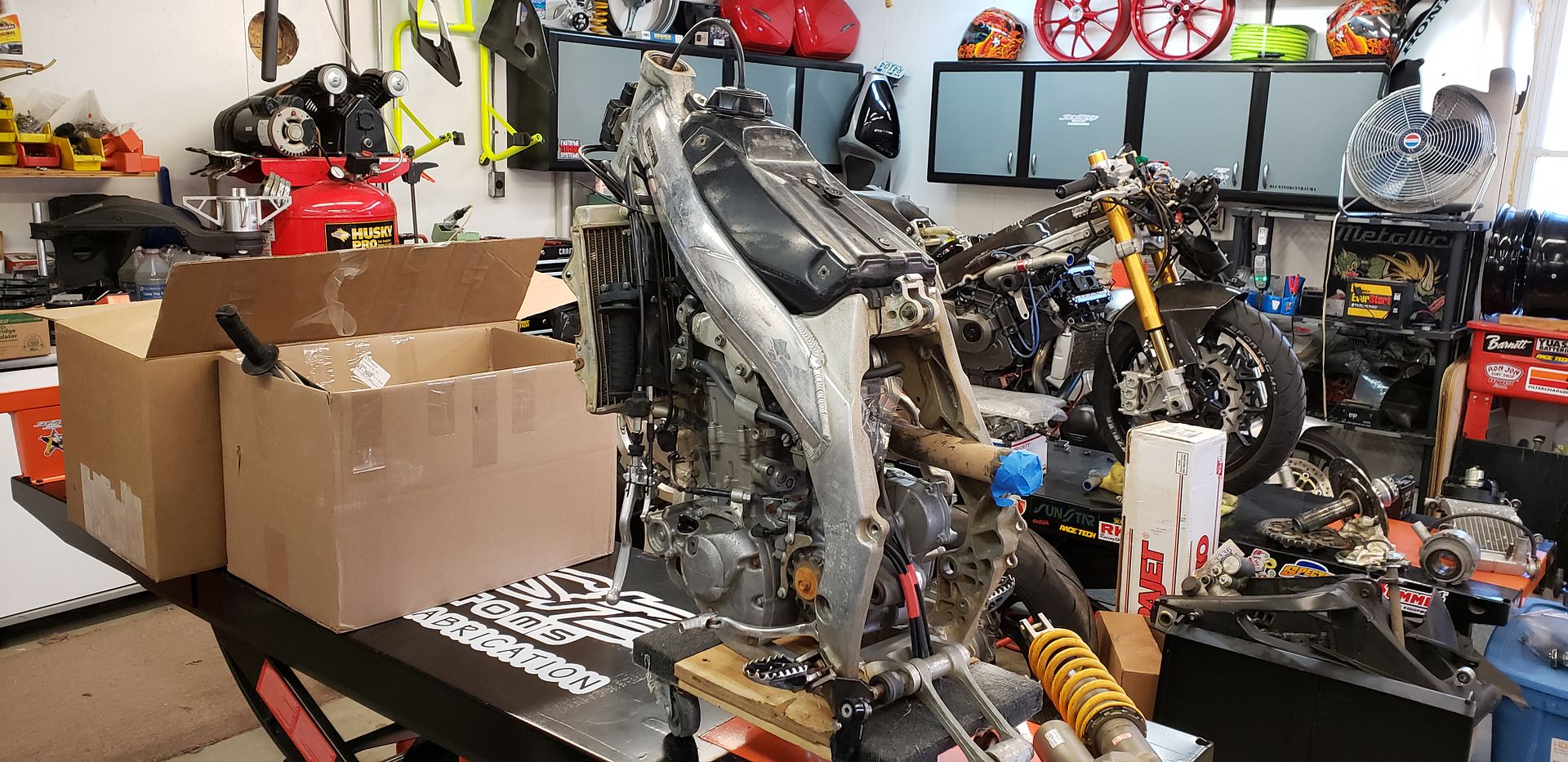 Step one, get the frame stripped for powdercoat. Got everything off easy enough -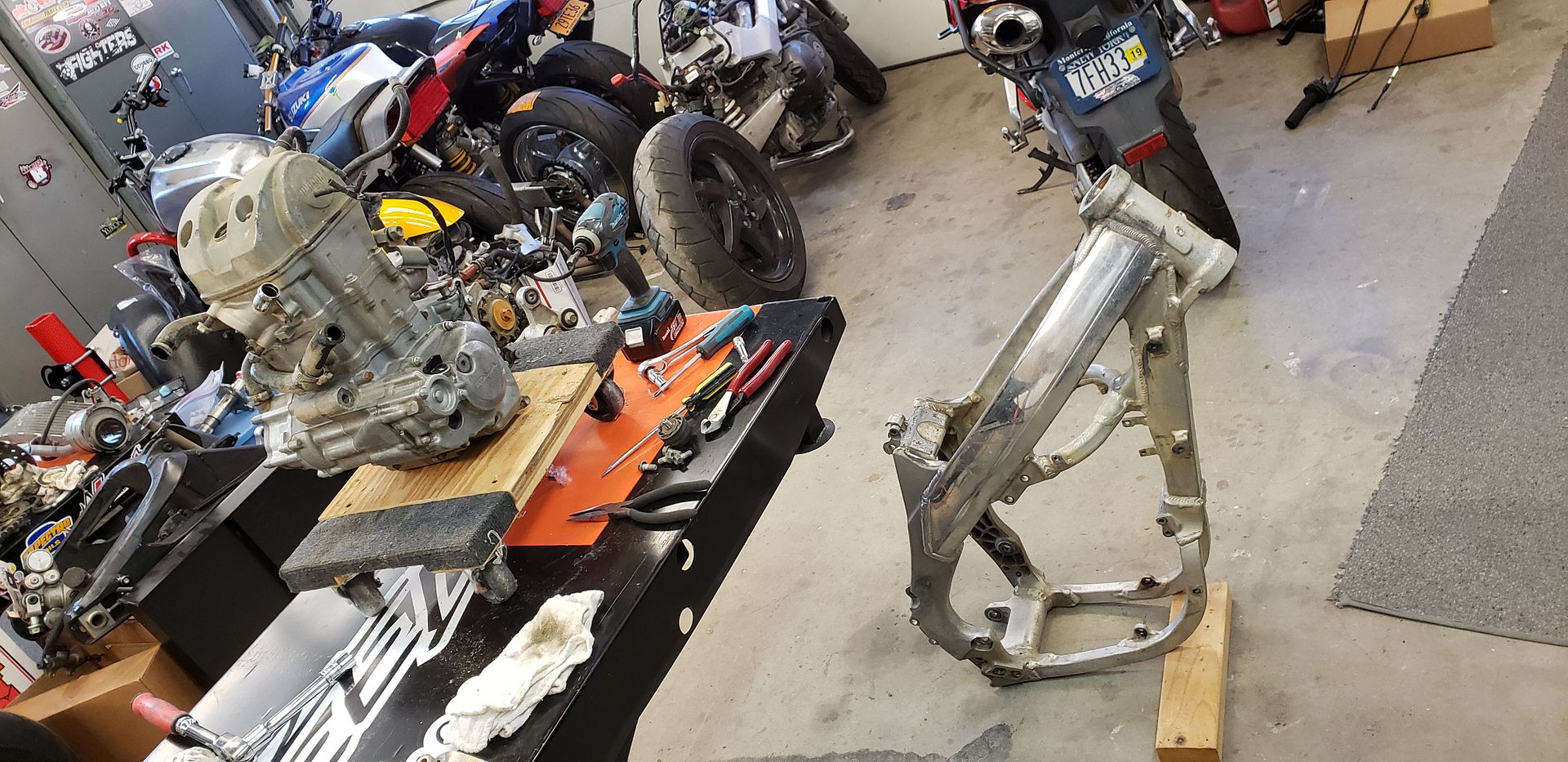 Found some abraded areas (panel rub) I wanted to fix, so I did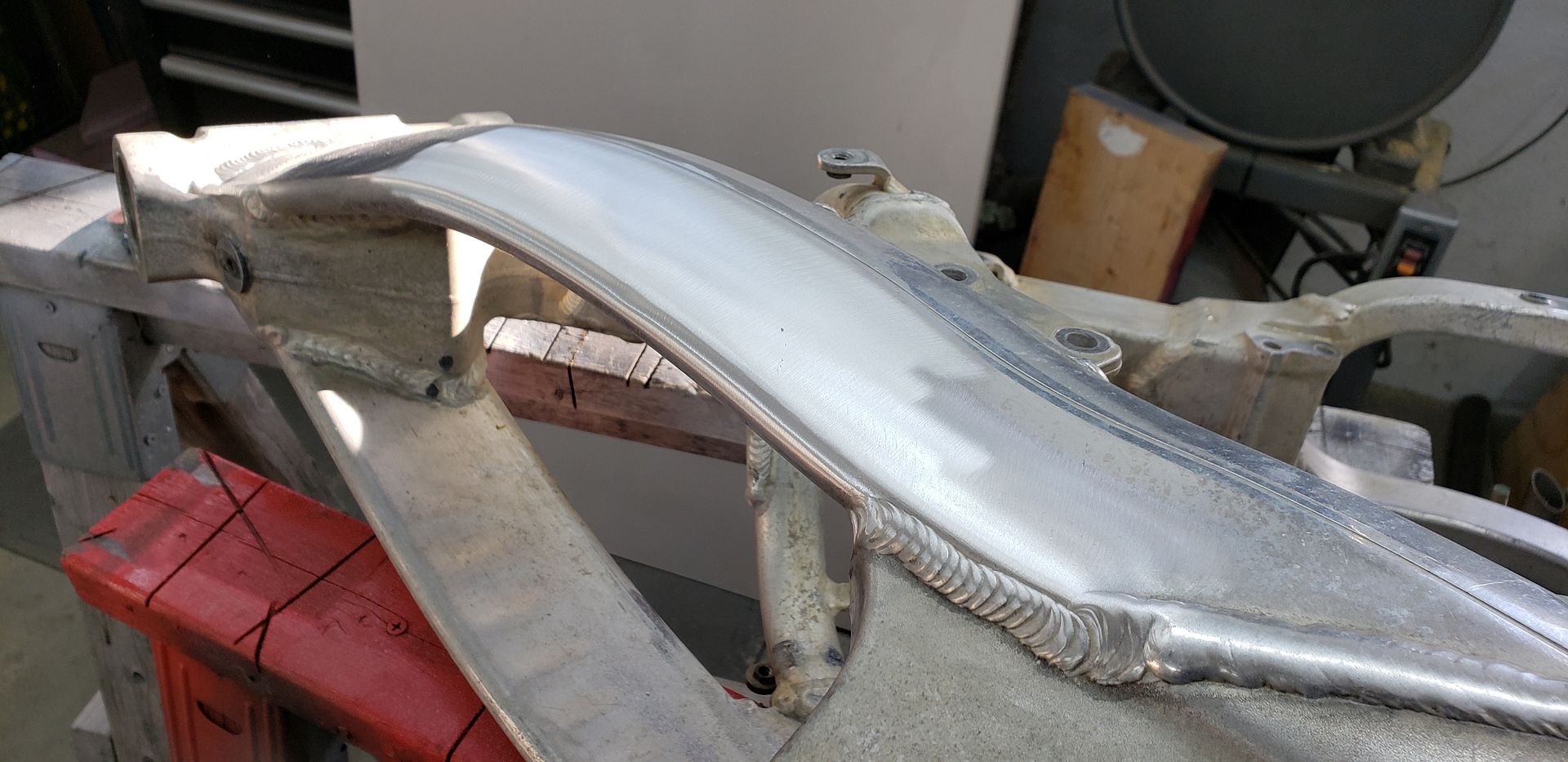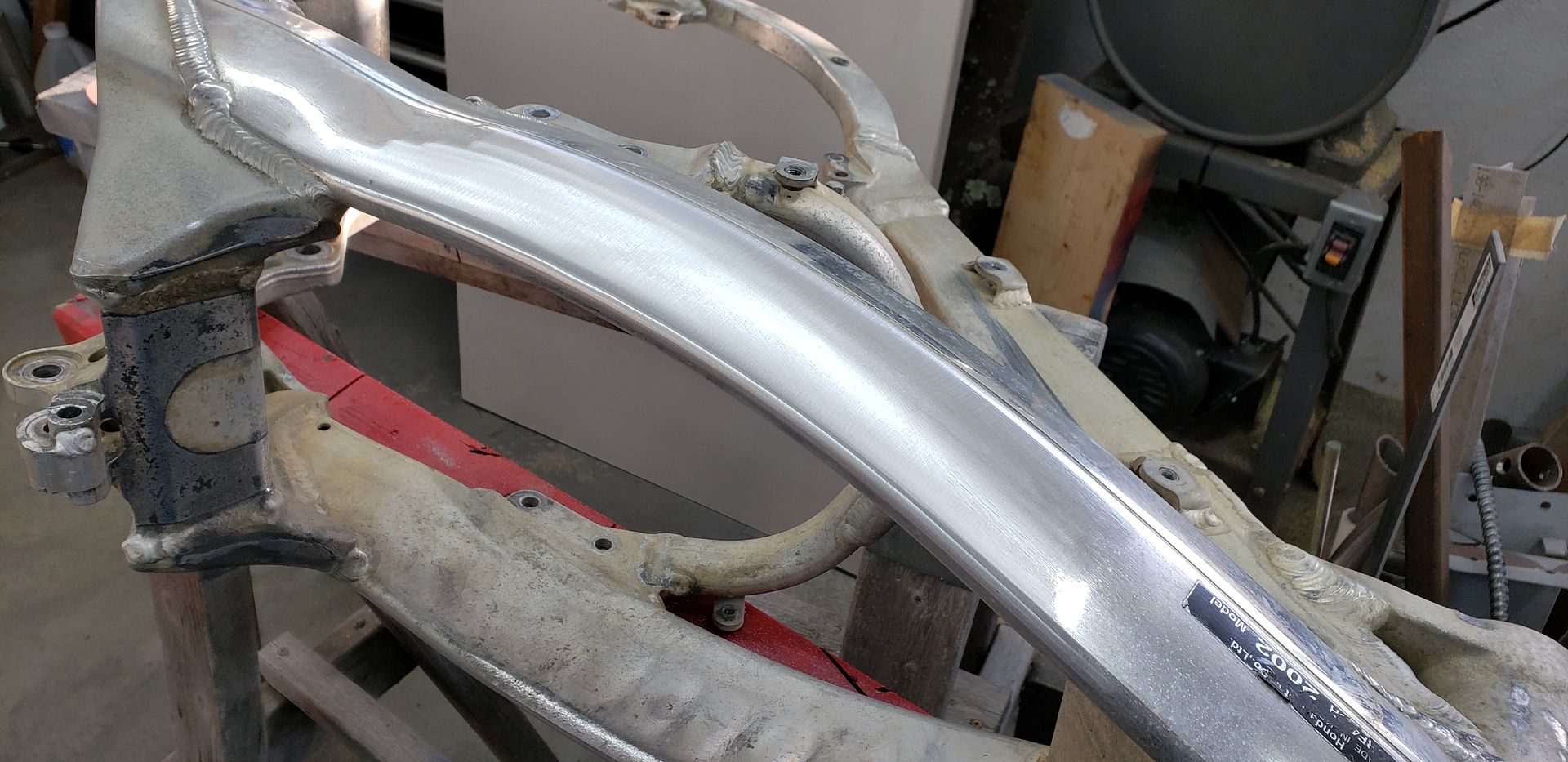 But wait, there's more
Last thing before powdercoat, remove the bearing races. Did the bottom first, had to tap it out gradually as normal. Took my first whack at the top race and it went went flying across the floor... wtf... that's not normal... took a closer look:
Well that ain't good...
There's gotta be a good story behind that crack!