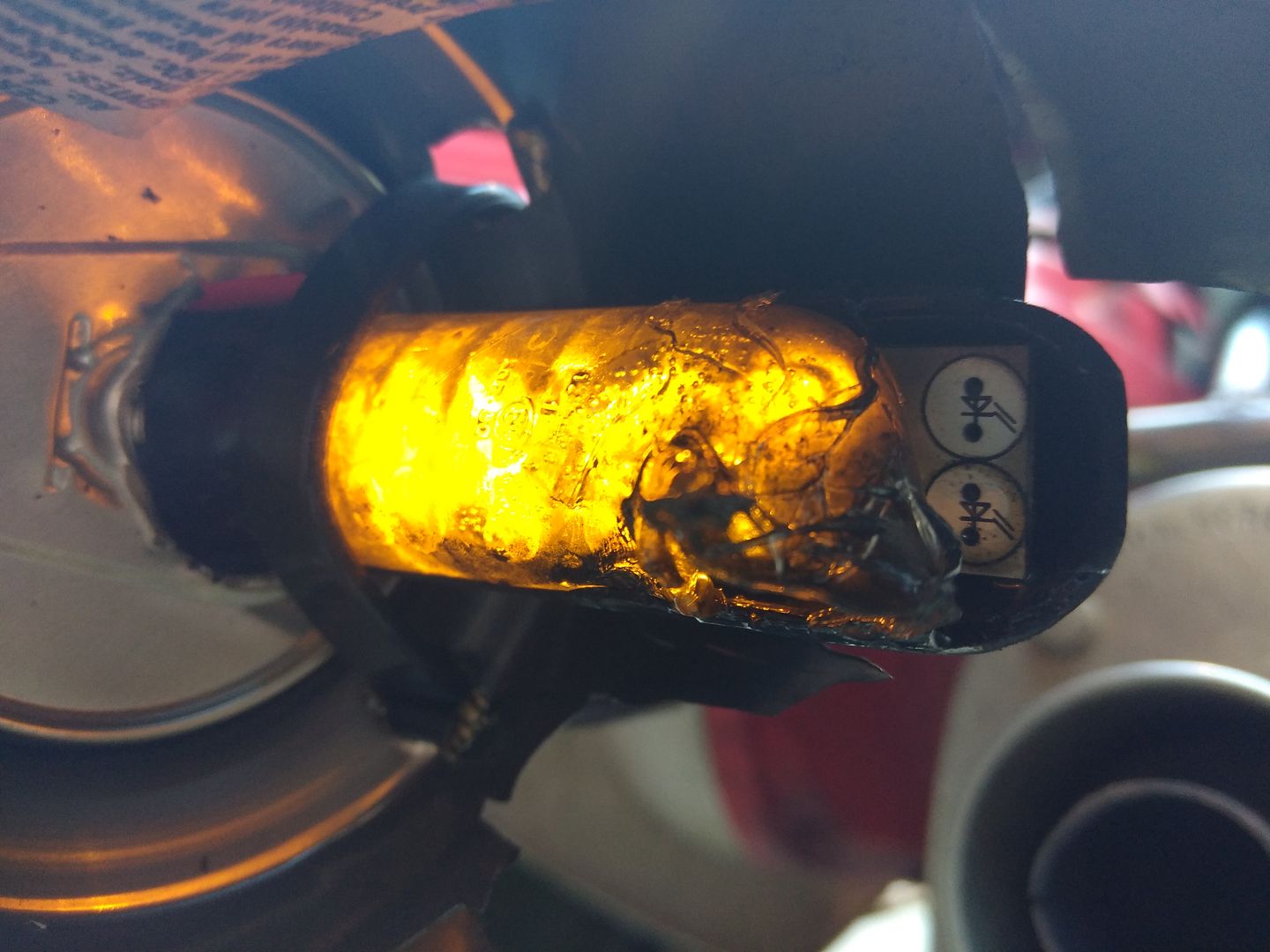 So I cleaned it up a little, used a hot knife to cut a new hole and move it up and out of the way.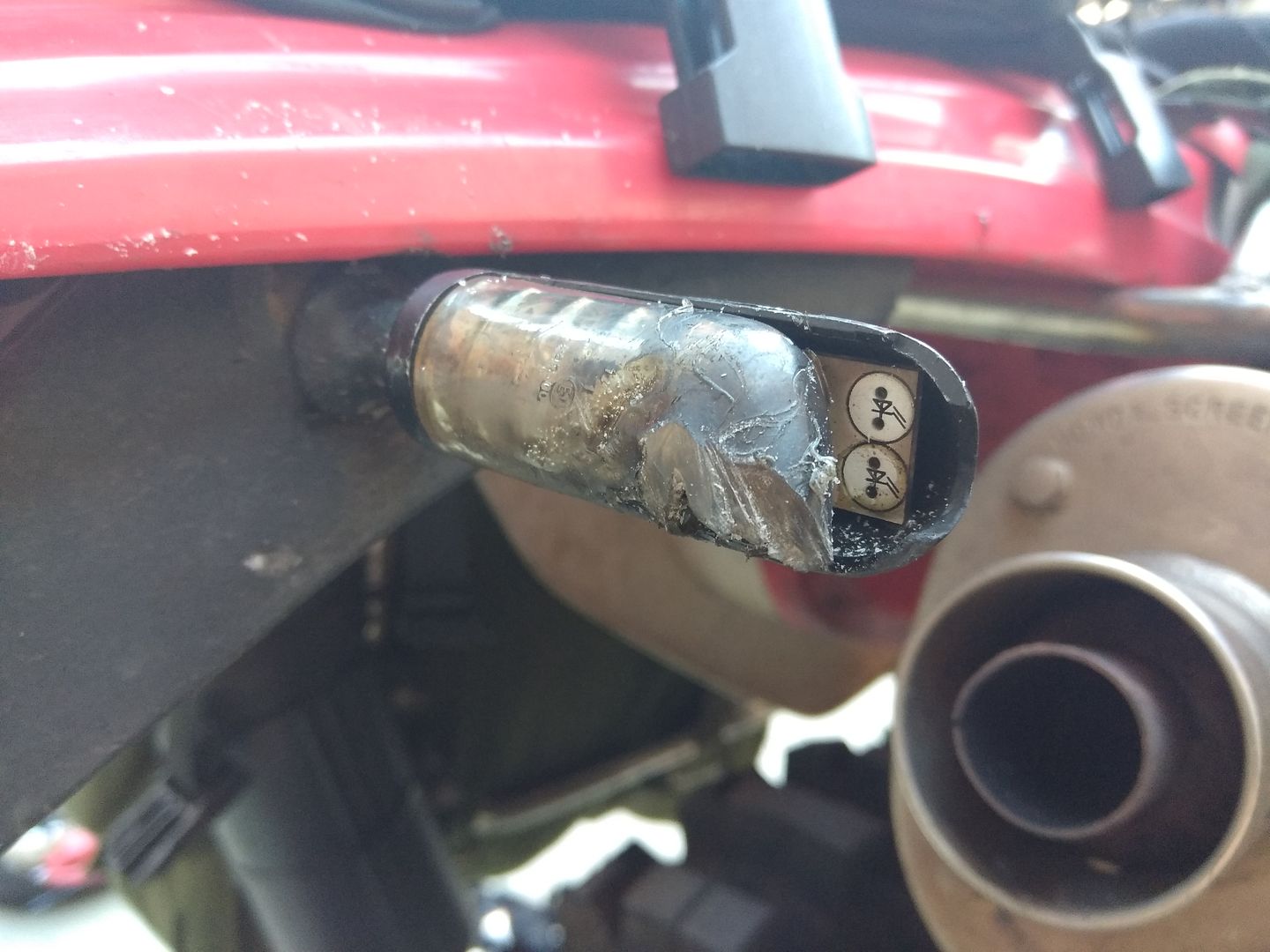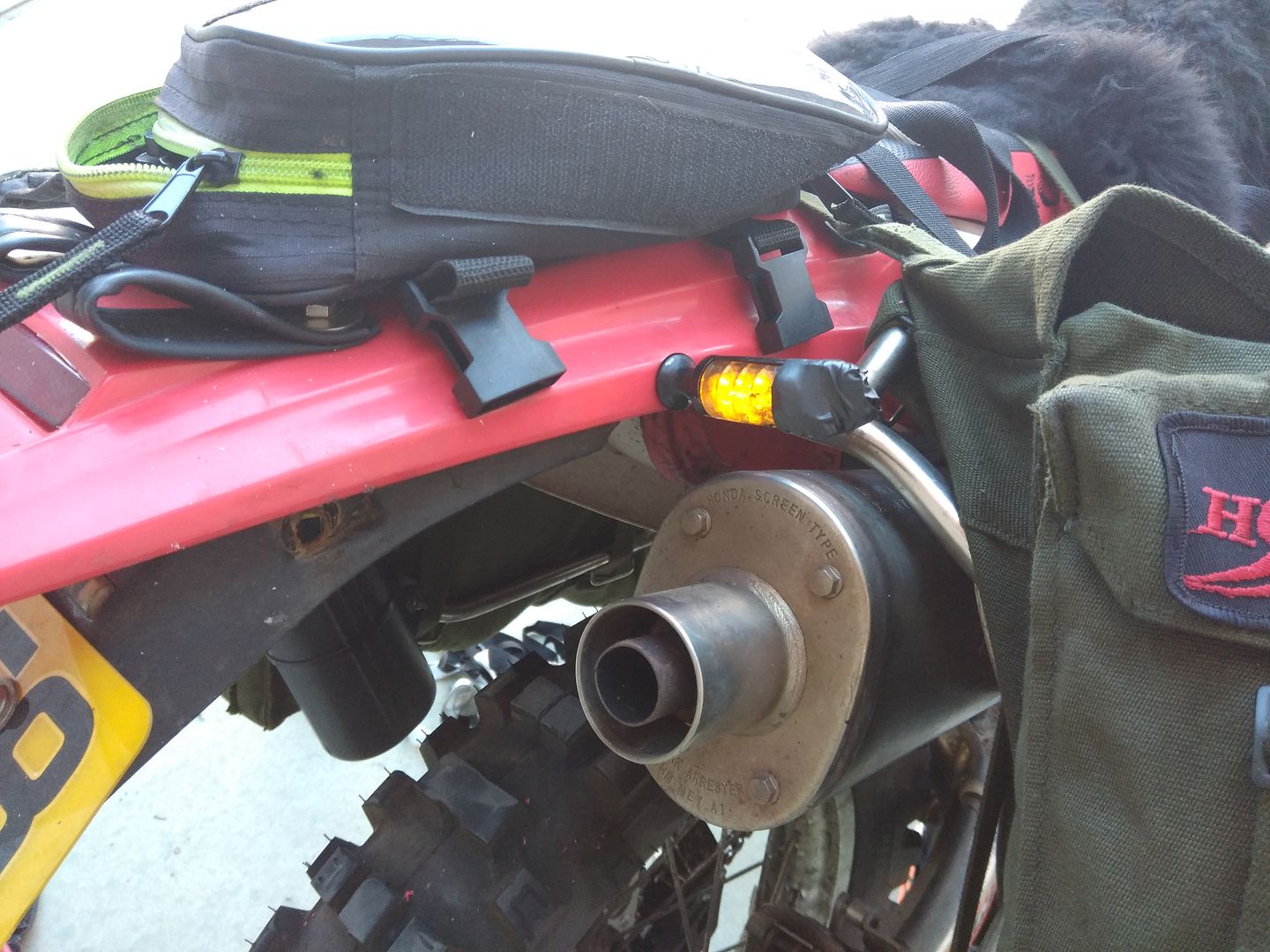 It only lasted another day before it stopped working.
It lost its stainless steel clutch protector on the way home, and is somewhere on the road between Zaragoza and Bilbao. I suspect probably heat, dust from the trail and not enough gasket gunk. For £6.99 I'm giving it another shot and have ordered another.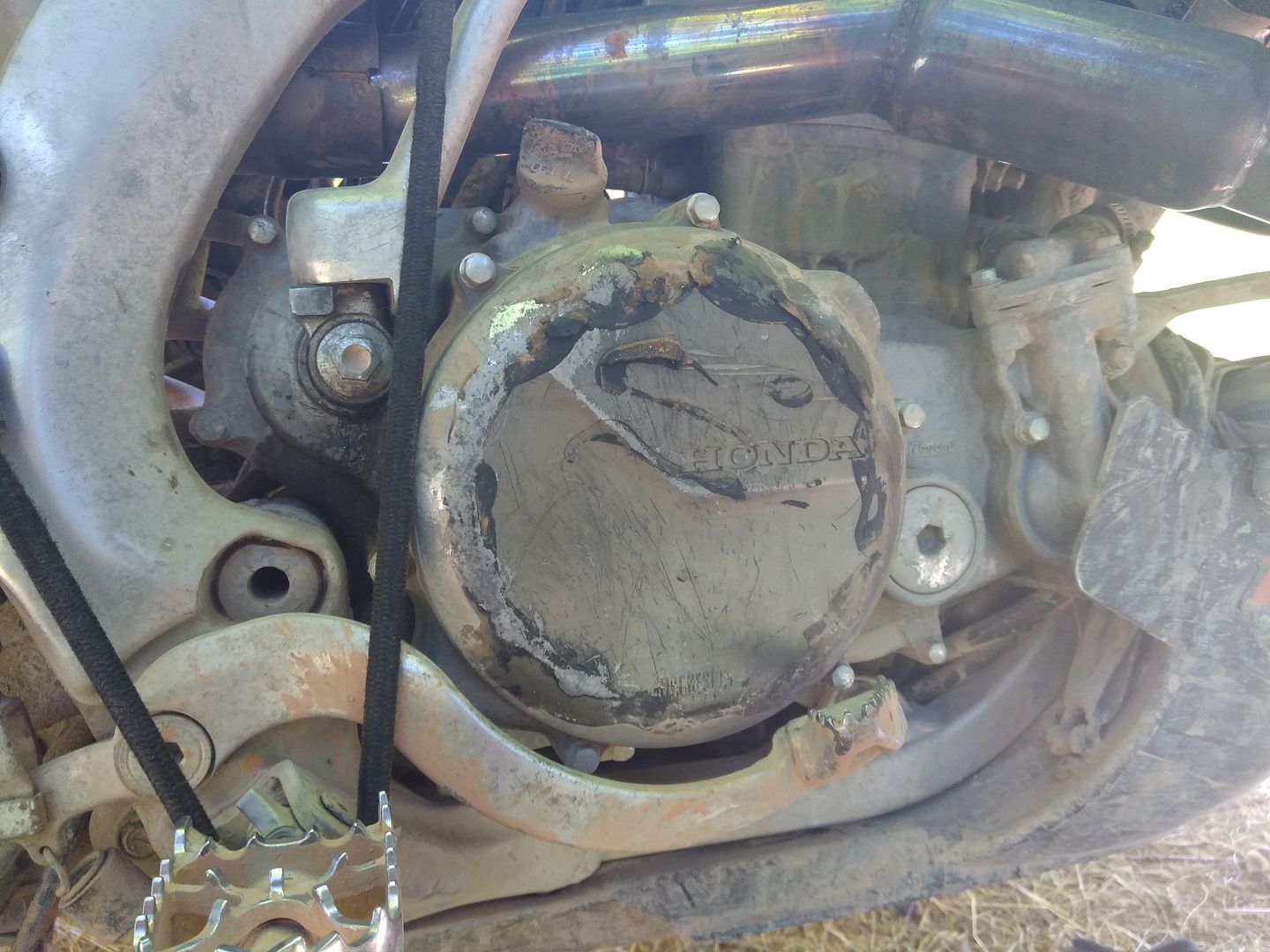 It got through 1.5L of oil on the engine side (750ml sump volume) mostly on the road days at the start and end, less on the trail. I suspect the sustained high revs are to blame.
Where the rack joined under the tail: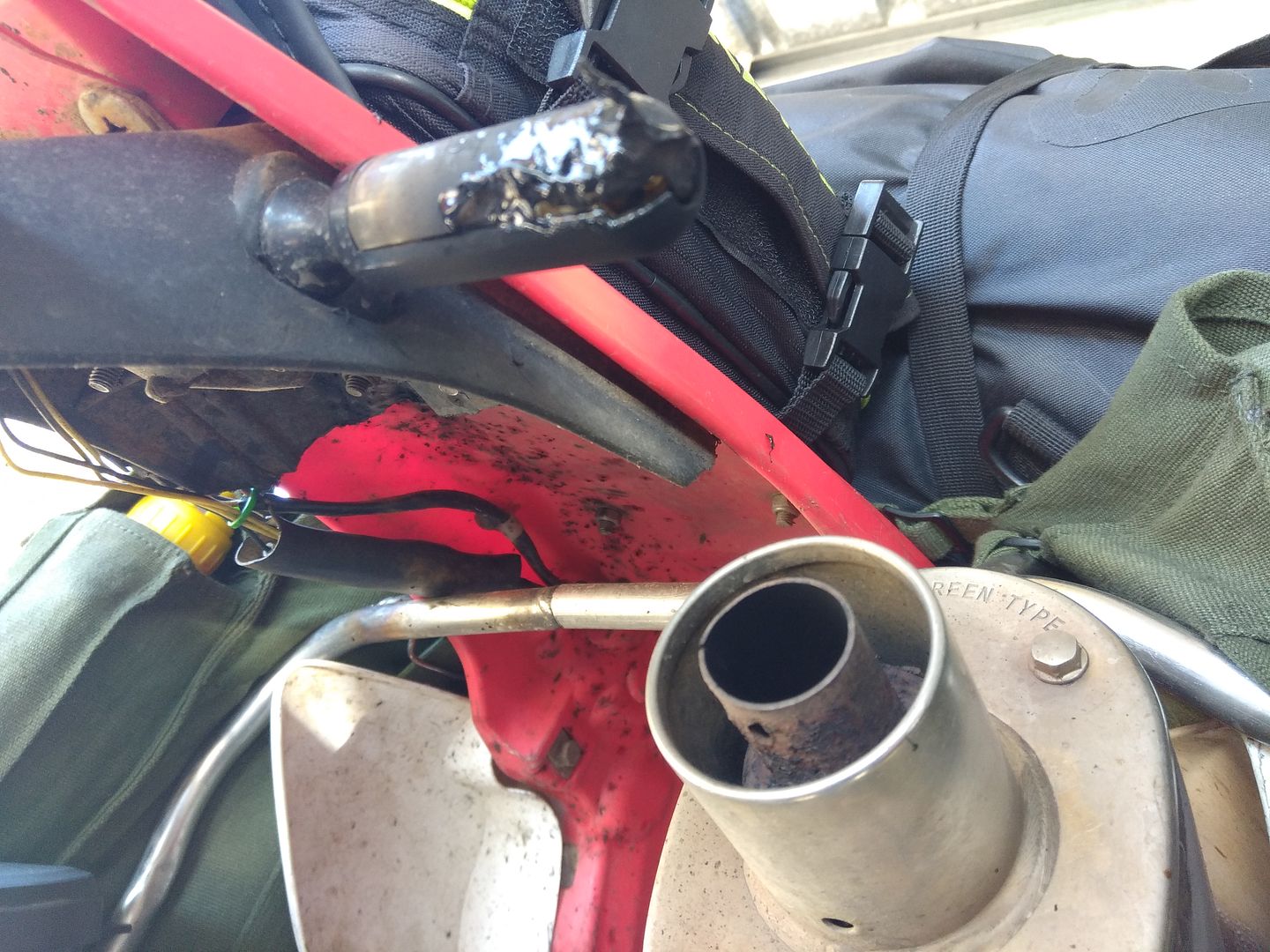 There was clearence issues on larger jumps, with a rewarding "
brrruuzzurp
" on landing. It's bent upwards slightly. And the rubber frame boot pegs where great for the 50 off-road miles they lasted.
But all the work I put in I'm so glad I did, the new Vapor guage that worked, gave me daily riding distance, time of day, engine temp and I could switch to KPH was a godsend. The racks held up to everything, carried all my panniers and kit no worries (re-tightening straps was done a couple of times a day). The screen was prefect on the 2-3 day drive each way, having it quick-detatch was great to. Furry seat made a difference too, I think.
Chain got a tiny tighten twice over the whole trip, with no lube other than a squirt of wd40 both times, O-ring chains only from now on, far better!
Didn't need the tubes I was carrying in the modified sump guard, probably due to me already fitting Michelin HD air-stop tubes, but good to have. Same with all the tools I had, only used 10% of them, but knowing I had things, where they were, made quick work of the odd bolt tightening, etc.
BUT the tank was probably the best, doing a similar trip through Spain on the Streetfghter a few years ago on a 80-100 mile range bike, there was constant fuel range anxiety. So much more relaxing this time and in the mountains was a great relief to know and see my fuel level (loads
) at every stop.
It's been mostly reverted to normal now: