This morning was a quick fork spring swap. Stock is .40kg and these are .50kg. Picked them up second hand from a guy on another forum. $75 to my door.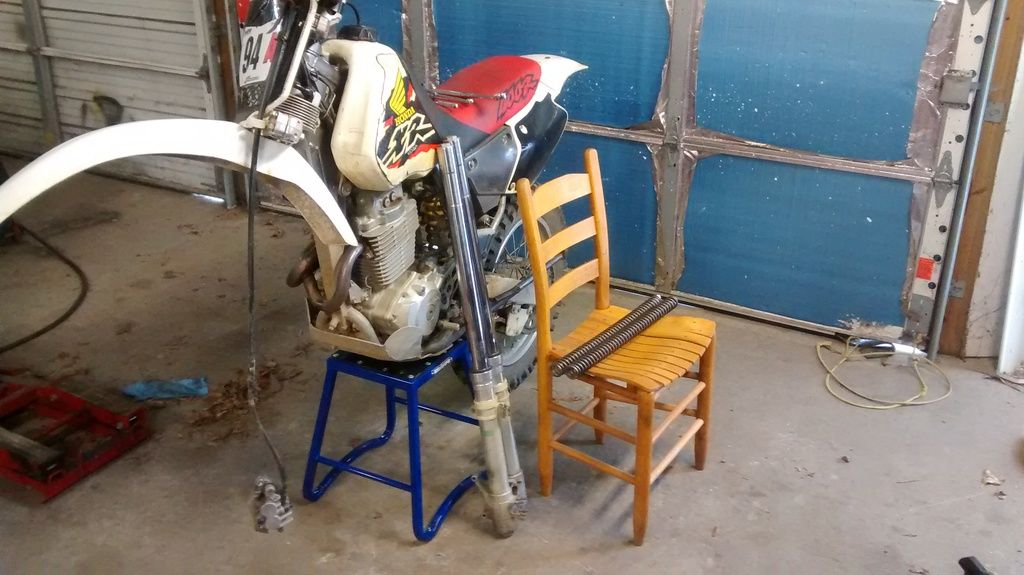 HUGE difference. Stiffer springs making the bike ride way plusher is counterintuitive, but when your forks are compressed to far you are riding too far down in to the stroke, or basically, you're past the slow speed valving and jarring your teeth on the high speed valving instead.
Two things I didn't expect today:
1: When I opened my freshly serviced forks to pop these sittings in my oil was filthy. Really filthy. I need to look in to an hour meter to keep better track of these things. Did not expect to find trashed oil after only a couple months of riding.
2: After a quick sub-two hour ride ( rain got hard) my forks were hot. Not scalding hot, but very warm. Probably 100° or more. I was only riding at about 80% .
Rear shock reservoir was even hotter. Weird.
Maybe I'll get in touch with Race Tech and see about modernizing these cartridges a little bit. And get a new rear spring while I'm at it.
This girl's a keeper. I don't mind dropping a few hundred on dialing in the bouncy stuff on this one.