Started piecing together the front end. I removed the steering stem from a spare H1 triple clamp.
I went ahead and grabbed the Sawz-All and cut the lower tree apart. From what I was told on a Kawasaki Triples site, the stem is friction welded in.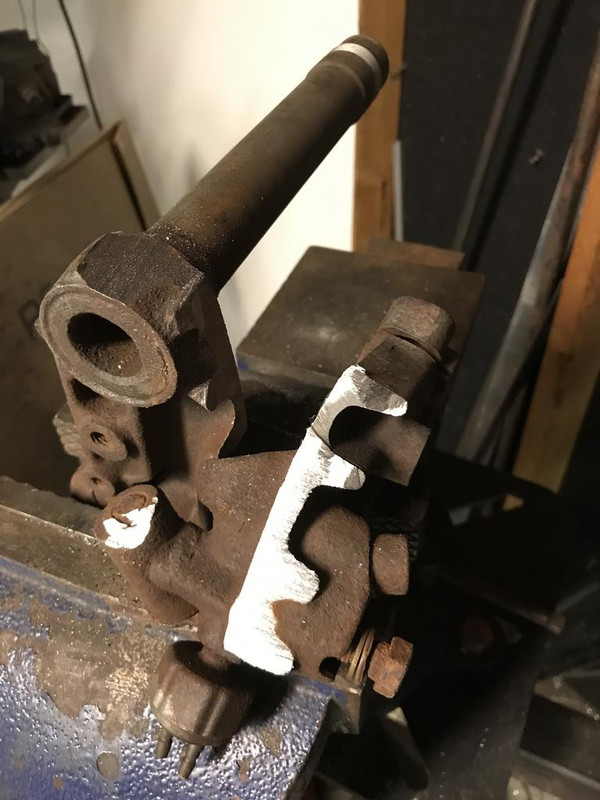 Chucked the remainder in my lathe.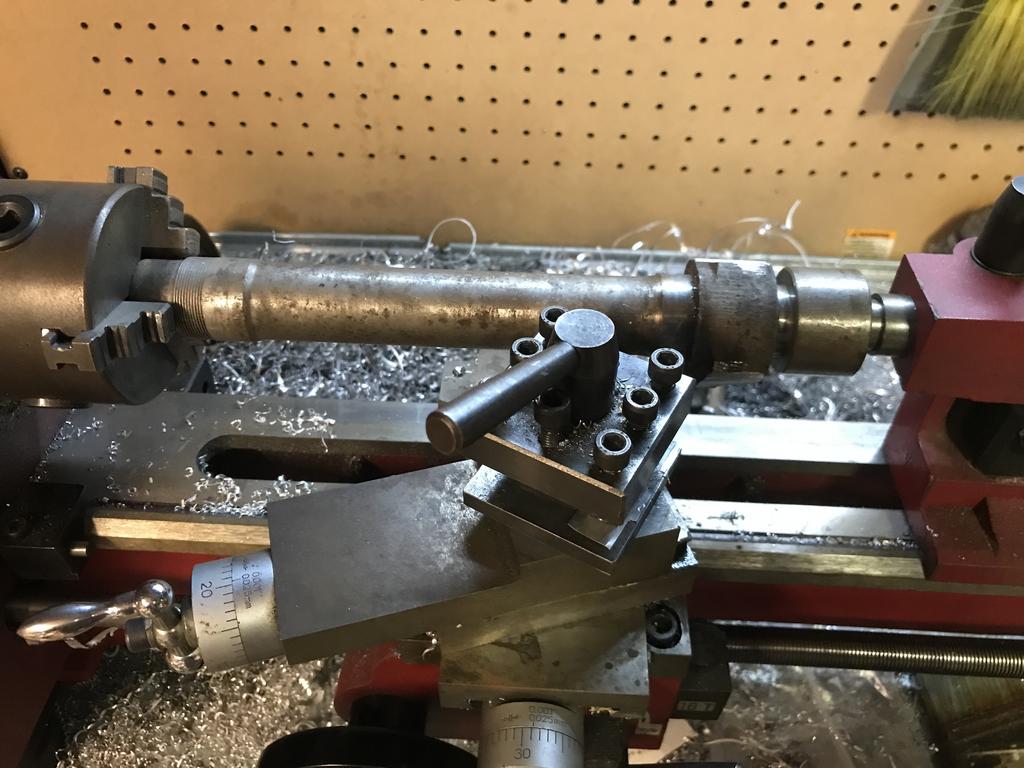 And started turning it down....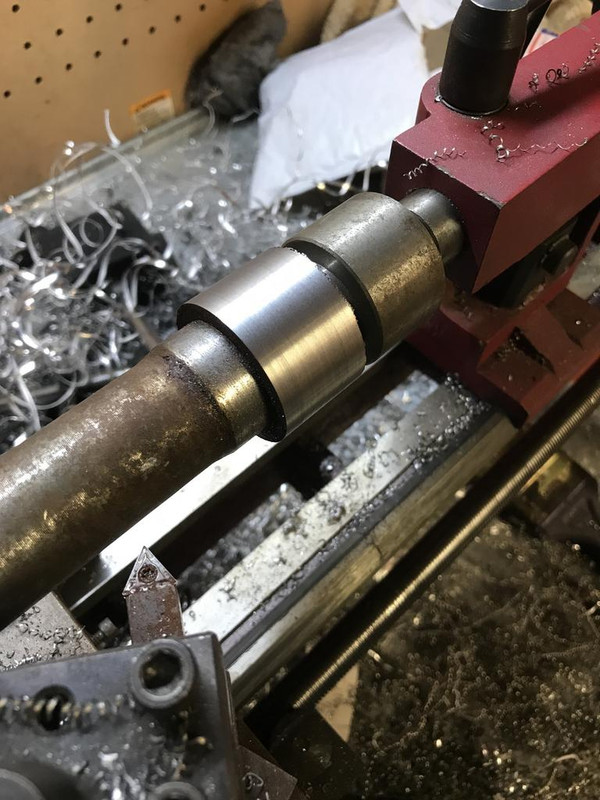 And down until...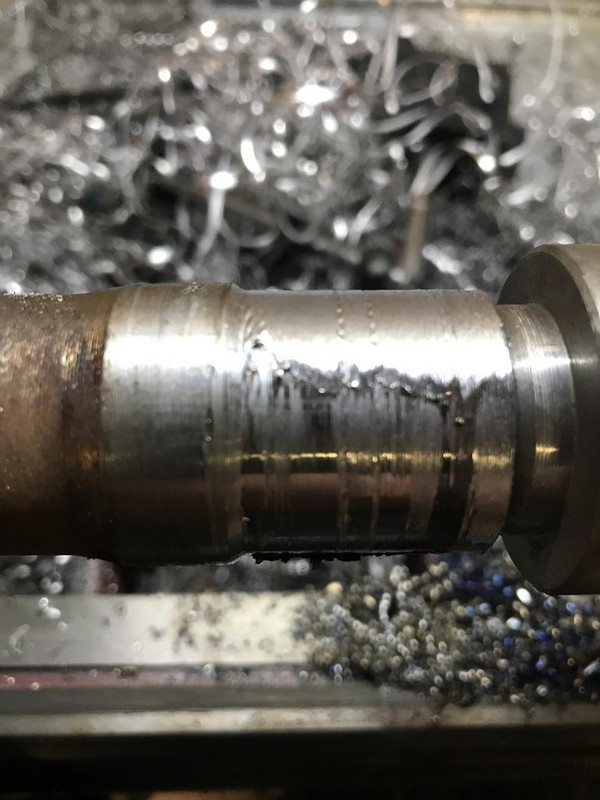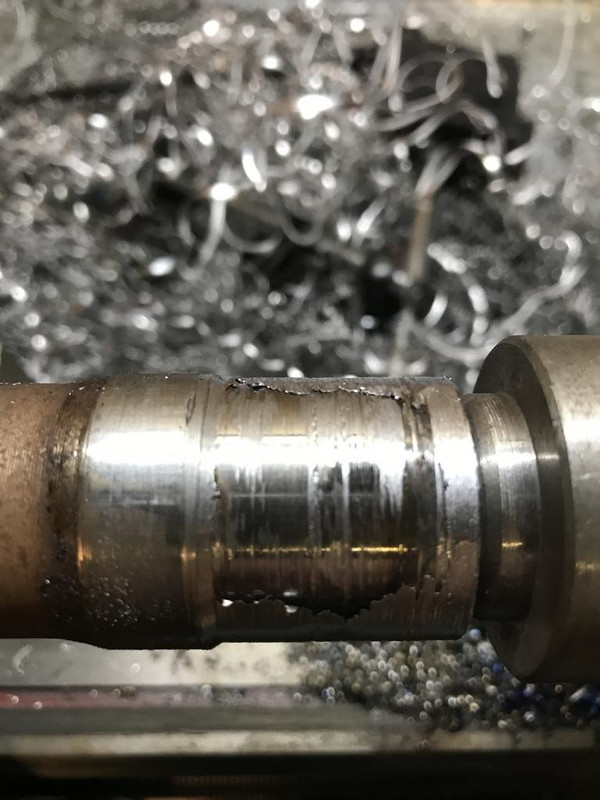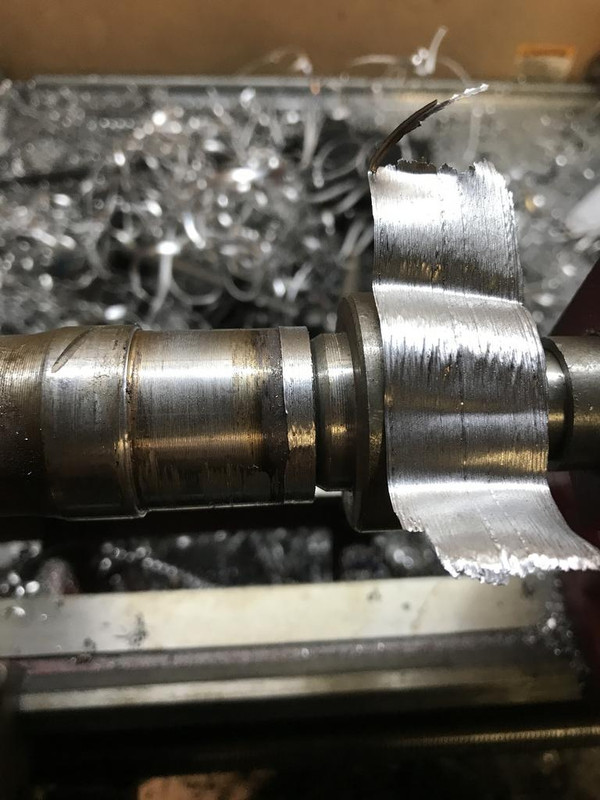 The root OD of the stem is 28.05mm with the bearing race being 30mm OD.
The Zr7 lower steering opening is 28mm with the H1 root OD being 28mm. I lucked out and no extra machining is required as even the length of the stem interfacing the triple clamp is good.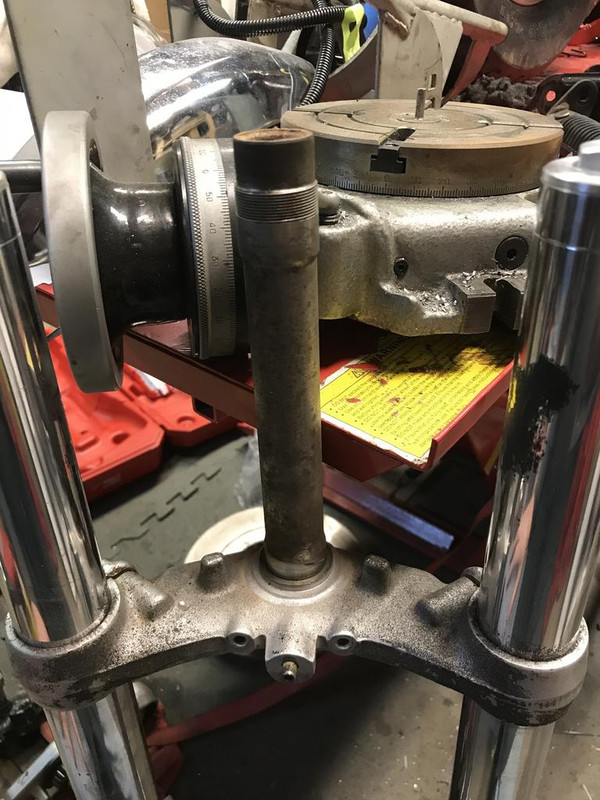 The top triple didn't just fall into place as the Zr7 ID is 23.47mm and the H1..well, it's not. I spun the stem around in the lathe and turned down the upper portion above the threads to 23.45mm.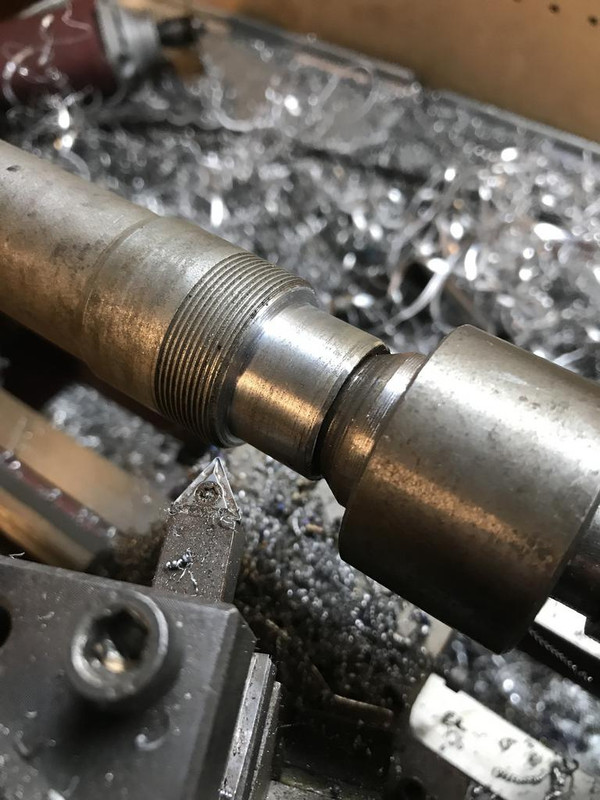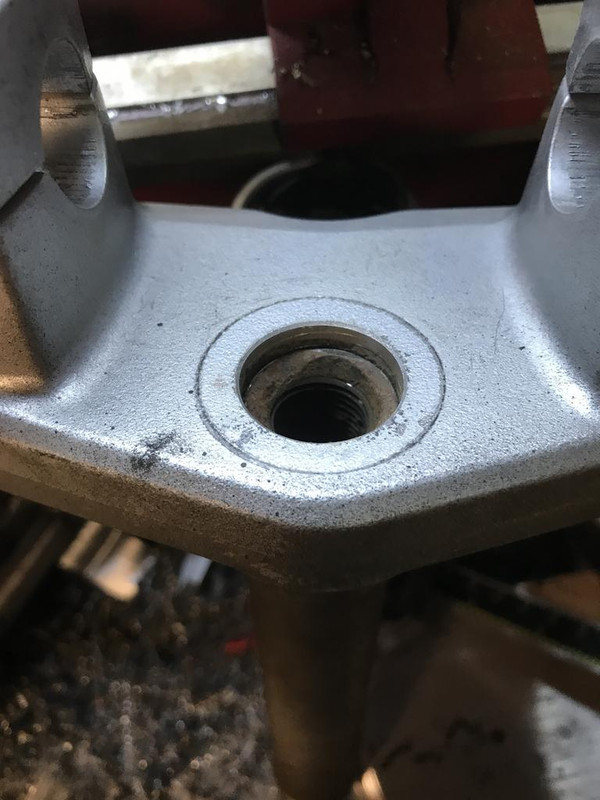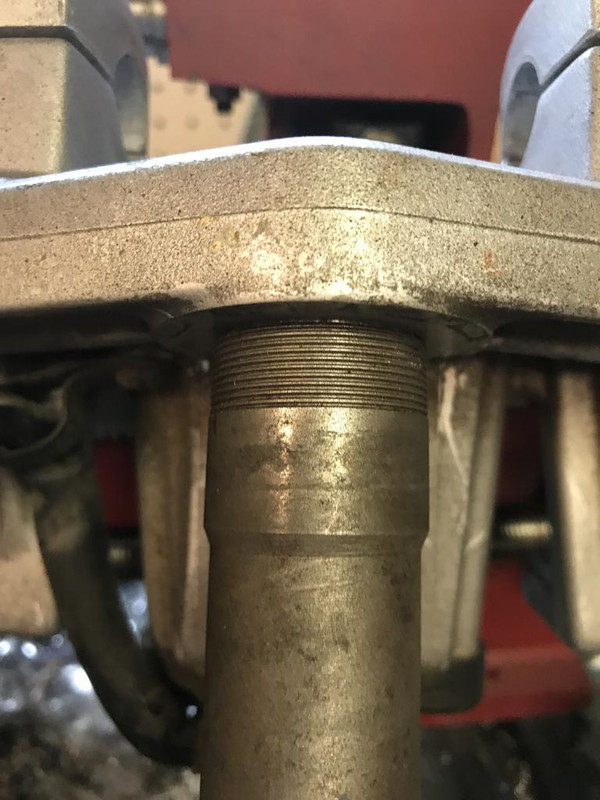 That gave me a set of Zr7 triple clamps with a H1 stem.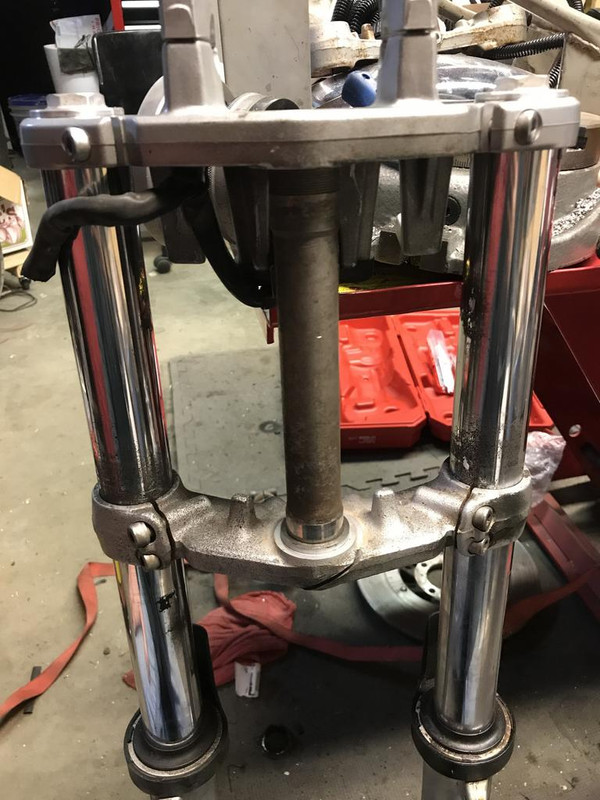 I wasn't happy with the extra features of the Zr7 triple (the ignition switch mount and headlight mounts are heavy and bulky).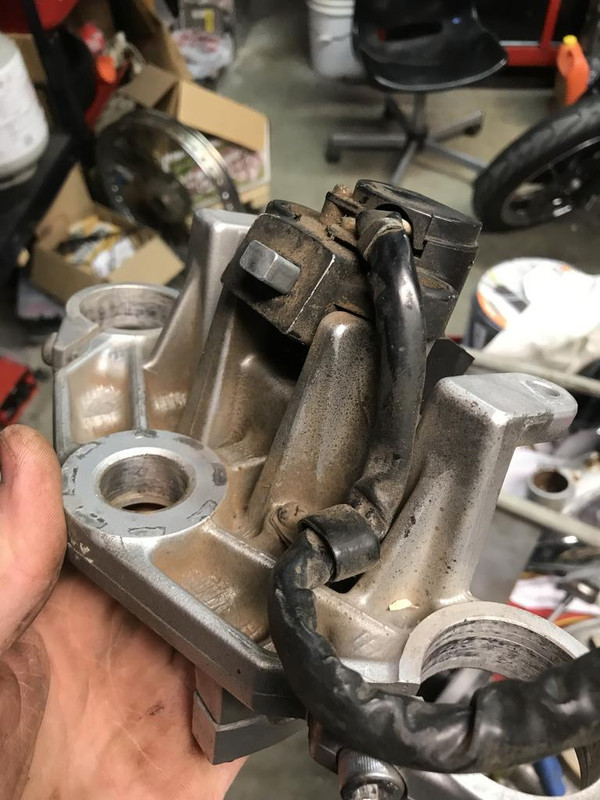 Off to the vertical mill. I think I removed 50% of the weight of the stock triple clamp.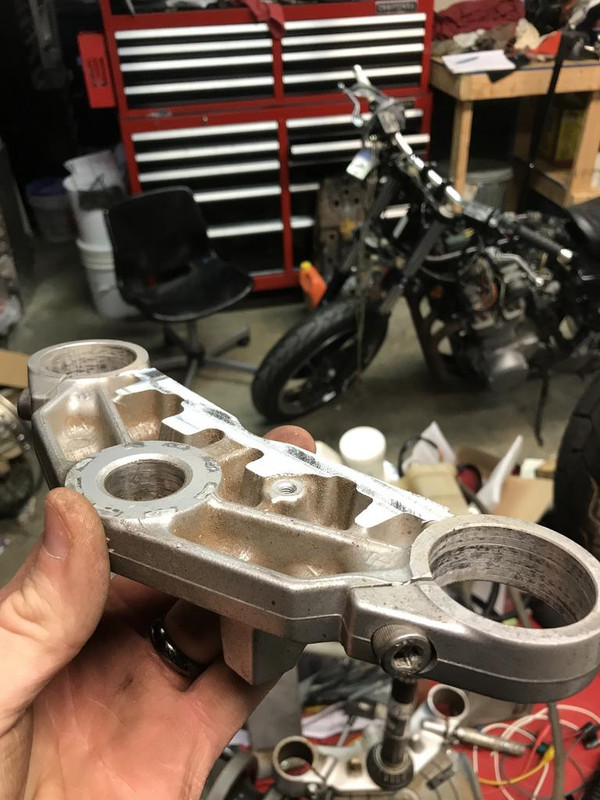 Later, Doug