Oh and that front end... no luck with bearings, so I had to resort to more drastic measures.
CBR600F2 axle is the right size for the F4i wheel bearings, and the same overall length as the 929 axle.
If I install the axle backward from factory orientation(bolt on the left leg instead of the right), then the F2 axle fits the left leg perfectly, as the major diameter of the F2 axle is the same as the minor diameter of the 929 axle.
Right leg, not so much...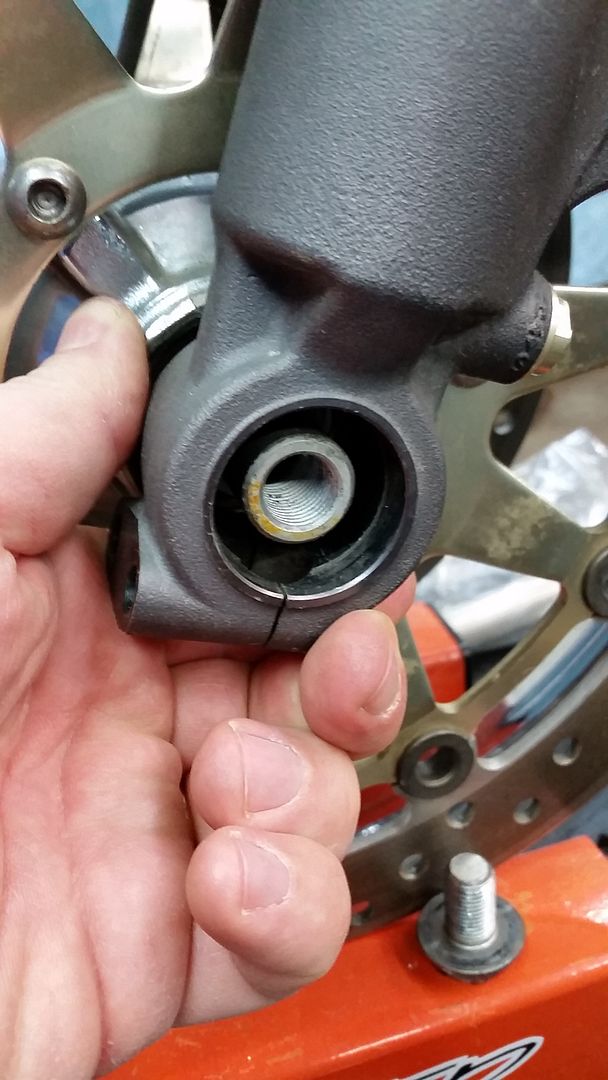 Solution? Turn up an adapter fitting to center up the axle in the fork. Include the wheel spacer to make things easier for later.
Pretty much done here, just needs a slit so it can clamp the axle when the pinch bolt on the fork leg is tightened.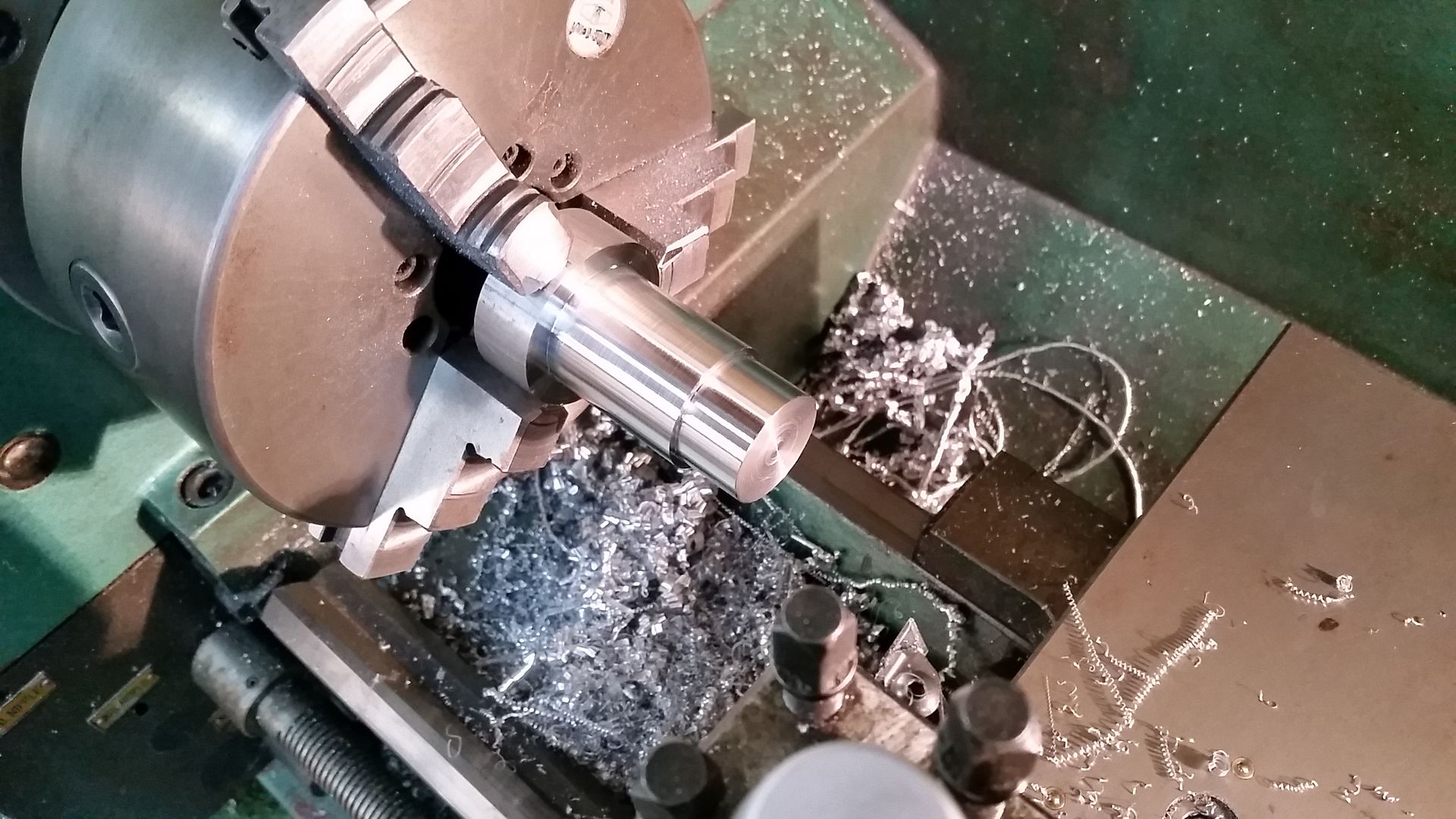 Now if my tires would just get here already...