Thanks, guys.
Okay, so I know there have been a couple of threads talking about using two-part non-flexible foam.
There are a couple of things to consider with this mixture:
1) Once mixed, significant heat is released as a by-product of the reaction. If you have a form or have material that will come into contact with the foam as it sets up - make sure it will not deform under the heat (and I mean hot to the touch kind of heat).
2) When the directions say mix until it looks like coffee and then immediately apply it - they mean IMMEDIATELY. Expansion rate is... robust.
3) DO NOT try and 'contain' as it expands. I ruined the first tail because I tried to dam the lower part to contain the foam. DO NOT do this - it'll blow out your mold.
4) Make the number of pours higher and amounts lower, if possible. I did the tail below with three pours (tip of the tail and then the two sides). Each pour was 4oz of each part.
5) Have acetone ready to clean off spills. The foam dissolves in acetone. I usually acetone directly into the mixing cup (about 1/3) and run the mixer in there. A few seconds and clean as a whistle.
Essential tools: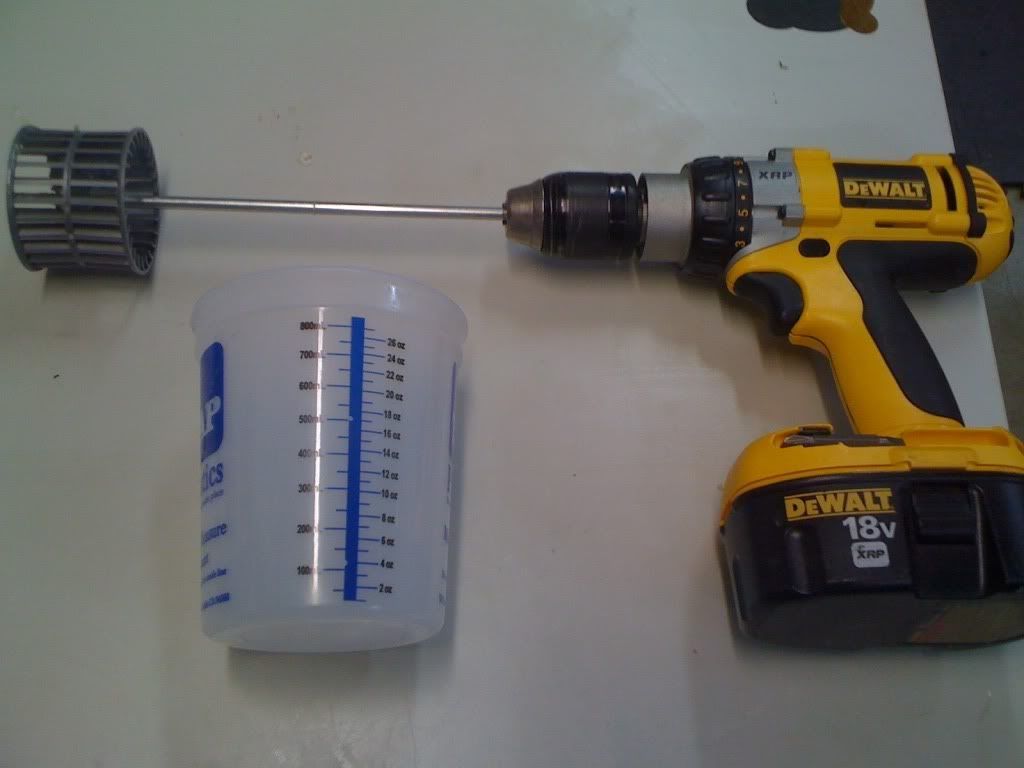 Essential chemicals: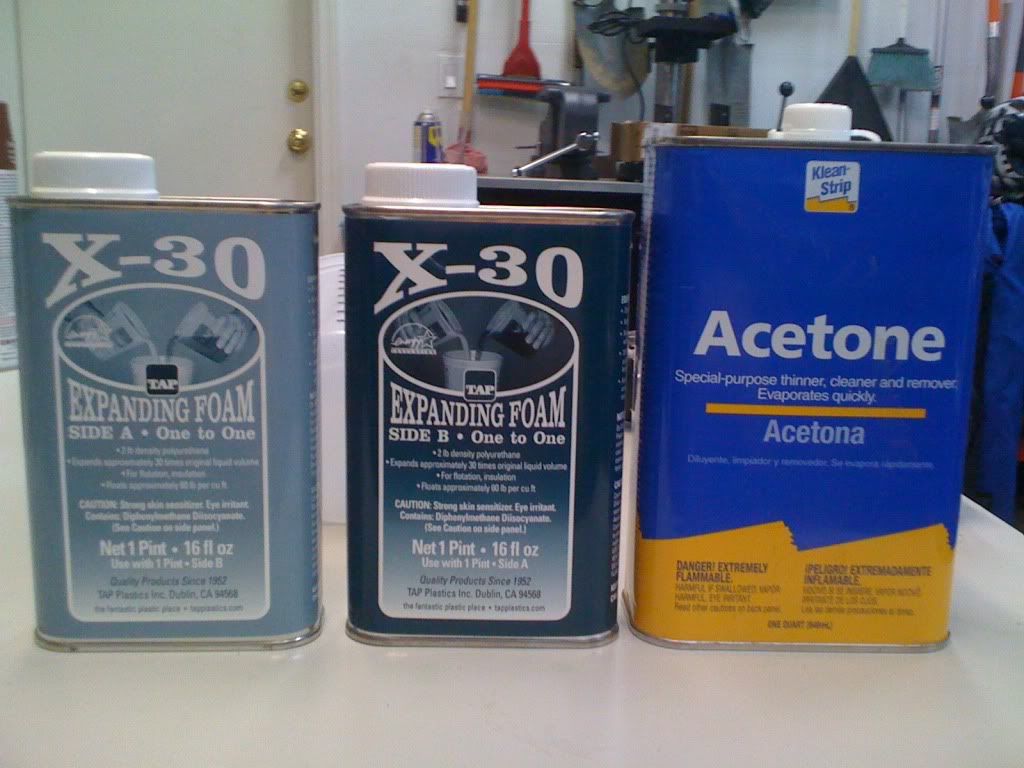 Et voila!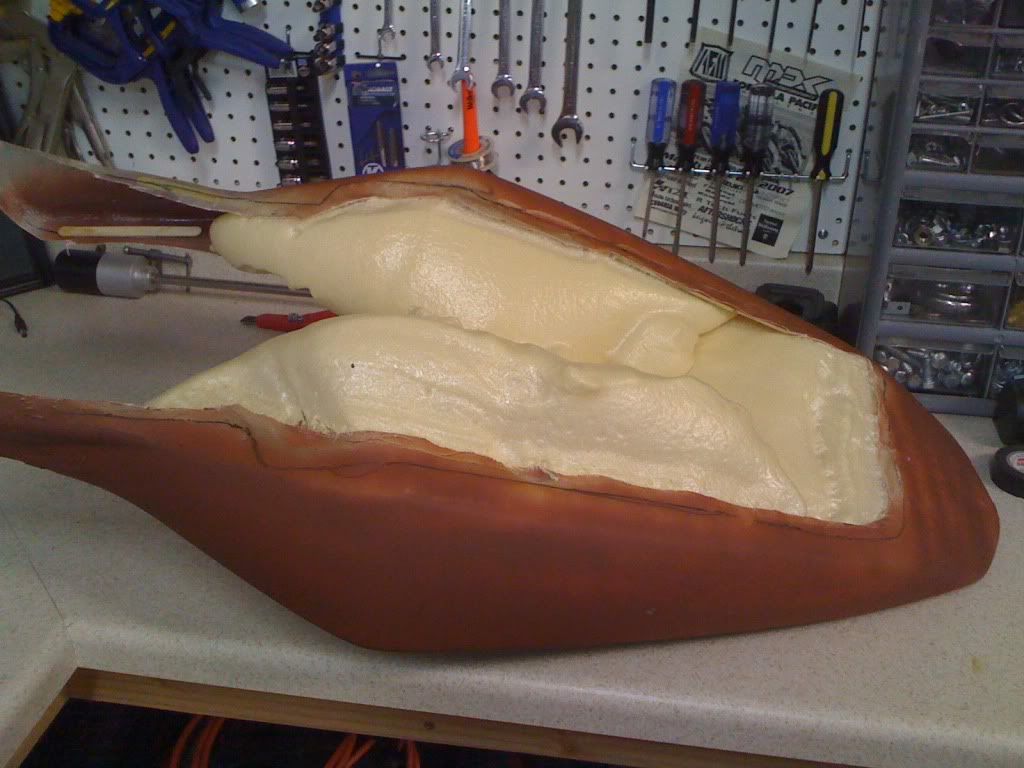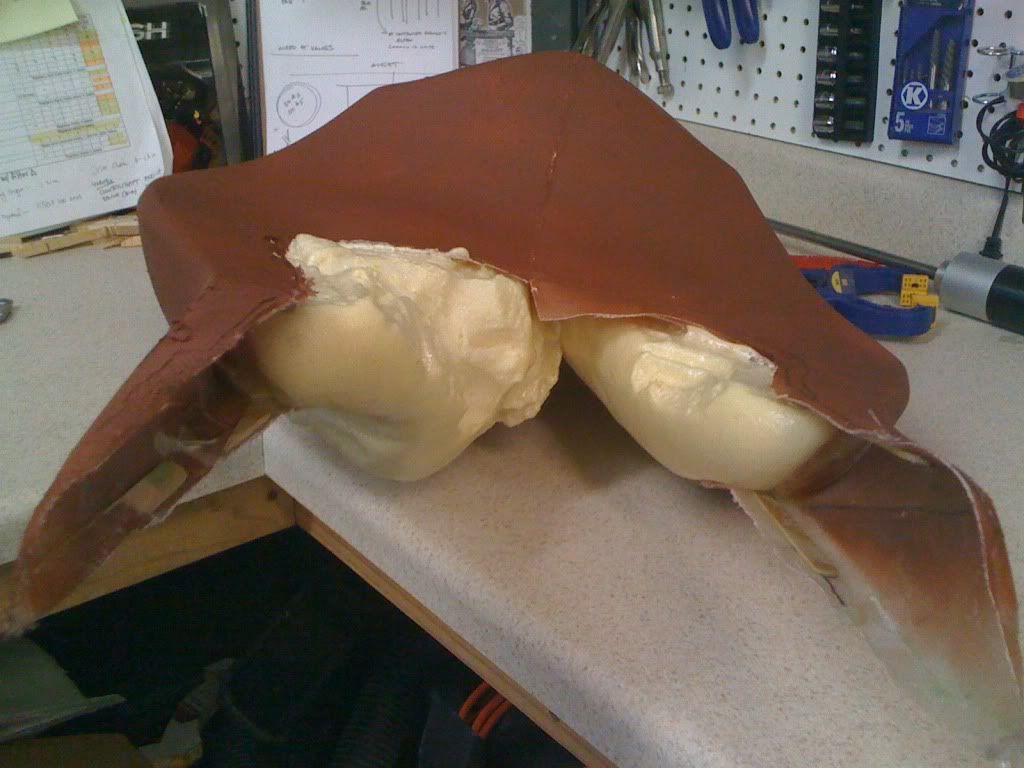 I imagine I will trim some tomorrow, but the other half has upped my op-tempo on the wedding stuff (T-minus 3 days).