So bummed. If my bike was running right, I'd probably be riding in the rain today. At least I could try.
Started yesterday by cleaning the air filter. Cleanest air filter I've ever cleaned.
Definitely not the problem. Cleaned the inside of the box while I was there.
Stripped it down and hung the tank from the rafters. Need to get out today and change the spark plug. Then, will start it up before putting all the parts back on, to see if it's running smooth.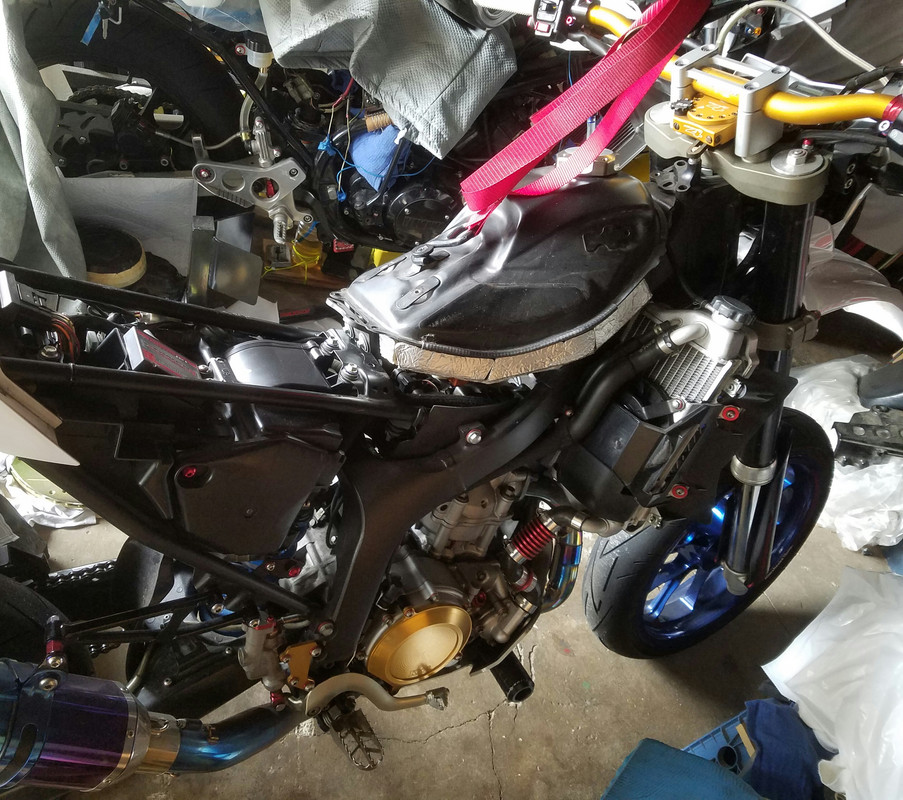 Pretty sure it's not going to be that easy. Got a feeling a valve is out of adjustment. Big job on this bike, but will have to try. Took a peek at the service manual- looks ridiculously complicated.