Started stripping off the crashed parts.
Still moving slow, but made some progress.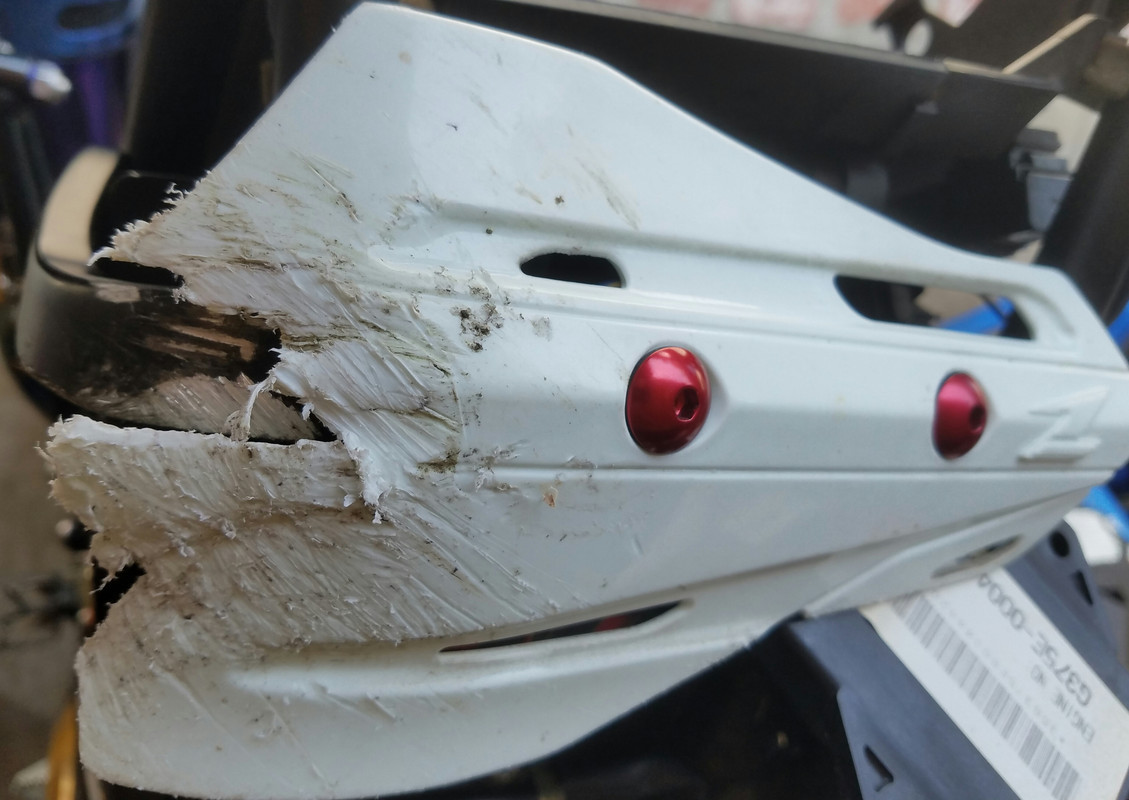 Bars took a hit, even with the handguards. Bars are slightly bent, anyway.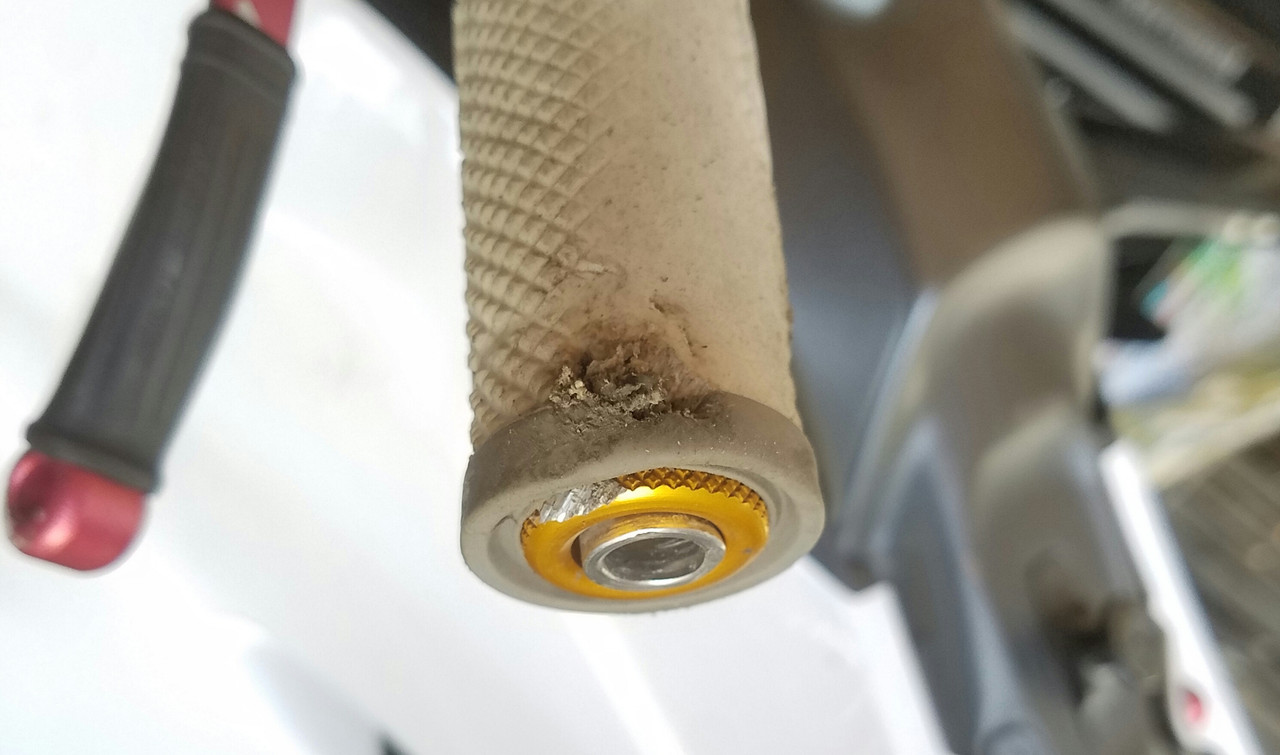 Both mirrors are damaged, now. The machine shop hasn't wanted to make me another set. Will try again.
Shifter tip got grinded. Already have the replacement.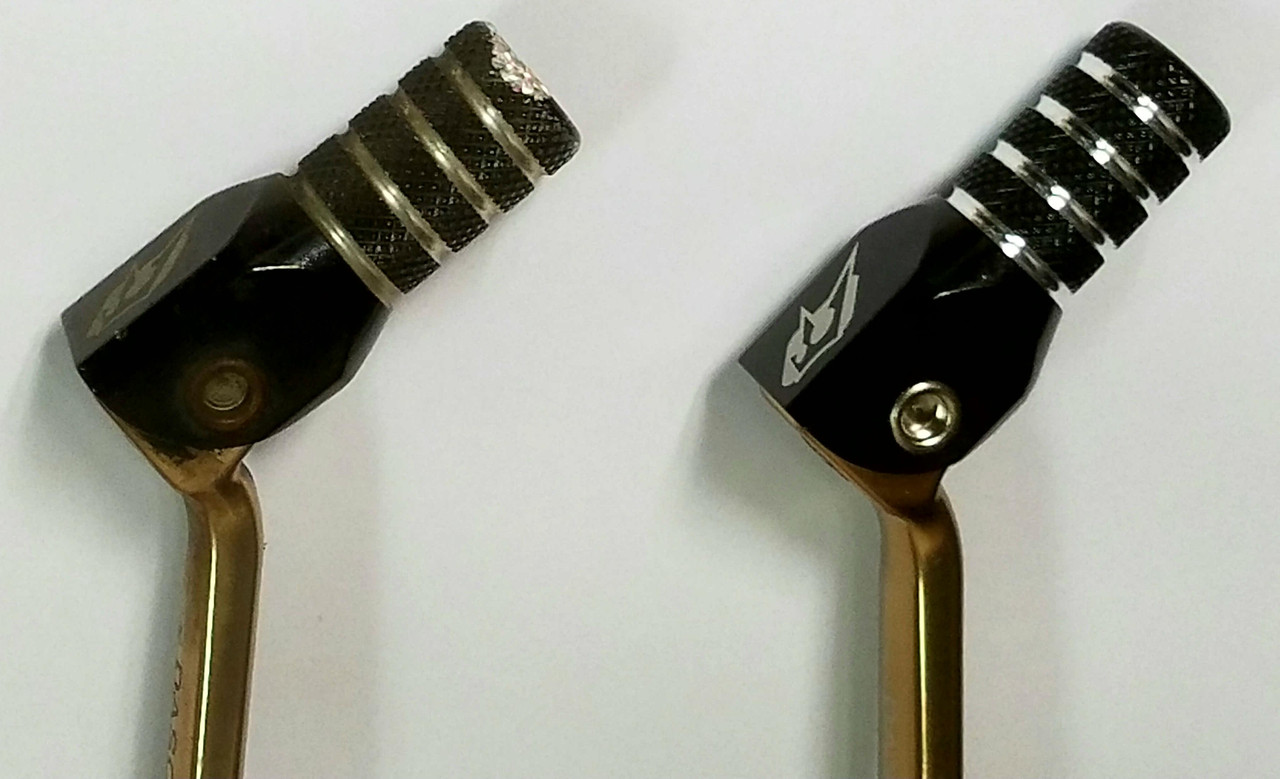 Front fender is toast.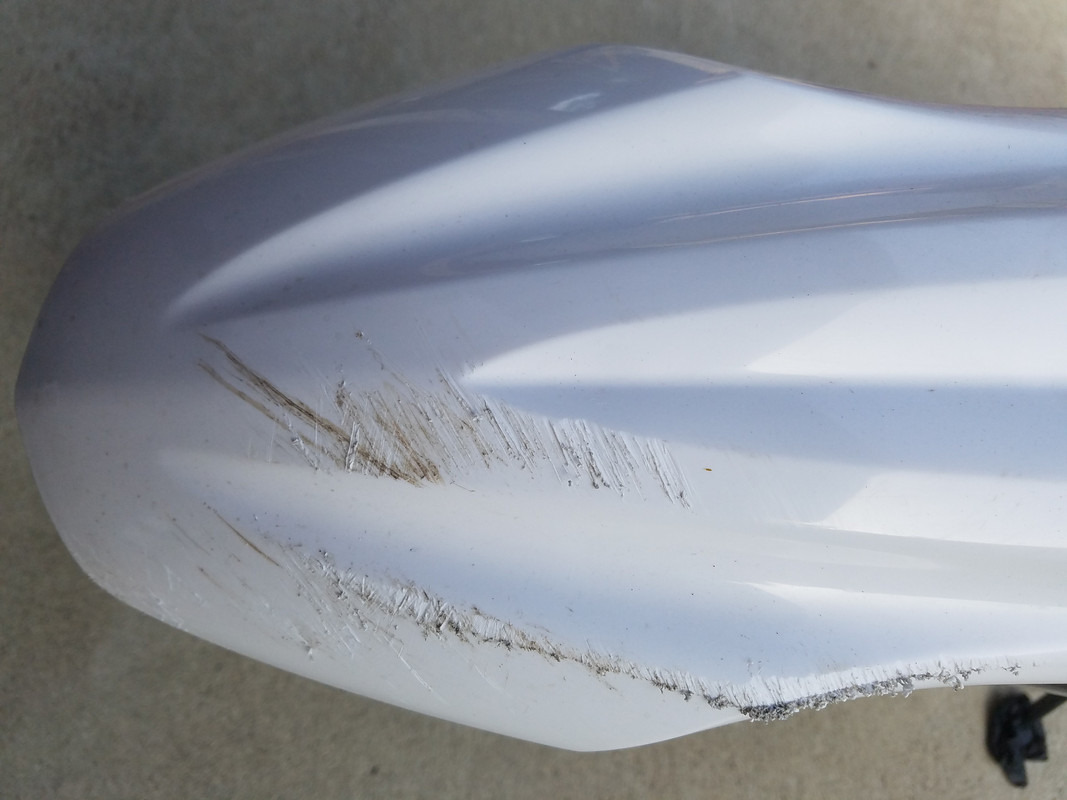 Half the titanium footpeg is gone.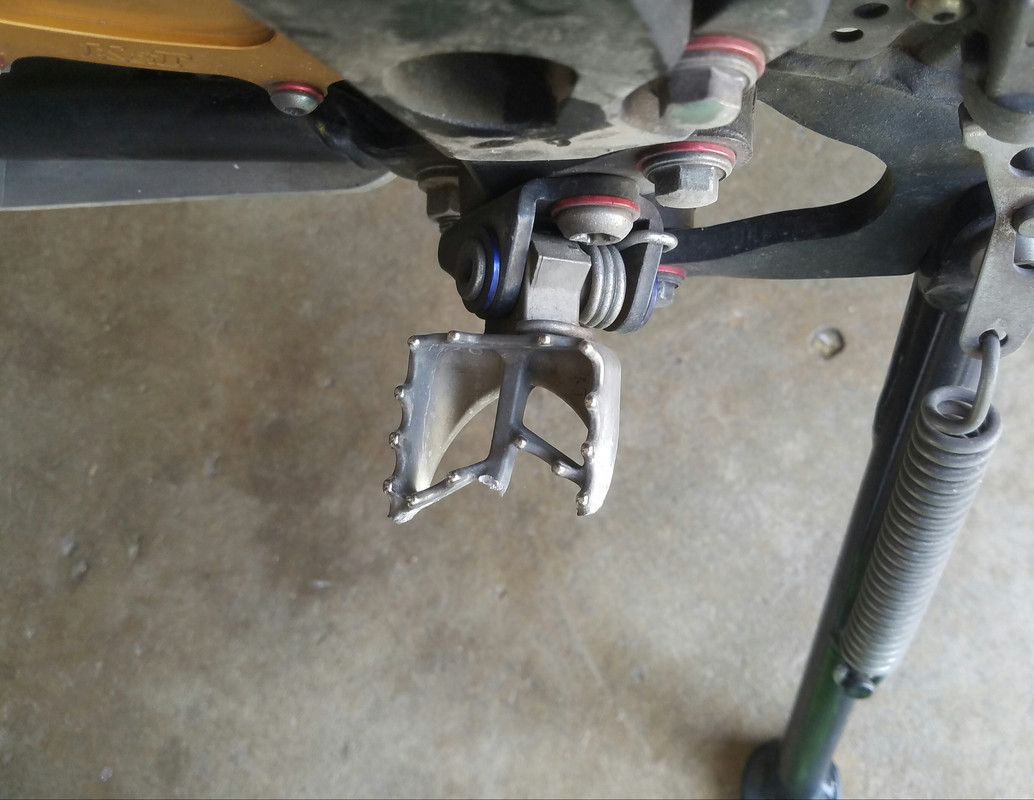 Enough for now. More damage to post tomorrow.