Thanks for the advice.
Definitely had to remove the safety bolts because the gauge bracket was bolted in.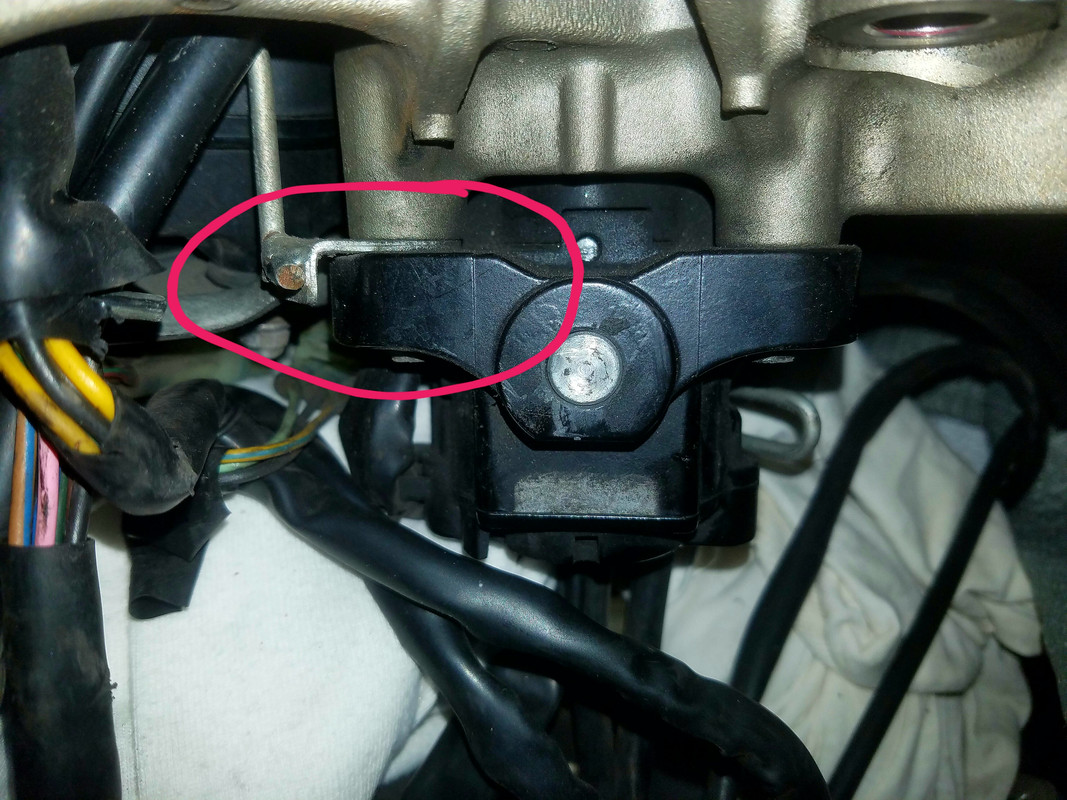 Upper triple just hanging by wires, so strapped it up with a couple of tie-downs.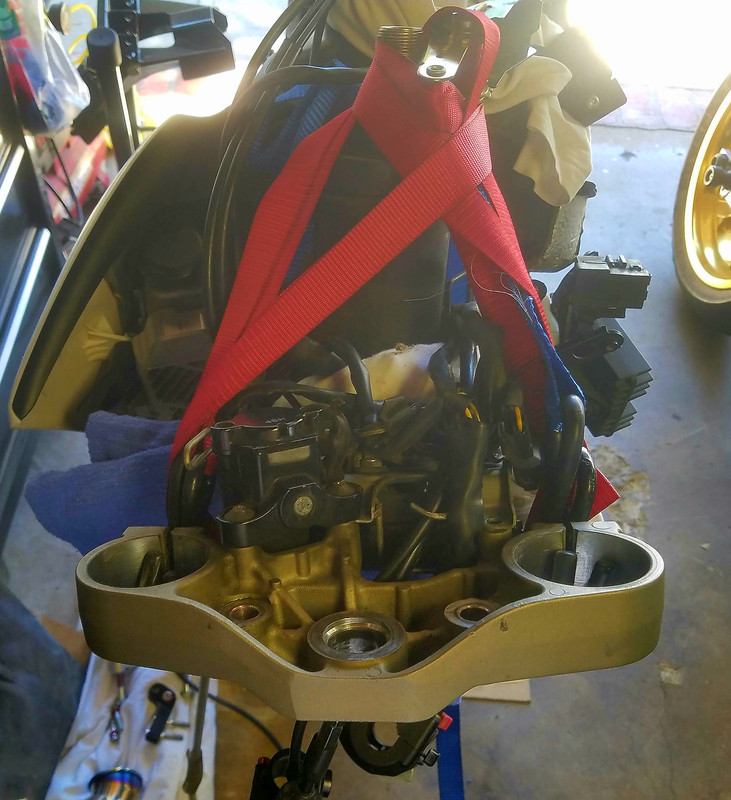 Centerpunched and started drilling the heads off.
Bolts were really locked. Can barely twist them at all, even with a huge vice grip.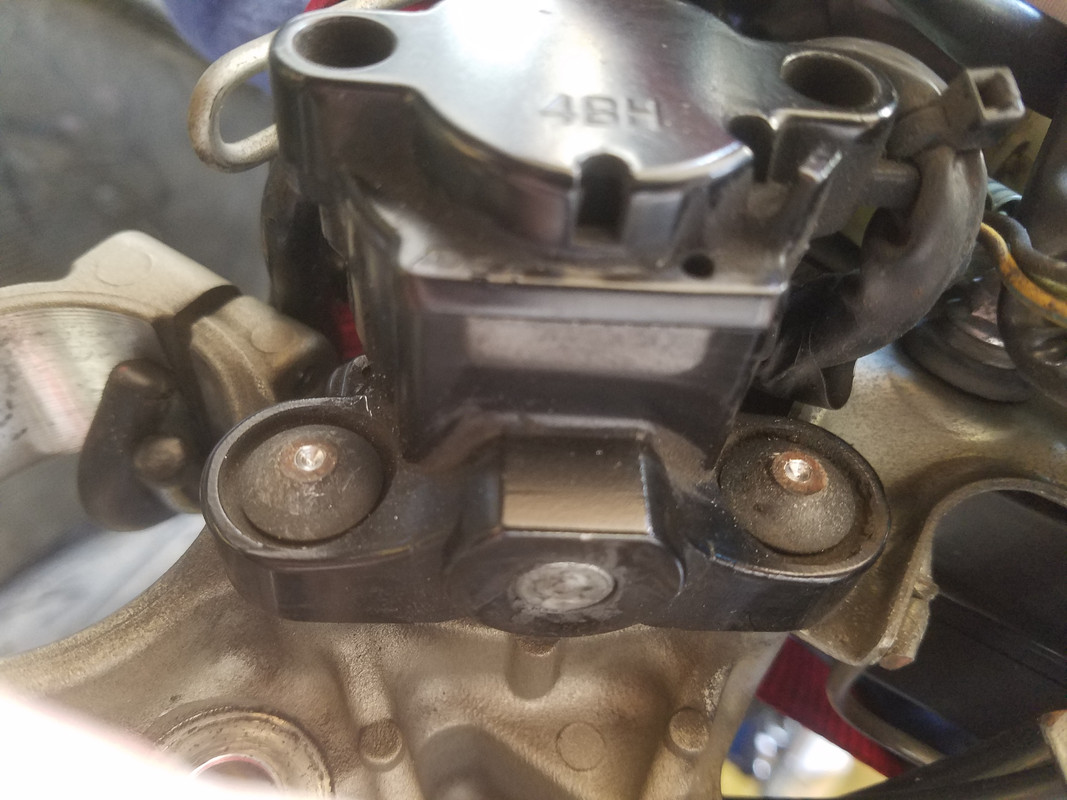 Normal hardware.