I knew it was too good to be true.
This is the OEM upper triple.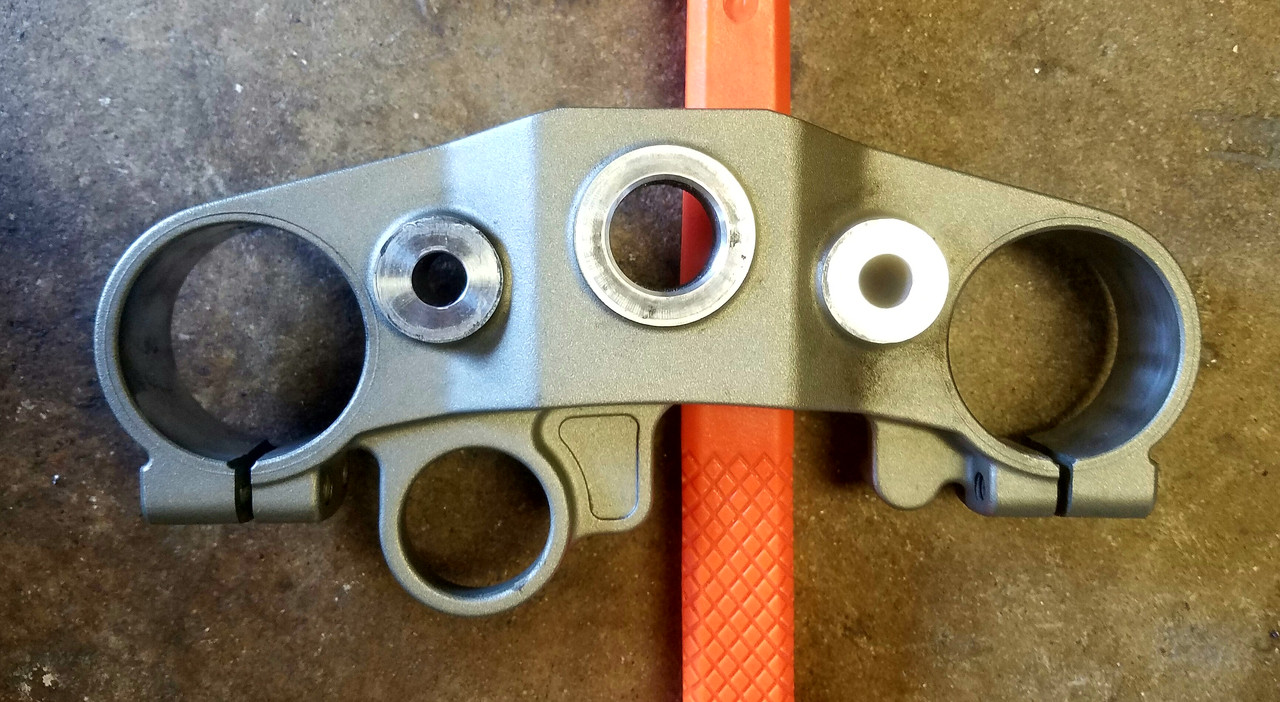 This is the photo I saw before buying the triples. Can't see the mounts for the handlebar clamps.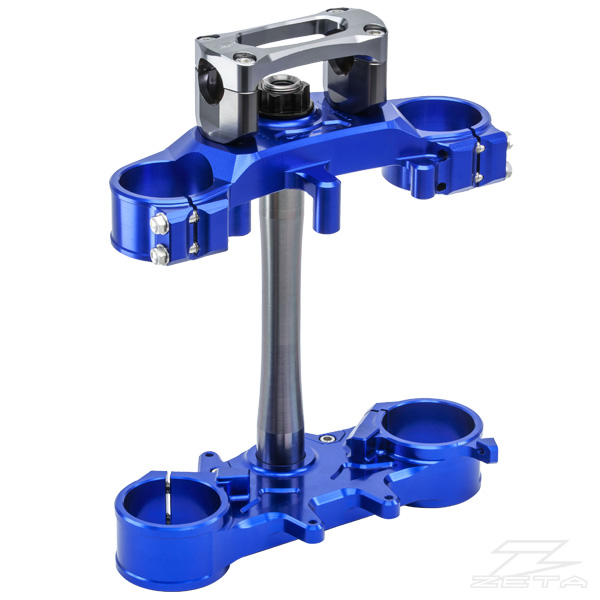 I (previously) posted a photo of the new triples, and you can see 4 holes for mounting the handlebar clamps. So, 2 mounting positions, no problem.
Didn't measure the hole centers.
Surprise. The new handlebar clamps and mounting holes are much narrower. The steering damper isn't going to fit.
Trying to design a fix, but may be too difficult with this upper triple.
Need to do something soon, so I can ride. And, I won't be riding without a steering damper.