Working on the skid plate, but have bad news.
The engineering on this (Flatland Racing) skid plate is SHIT.
There are two holes on each side to lighten the plate. If they would have moved the lower hole over about 3/4 inch - it would allow access to the engine mounting bolt. Instead, it's just a hole in the wrong place.
I thought for sure the 2 holes would be in alignment with the 2 bolts. But no. Fuck me.
So, I can either use the skid plate as is - which looks too "bolt-on" for my taste -- or, I can chop holes for the engine sliders, and have a big gap on the rear of the hole.
I'll be chopping holes.
I sharpened a 10mm rod and put it in position to mark the new hole center. It's way off from the center of the existing hole.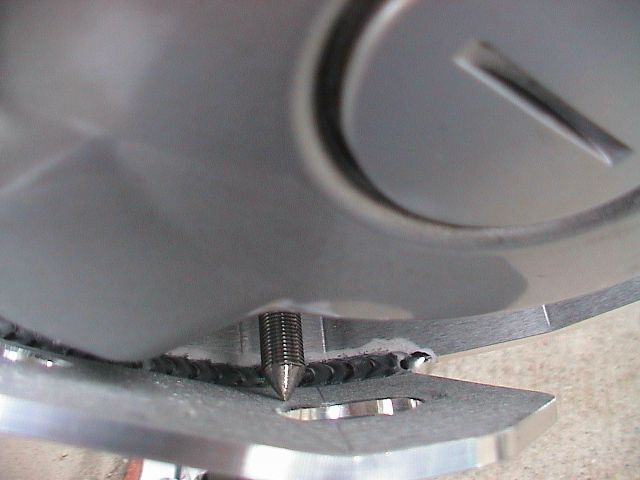 Will get back to this soon.