thanks, a cleaned up version of that one is probably about to go back on there. i got all the mechanical bugs worked out a week or two ago so i rushed into working on the body. the front went ok as you saw but the tail,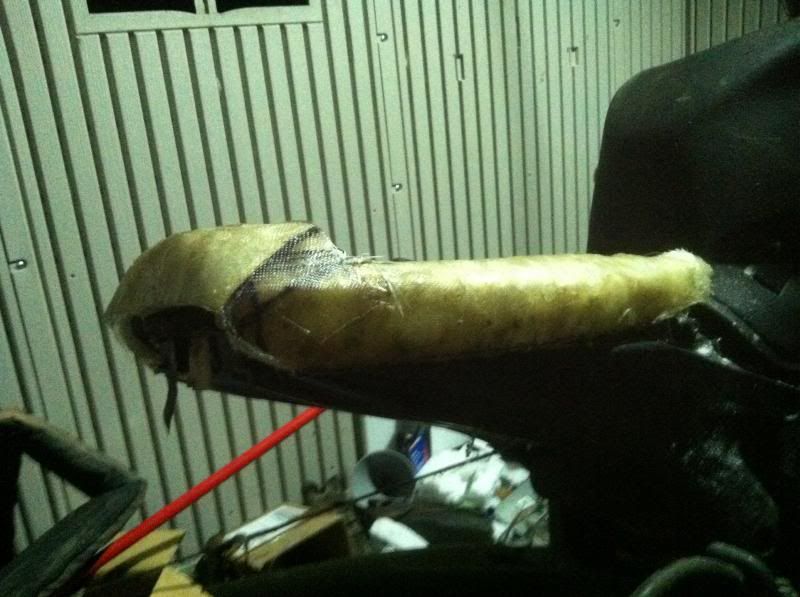 http://i93.photobucket.com/albums/l6...ds/image-1.jpg
my 2nd attempt at fiberglassing a foam mold, turned out horrible. for some reason i can never get it to cure right when i use foam. the one from the old pics was just fleece stretched over an eight inch box reinforced with fiber glass on the inside. i found the cheapest tail lights the had at the parts store and took off down the road.
as far as the headlight, i'm doing the opposite. my intake may be a little more busted up than yours, but i don't trust it to support the headlight by itself. and the two screws into the ferring stay aren't much help. im doin the opposite, leaving from the mirrors down on the upper and removing the air intake from the bottom. thinking im gonna put oval foglights in their place (part of the alien head idea, they'll be the eyes).