Well the punisher has never been one for looks. The new pipe mount works, just looks a little rough. I guess I will tweak it when I get motivated, but this is the first effort. Looks good from 10 feet!!!
I should not have notched it as much. Should have left more rear set to cover up the top of the mounting tab from the pipe.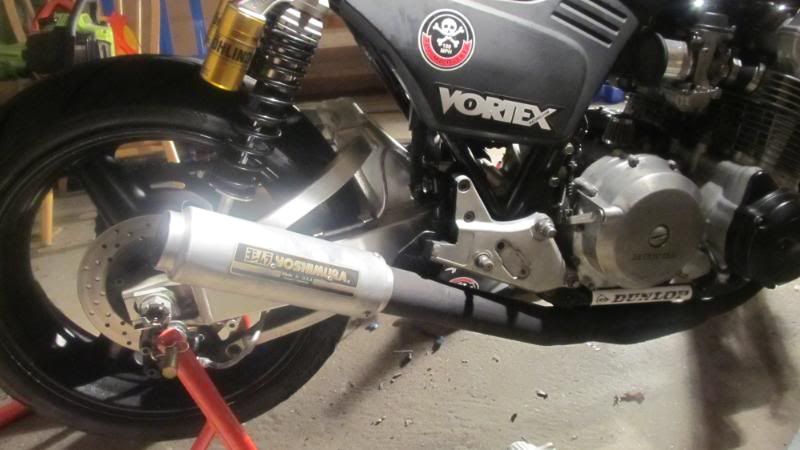 See, this one is about 10 feet, not bad!! :lol:
Gee, it sorta looked more promising before I made the mounting tab. Any suggestions?? I guess I can spend some quality time with the dremel and make the mounting tab "flow" a little better. Lokks like a cave man used a stone hammer to make it!!