The level of "bad ass" I am striving for.
I know its a mad kaw, but I have fallen in love with this monster!!!
Lookin at it, a few words come to mind, "clean", "simple", "basic", "muscle". Sorta what I have always tried to accomplish.
Examining these photos, I would have to go mono, back to clip ons, delete my side covers and move my battery and electrics and probably redesign the rear end of the frame. I am gonna start playing around in the garage over the next week and see what I come up with. Will post some pics for input.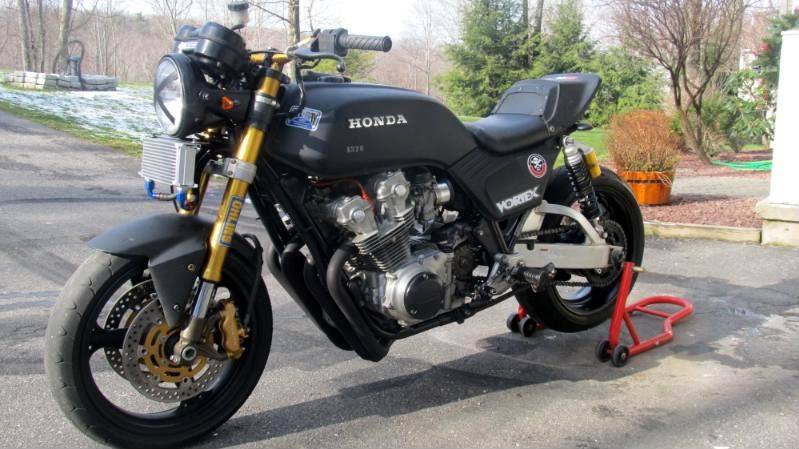 Take this side profile, delete the ohlins out back, delete the side covers and thin out the tail profile. I think potentail is there. Develop the classic "front heavy, light rear, stink bug, muscle bike concept".