Sooo... I believe that there is a "fighterer" deep down inside of me that has just been itching to get out. So, let me update you all on the build. Like I said I'm currently waiting on some key parts to at least get the bike up and running. Been surfing the different forums getting ideas and looking for good deals on parts. Was super excited because I had found a full Area P CF exhaust for $290 shipped, $500 system, sadly by the time I got home from work the guy had e-mailed me and said he decided to sell it to someone else... FML! Oh well, feeling a little bummed but when I got home I noticed I had 3 boxes delivered to me today. Feeling like a kid on Christmas, I ripped into em to see what Santa had delivered. Finally got my gear Scorpion EXO-400 helmet and SS mesh jacket, only $150 total from motorcyclesuperstore. Jackets a little big in the shoulders though, so probably going to return it for a M. Also got my rear stand and die grinder as well. Still waiting on SA spools and front stand so I can really DW. Now for the good part
Last week I had posted an add on craigslist to sell some of the random stuff I hadd stripped off my bike. Got a call from a guy who was trying to rebuild the same bike as mine. Same year, color, everything. He asks about the prices and never calls back. That was until today, he called me to ask if I knew anyone wanting to buy his bike. I told him I was interested, we haggled a little bit and VOILA... Picked up another bike for $450
Here's what I got: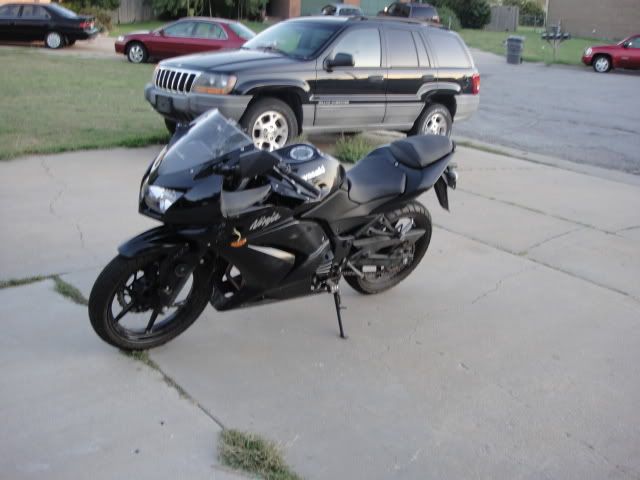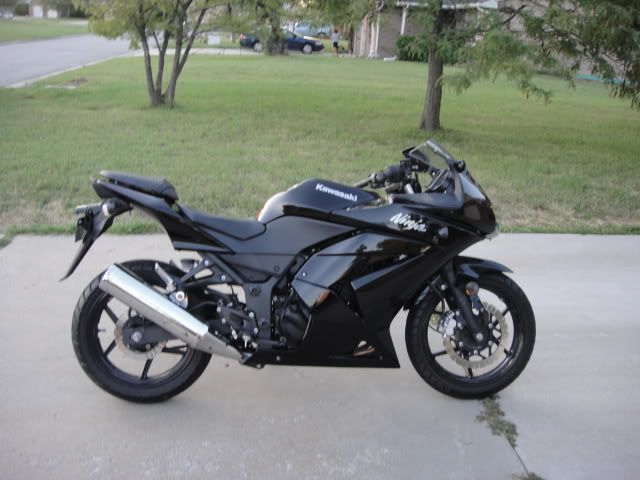 Rear ends all busted up
Gauges busted out and wires were cut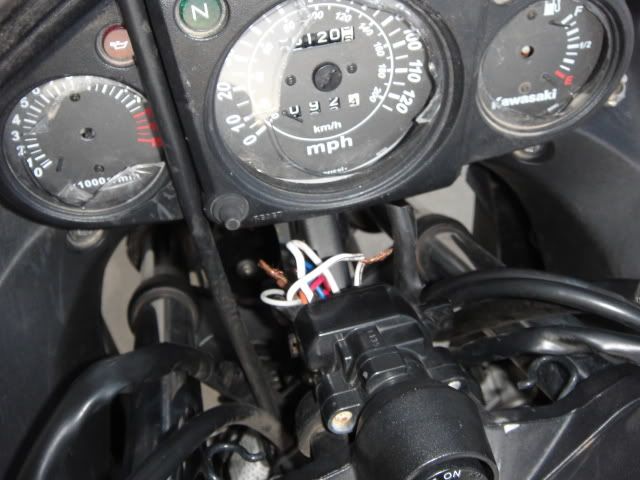 Front and rear tire in great condition along with triples, forks, brakes, etc...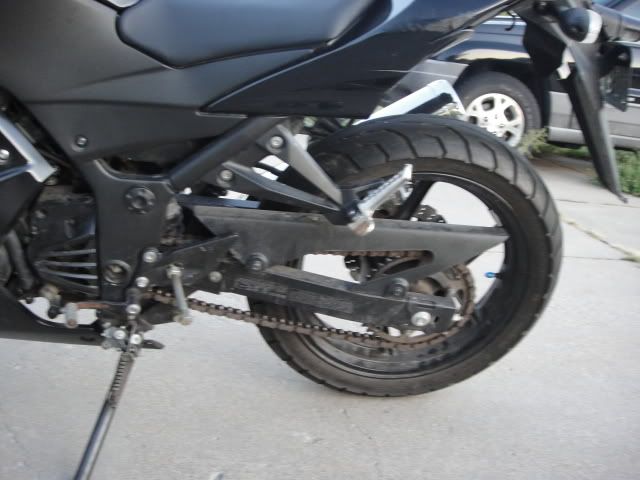 Tank and mirrors beat to h3ll...
lastly, the non squid version of me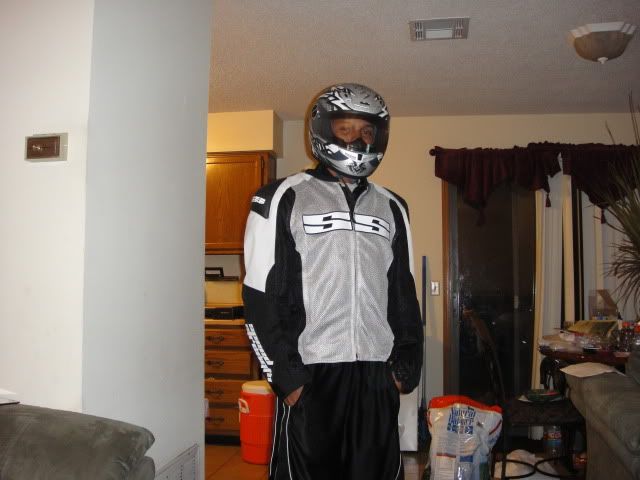 So, from what I got from the guy... The bike somehow got in the middle of a relationship "dispute" which ended up in some good ole' hammer therapy. Cosmetically, not that great but I got alot of good parts I can use/sell out of it. I also now have a second project bike, even though the first is no where near complete. Thought about possibly turning it into a track bike. Here's the downside though, engine will not idle. It's took awhile cold, but I eventually got it to fire up but it would die if almost constant throttle wasn't applied. Took it for a ride around the block, partly b/c i missed riding so much, and noticed that it wasn't responding properly to the throttle. For instance, i'd be WOT and it'd be pulling like i was 1/4 to 1/2 throttle. Then all of the sudden it be like the engine cleared up and acceleration would match throttle. Not sure exactly what that is, but maybe the carbs need to be tuned?
Anyway, more work coming soon...