ok so those pics didn't post did they.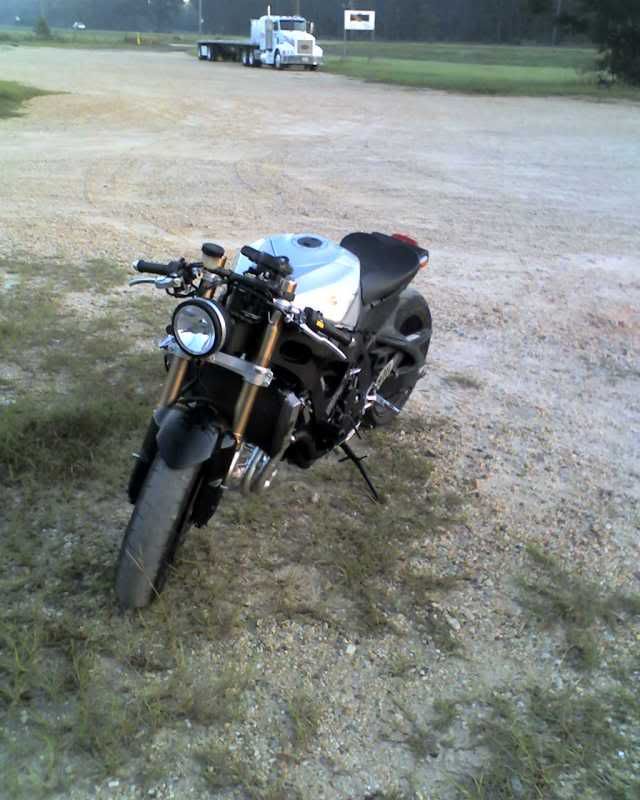 it funny that you say that, im doing the same to upper and making an alien head out of it... i'll just have to show you when I'm done, because I've got to add a little bit to the bottom where the air intake would be. here's a pic of my latest attempt at it.
sadly these are the only build pics that I have. I literally started from scratch with this body work. I zero knowledge about fiberglass until this project. Progress has always been slow and I never have gotten a finished product that I was satisfied with so I never took time to stop and take anymore and update my old build thread. I ripped it back apart right before I got deployed to Iraq in '09, and it sat untouched for quite some time. I pulled it out a few months back,
and spent about 3 months cleaning and tuning it up. my fuel system and tank was stopped up all the way to the throttle body. I've got her running tho and have started making new attempts at the body work. Still going a bit slower than I like but its getting there. I'm gonna take the time to open up a new build thread soon if you want to check it out.