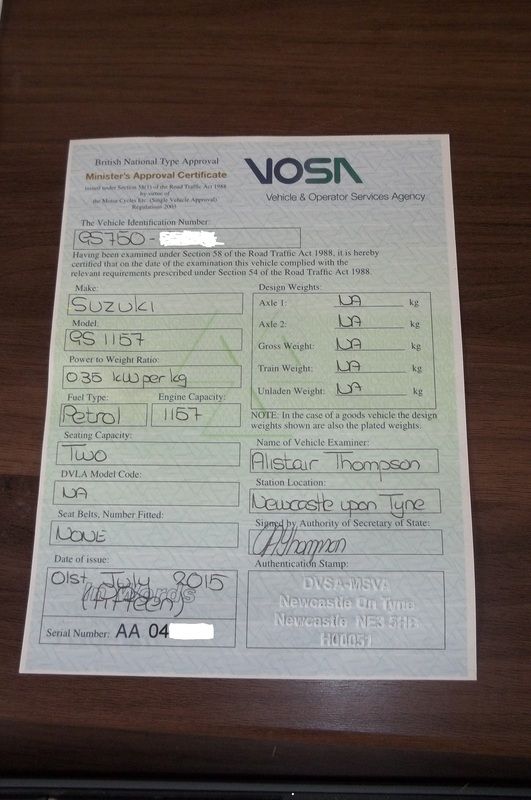 bike went straight through the test with no problems, noise test was 97.5Db, limit is 99Db
emissions, the one that i was dreading, as i had no idea what it was running like was .5, limit was 4.6, Alister (tester) said he had never had to fail a motorcycle for emmisions!!!
He said he wished all the vehicles brought in for test were built half as well as mine!
Guy was a real gent, not your usual jobsworth that you get working for government agency's, had a good chat with him, realy cant see why people are put off the MSVA test, really wasnt as bad as had been made out to be!
he said that he could usually spot the ones that were going to fail by first impressions on seeing the bike.
said that at the moment most of the Chinese import bikes were failing there first MOT at the three year point (initial MOT)
also pointed out that at the moment DVLA are issuing registration plates in line with the engines age, not the frame on builds like mine, said that they are only giving out "Q" plates reluctantly.
so i am going to write a covering letter to DVLA pointing out the aging cert from Suzuki on the frame and ask if they will take it into consideration and issue me a 1977 plate