Cheers for that scottie, had an idea that it was dirt in the float needles, so today took the carbs off and stripped them down to clean them.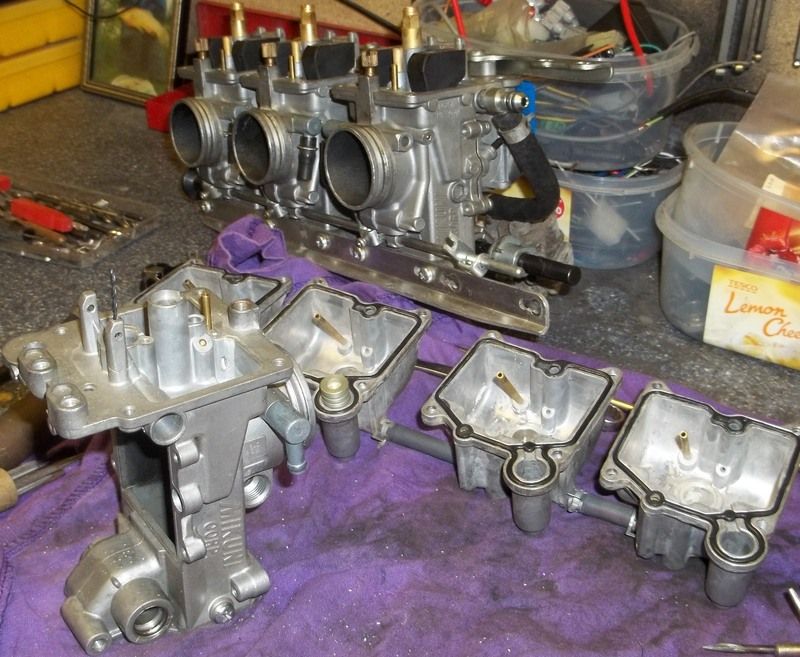 all was good till i went to drift the axis pin out for number 1 carb!! didnt use any real force at all, but the float holding leg snapped off
so it was now a case of thinking of something or some way to get it repaired, i made a decision to drill it and pin it in place.
super glued it together to hold it in place whilst i got to work with the drill.
got it now so it sits where it should, fairly strong with the drill as a peg, so tomorrow i will araldite it in place with a pin through the centre,
Just got to keep my fingers crossed and hope it works out as strong as i think it will