I don't know why I bother with project goals anymore. I just blow right through them.
Always, more progress! I had wanted to get the frontend on the bike, but in looking at the lower triple clamp over the past few years the 'new' paint I'd put on had chipped and bubbled in areas. There was no way I was going to put that on with the powder looking so good. It would have stood out like a sore thumb.
So instead, today I focused on getting the tank, fairings, and triple painted up.
I'm going with a dark grey instead of the white. Grey/black is more my speed. I started with etching primer, followed by a good wet sand with 400 grit and then Krylon MAXX Deep Grey paint: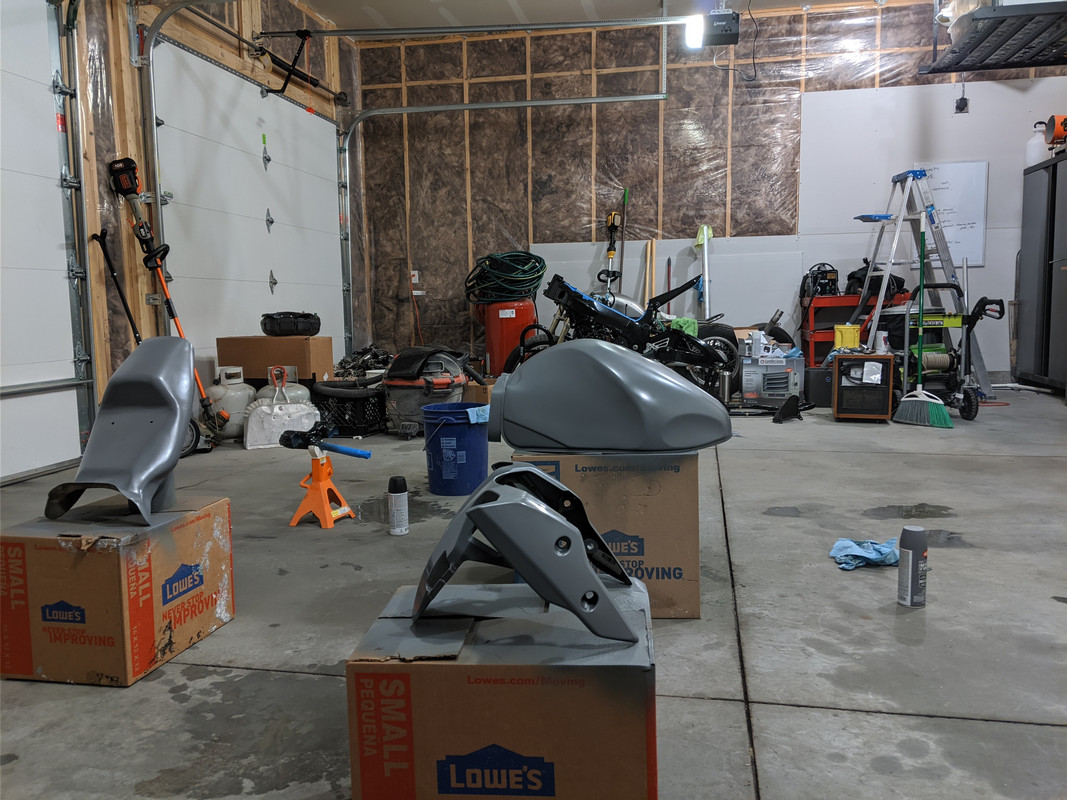 For those of you reading back to last year, I got some fuel on my 'newly' painted frame which screwed up the finish. Krylon wouldn't stand up to fuel or much other abuse at all alone. Most rattle-can clear coat that you find at your local auto store isn't going to do the job either.
Enter Spray Max 2X. This rattle can clear includes a catalyst to harden it, and is basically the same as the stuff you'd shoot through a gun. This should stand up to abuse far better. At $20 a can it's not cheap, but it is FAR more convenient than me pulling out my HVLP gun.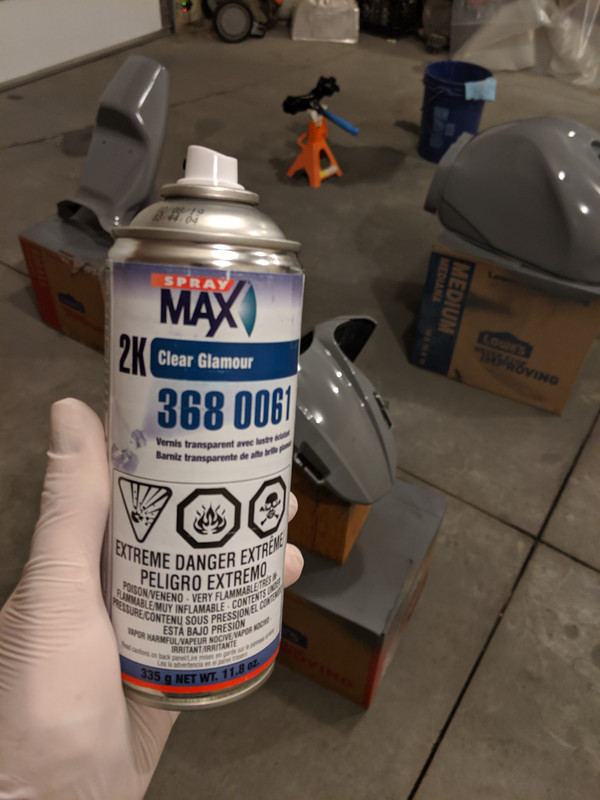 I was concerned about the clear reacting with the Krylon, but didn't experience any issues. I let the paint dry about 30 minutes before going in with the clear.
The result is this: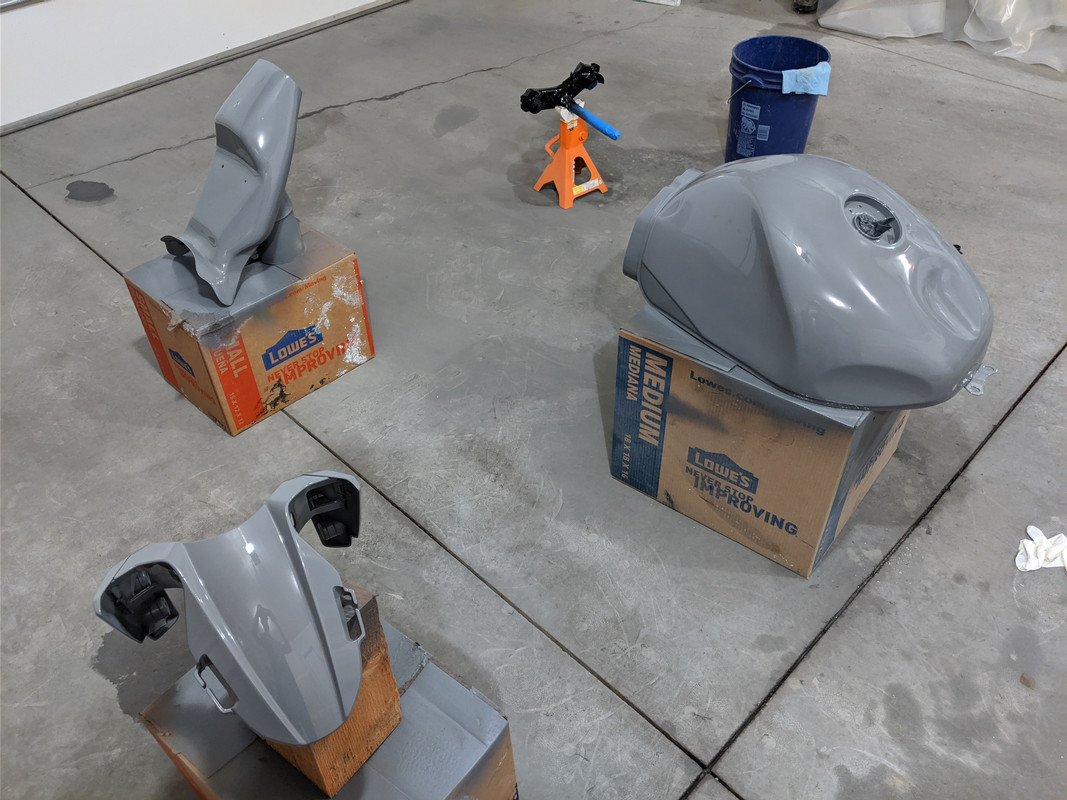 One minor run in the tank, but otherwise it looks pretty good. My body work on the tank wasn't perfect, but for a daily rider it's more than passable.
I'm hoping I can FINALLY slap on the front-end tomorrow now; at least for preliminary fitting. It will need to come off again... I bought new aluminum tube for the sleeves. We're going to do them right this time.
Until next time.