First things first, I had my second son at the end of January and I've been spending a lot of sleepless evenings with him lately. Fortunately he's finally starting to get into a regular schedule and so I've been able to start working on this in the evenings again.
I've buttoned up the 'engine bay'. This is more-or-less the final configuration of things. I had a devil of a time clearancing for the fuel pump at the bottom of the tank. I was able to drop the battery enough to get it to clear and moved some of the wiring around: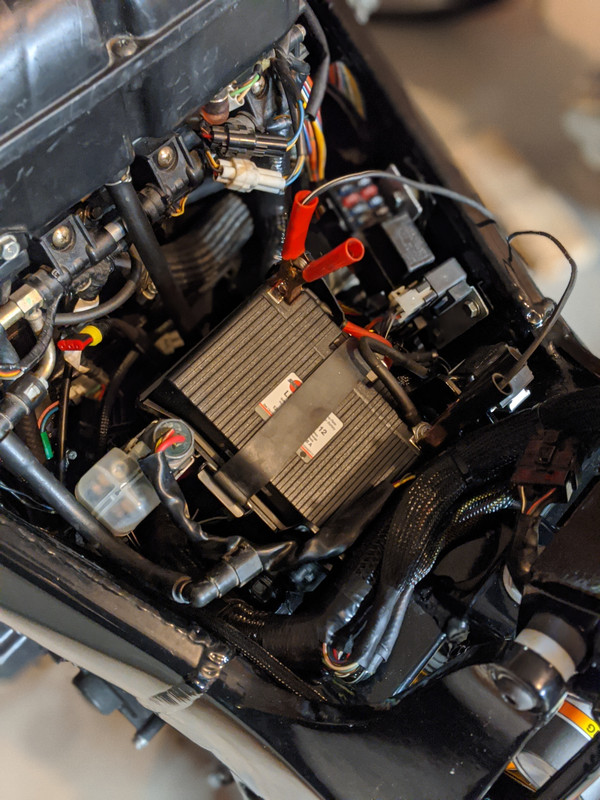 Also, the replacement throttle cables that I'd gotten had a ton of play. I actually got a thread extender and grooved it. I then cut off the end of the old stock throttle cable threaded channel and joined it all together. This gave me enough distance to dial the throttle which now feels great: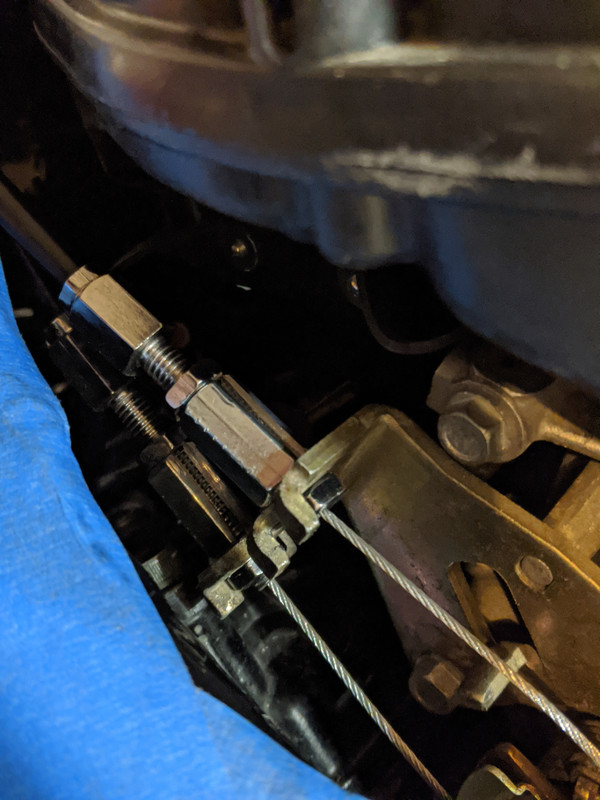 I've added the U-channel strip around the tank as well. I actually really like this. It gives it a much more finished look, and closes the gap between the tank and frame about another 1/4" or so.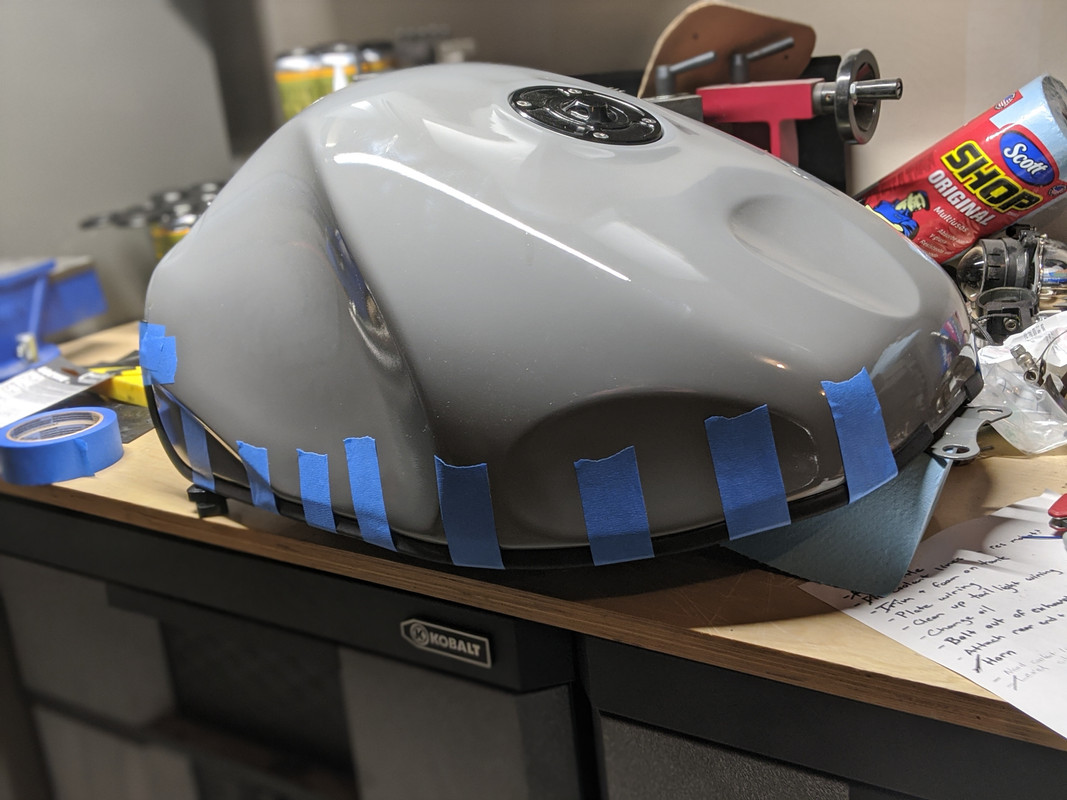 This evening's project was to FINALLY get a seat pan on this thing. So I've rigged up an interesting solution. I want my seat pan mounts to hold my tail in place. I got steel spacers which mount via bolts through the seat pan directly to the subframe. I've added large rubber bushings which stand the tail off of the mounting points. The seat pan itself sits on rubber washers as well.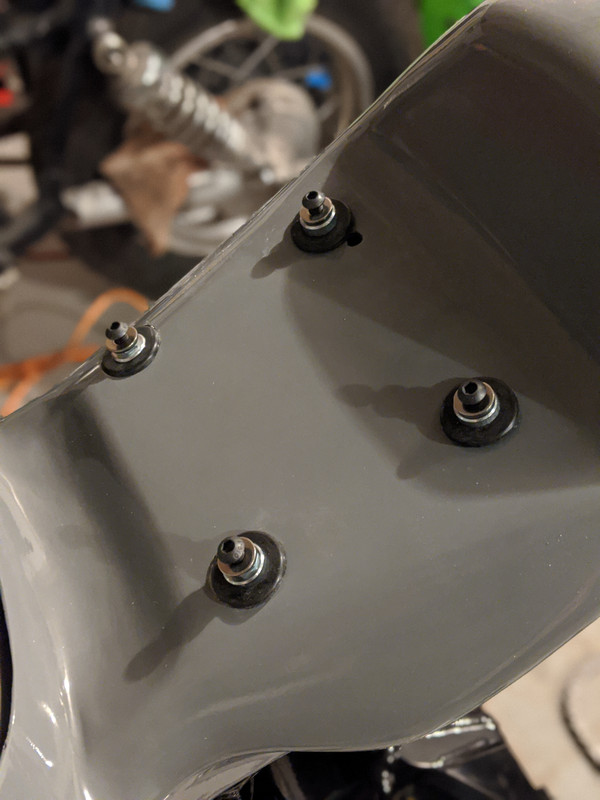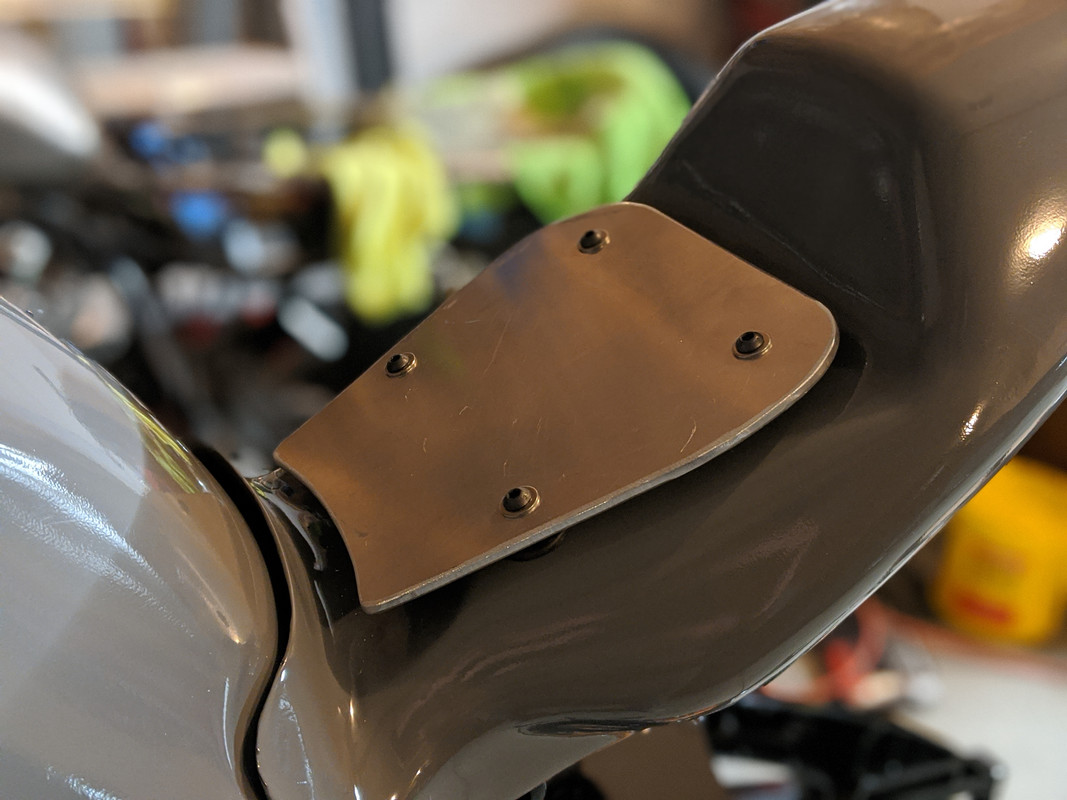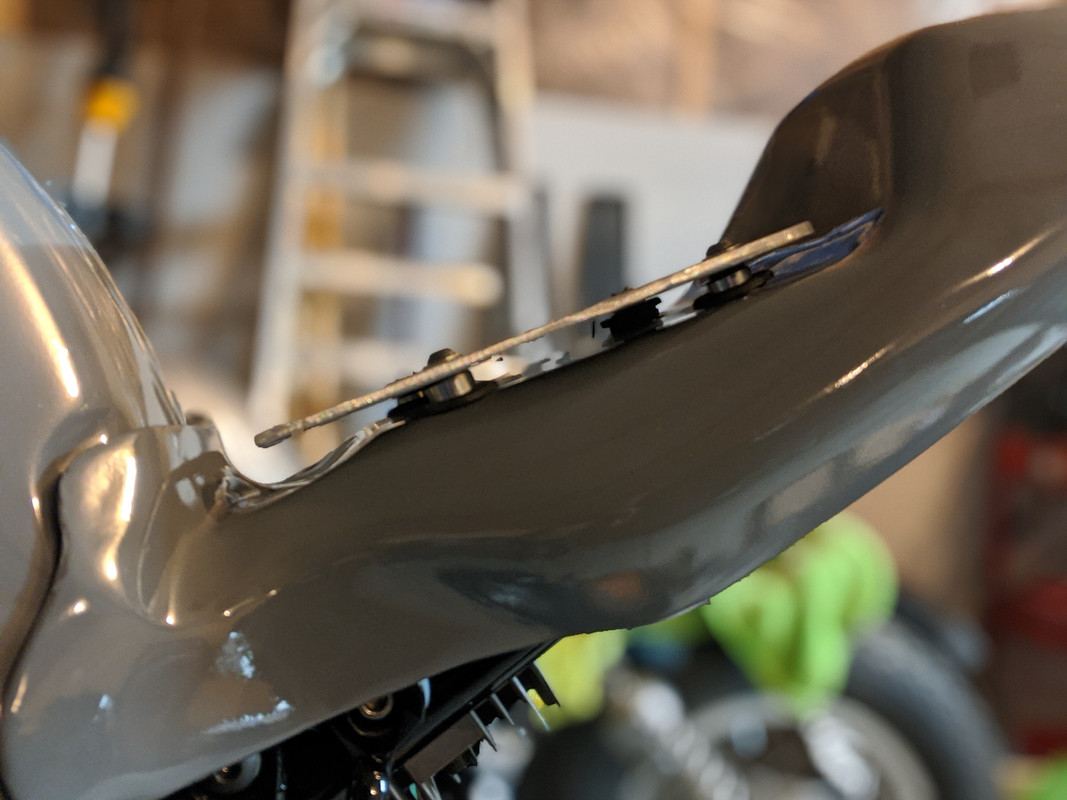 Don't worry, I won't be sitting directly on the metal. I've got some race seat foam, which I don't expect will be too comfy, but is far better than nothing. Per usual I will be painting the pan as well.
I did manage to get the forward controls put on, and the front brakes installed. I added a new mount for the brake reservoir, and created a mount for my other brake res turned coolant overflow. So here is basically how she's sitting today: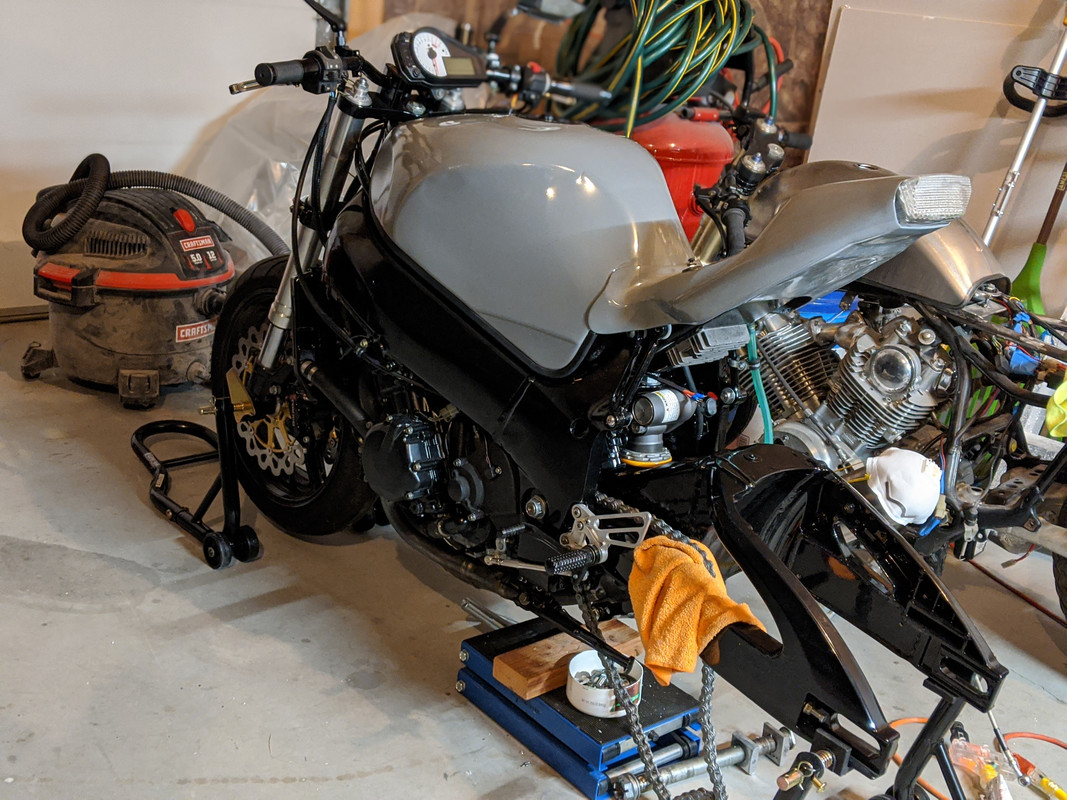 I few things on the horizon. I purchased a set of Bridgestone Battalax S21 tires for it. The current set is in good shape, but it's old and I'm concerned that they aren't terribly safe. I still need to add my plate, figure out my keyless ignition (it's on a switch right now for bench testing), and settle on a goddamn headlight. Believe it or not, I've been thinking the Monster headlight isn't going to cut it. It's just not a very interesting headlight... I've been looking at the 2018 Honda Grom headlight.
Some bad news. I bumped into my tank when it was off the bike and knocked it off it's stand
. That move earned me a bunch of scrapes and a small dent. Fortunately I still have some grey paint. I ordered more clear, so I'm going to need to scuff it back down and get that fixed.
I'm hoping to get the bike started again next weekend. I may throw the old tires on and try to take it around the block.