Anyone else enjoy the byte cage? Here's a small write up of a simulator rig I am working on.
I wanted to move away from desktop racing and closer to the cockpit racing, without shelling out hundreds of dollars and then not fitting into it.
So, here is attempt 1 at getting everything positioned correctly and figuring out which ergonomics I prefer.
Cable management started fairly nicely.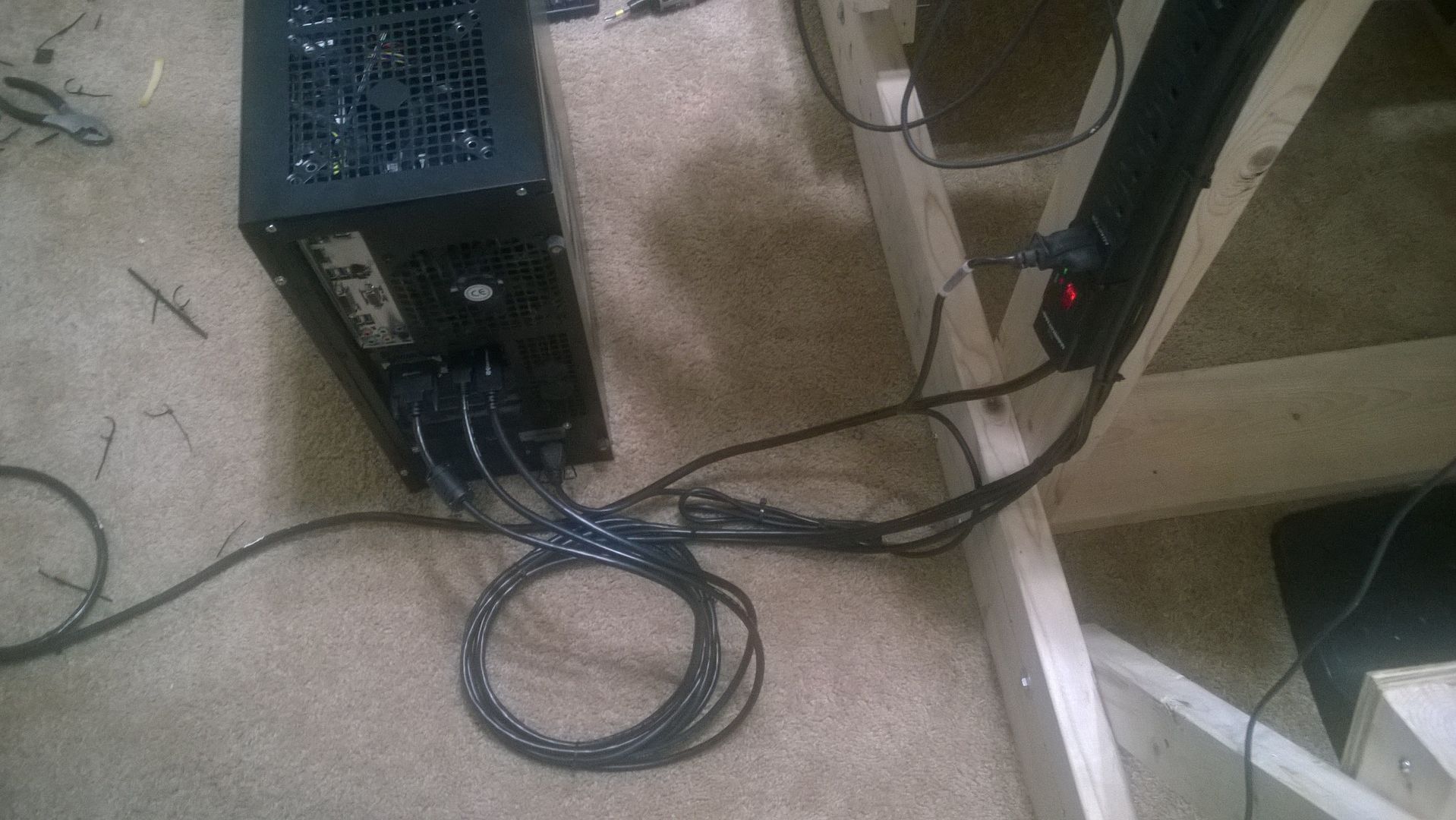 Then the USBs started getting plugged in.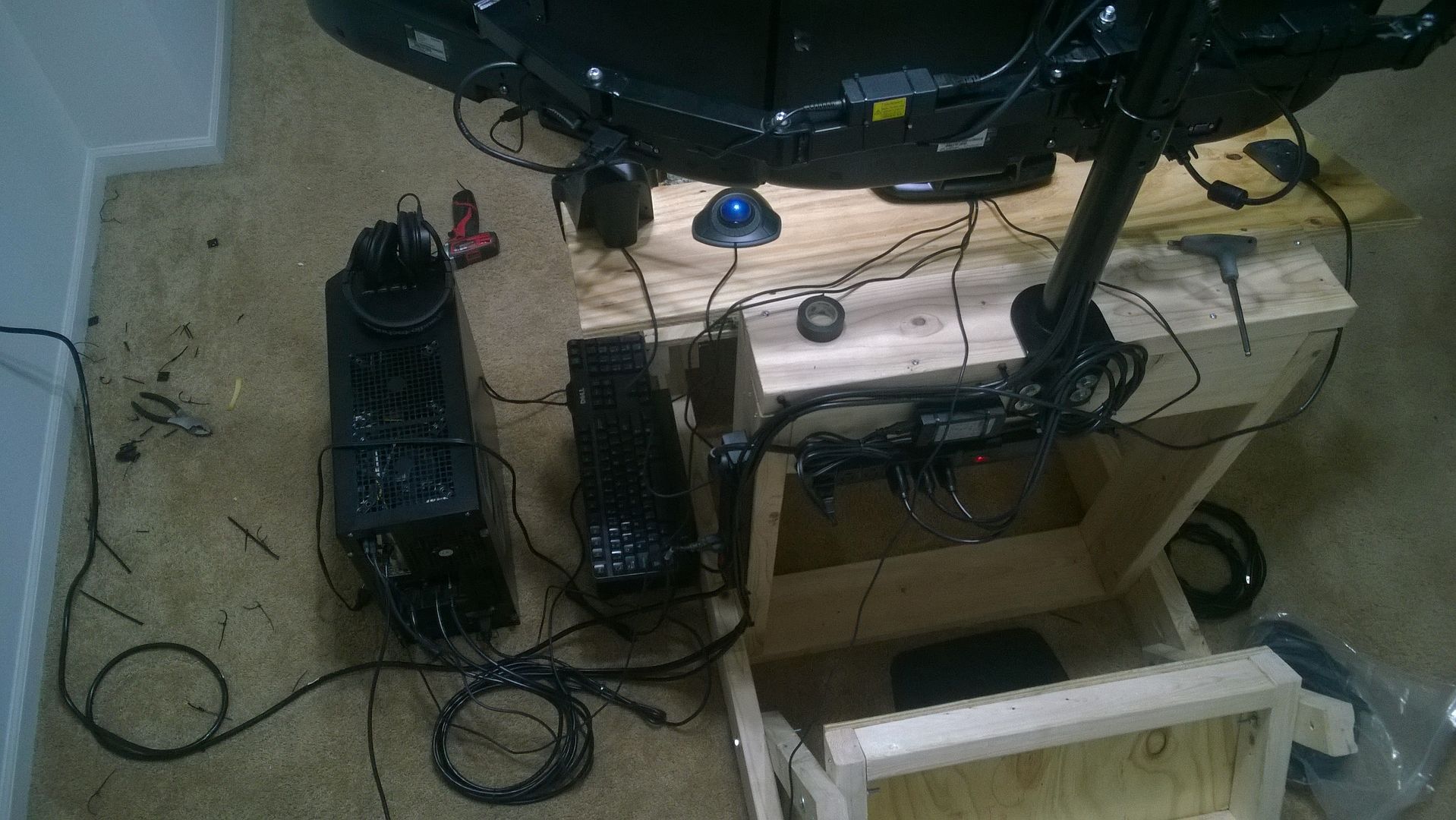 Then audio cables...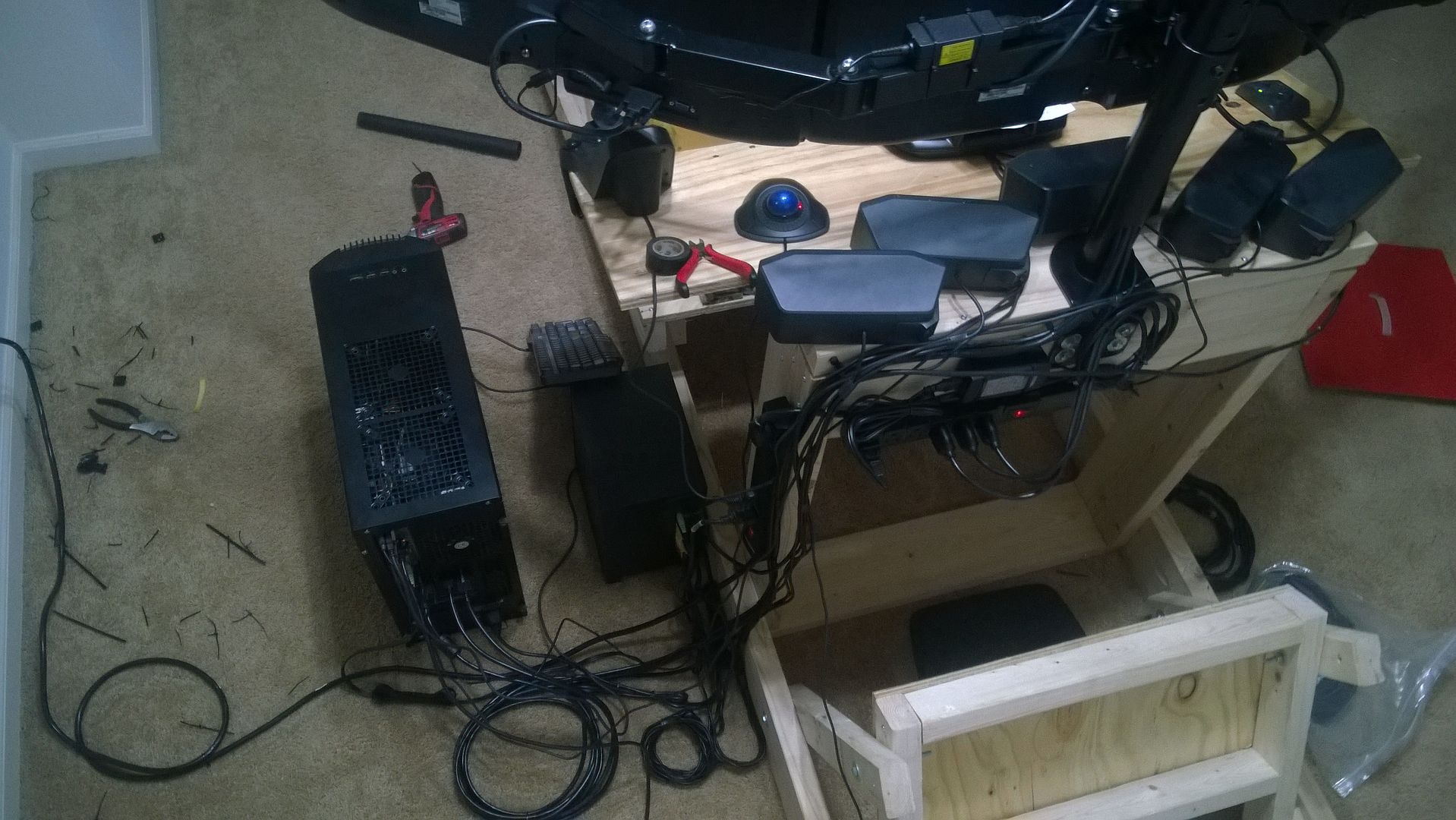 Then the pedals were mounted to the supports.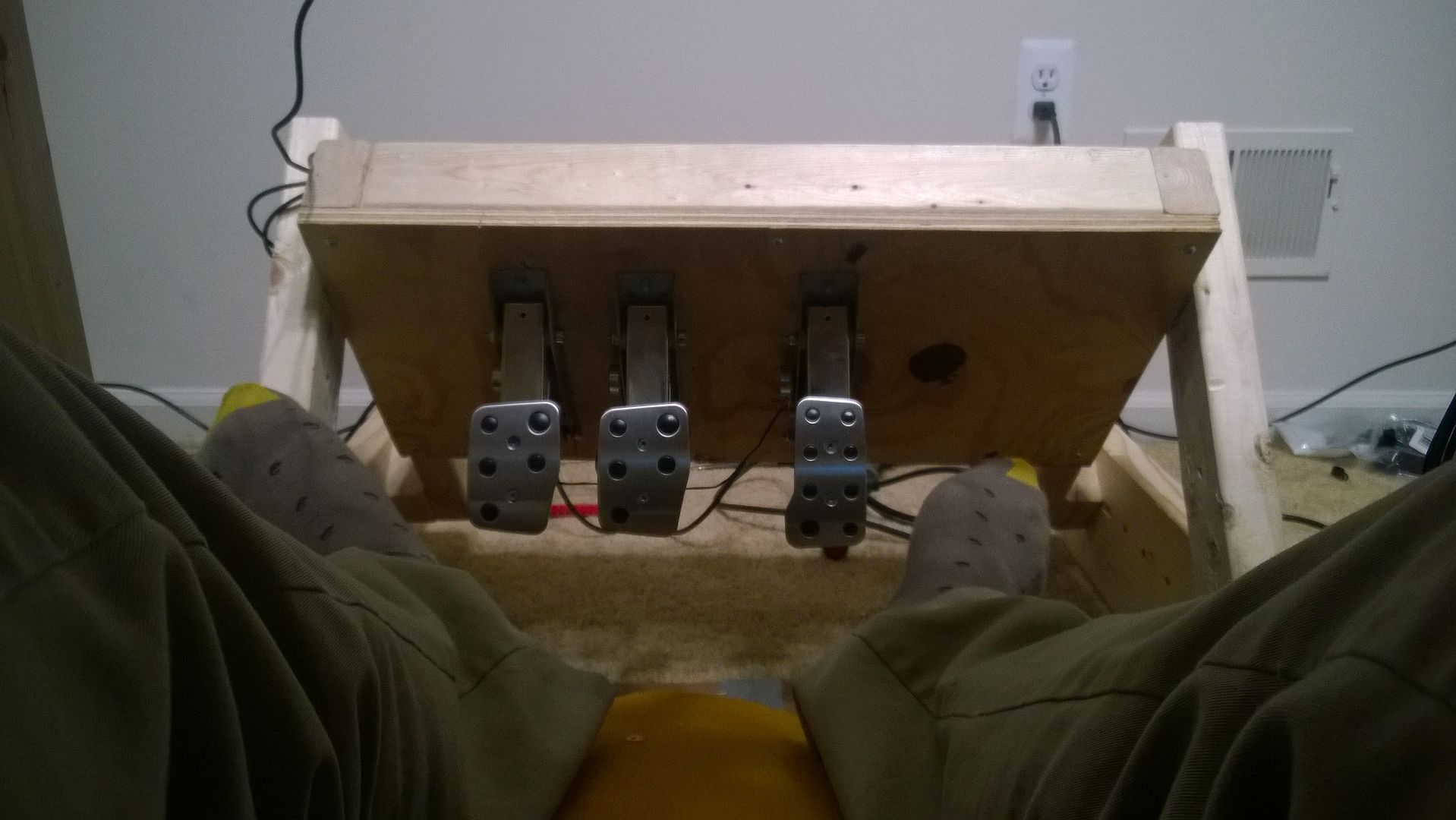 The only fixed item is the monitor support. Everything else has a set of 6 bolts locating it fore/aft and angle. I didn't quite get the bolt holes perfect, so I have to tap them in with a small plastic mallet.
The sound system will be mounted in true surround eventually and the computer / accessories are going to have a small table built to lift them off of the ground.
I use a keyboard in my lap as I don't have room or the ability to leave a keyboard on the little table, but I find it a bit more comfortable to type this way.
Any suggestions would be greatly appreciated and may go into the pre-prototype which will be more compact and faster to adjust in less ways. The final prototype will be welded tubes and incorporate all of the prior design fixes from my screw ups.
Build Process:
I started with a simple set of 2x3s cut to length and added a few holes for adjustment.
Bolted them to base.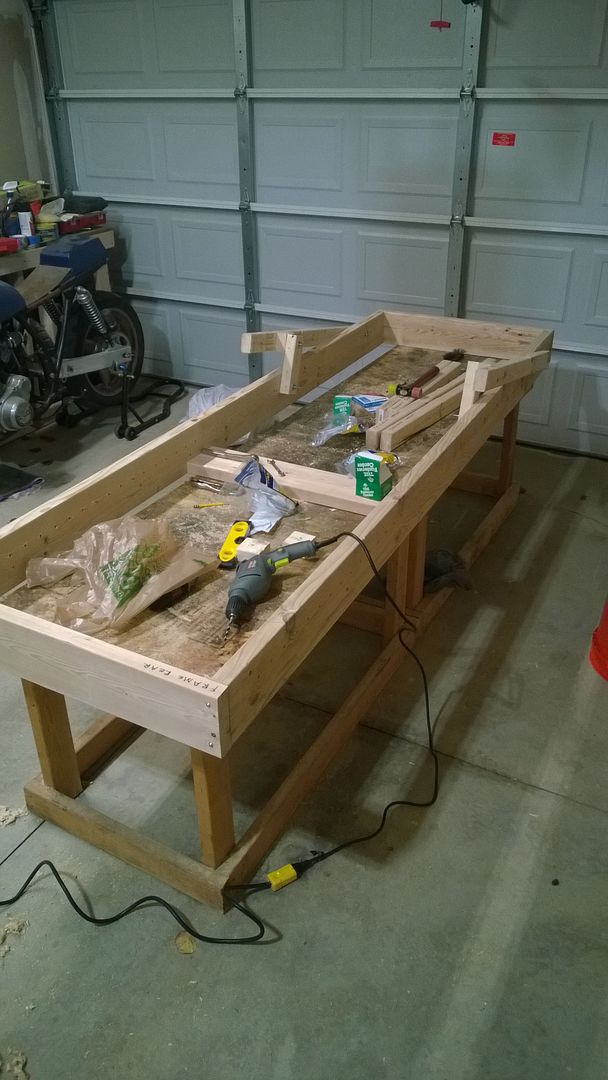 Seat assembly before padding.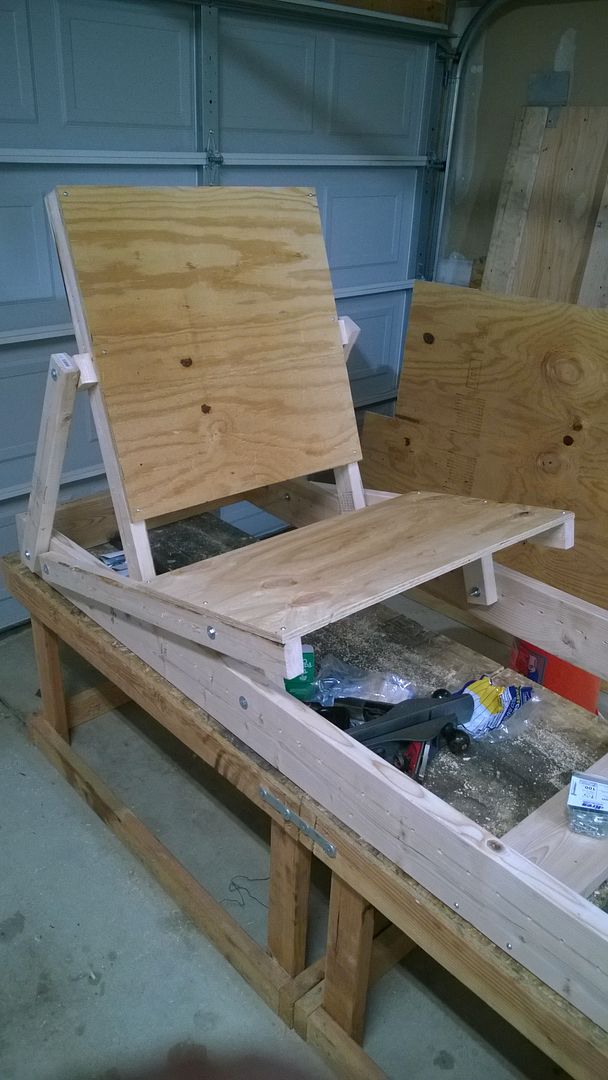 I used some carpet padding to go under an old memory foam mattress topper. Later, I added a yoga mat between the carpet padding and mattress topper.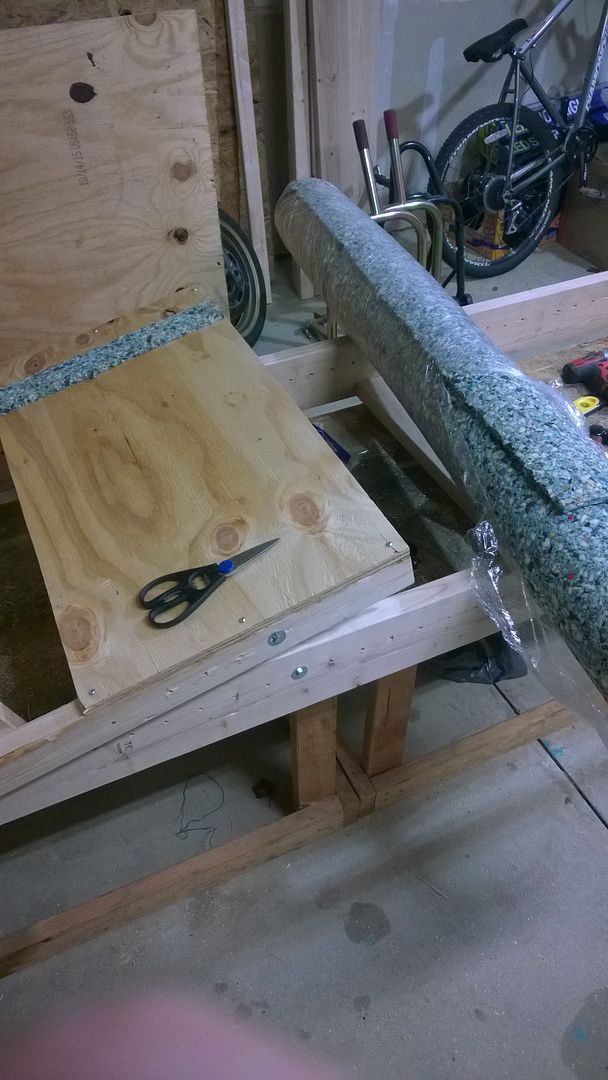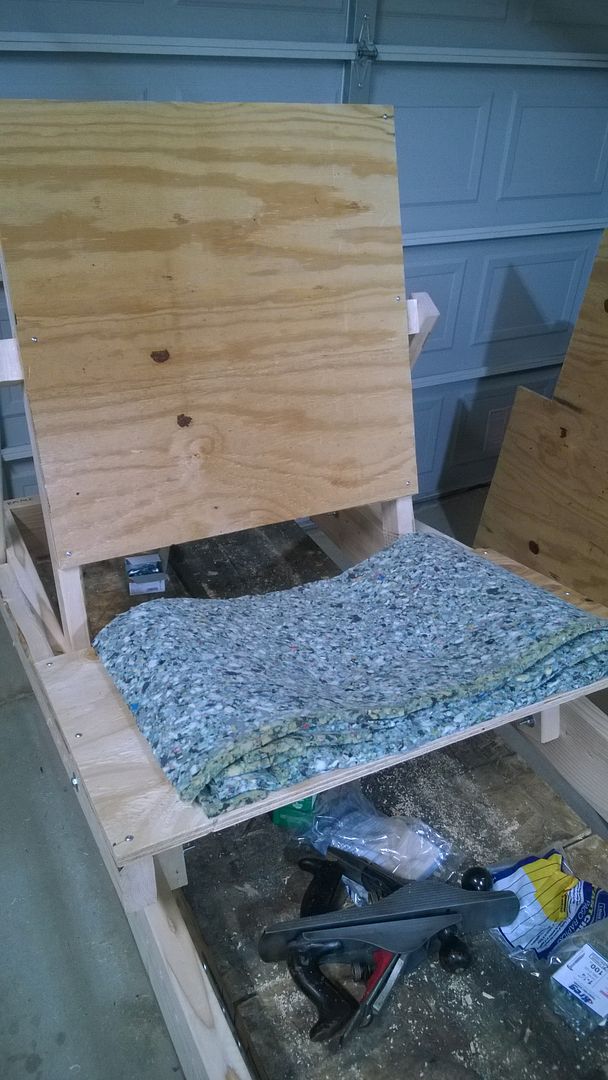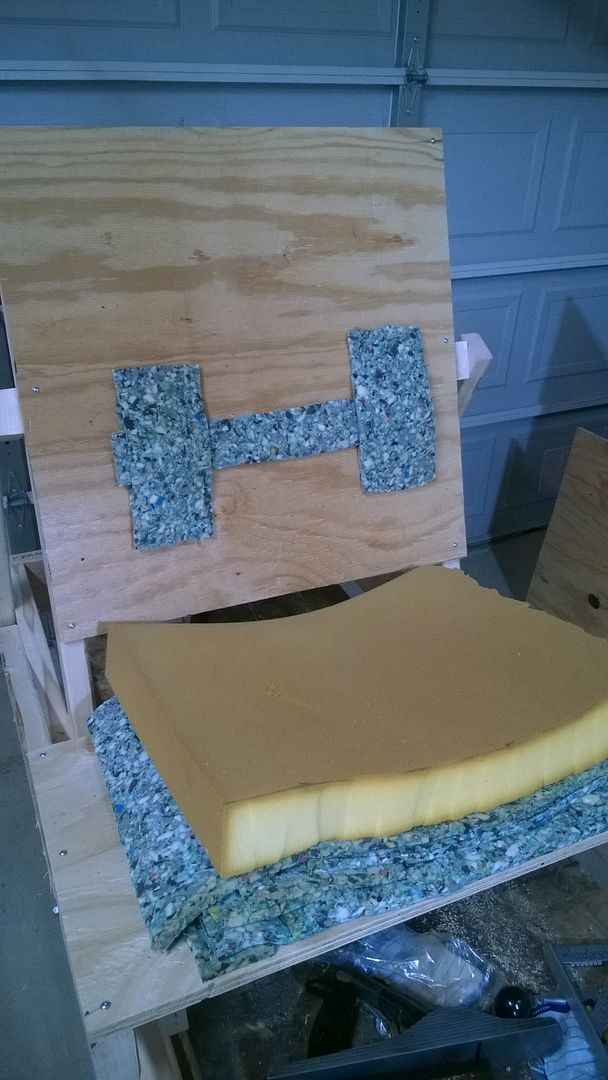 I ended up removing the lumbar support section as it was arcing my back too much. Once removed, my back was straightening too much, so I added a section of cardboard to thicken up the lower section a little. Need to make that modification a little more permanent.
The pedal supports.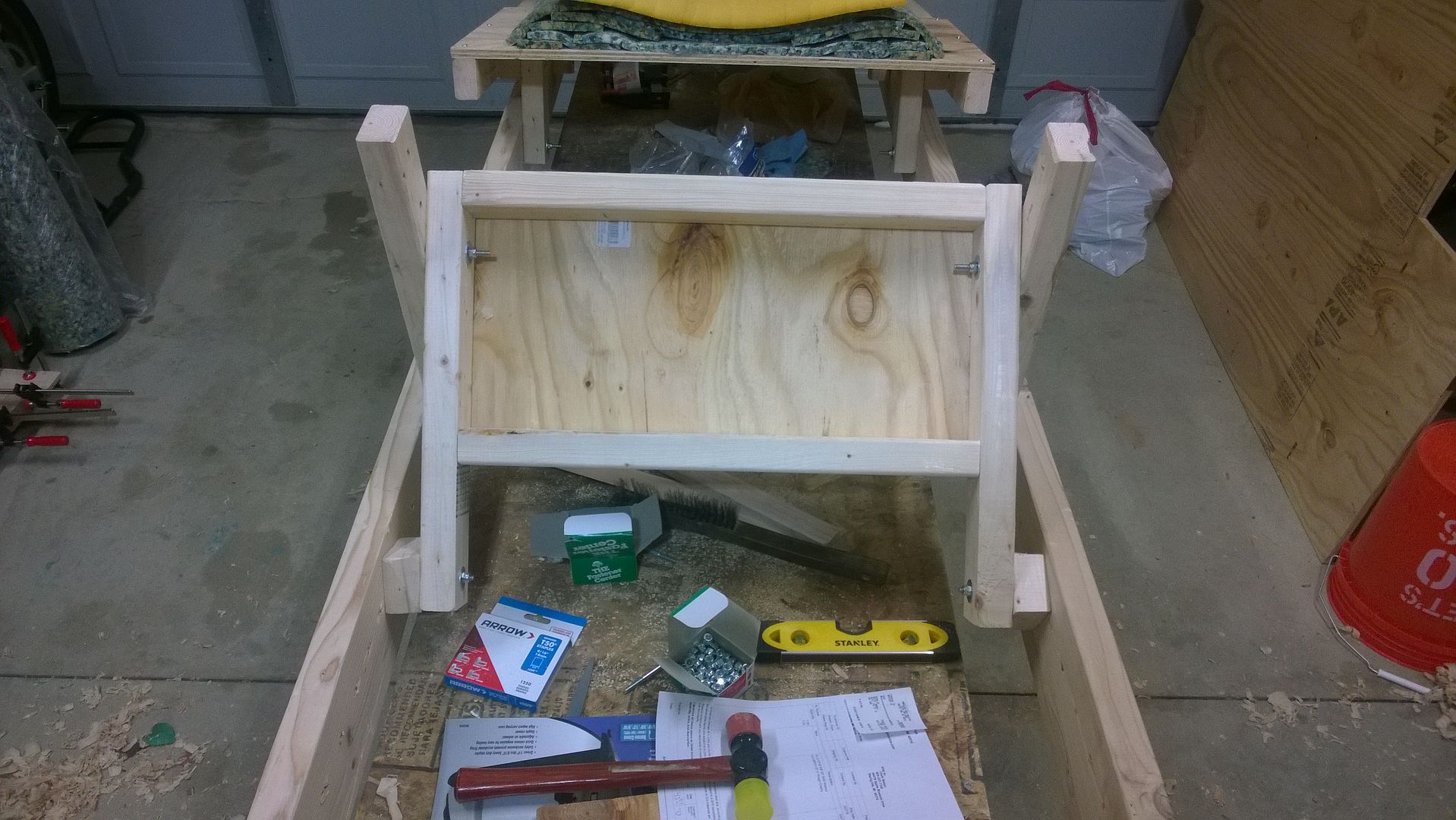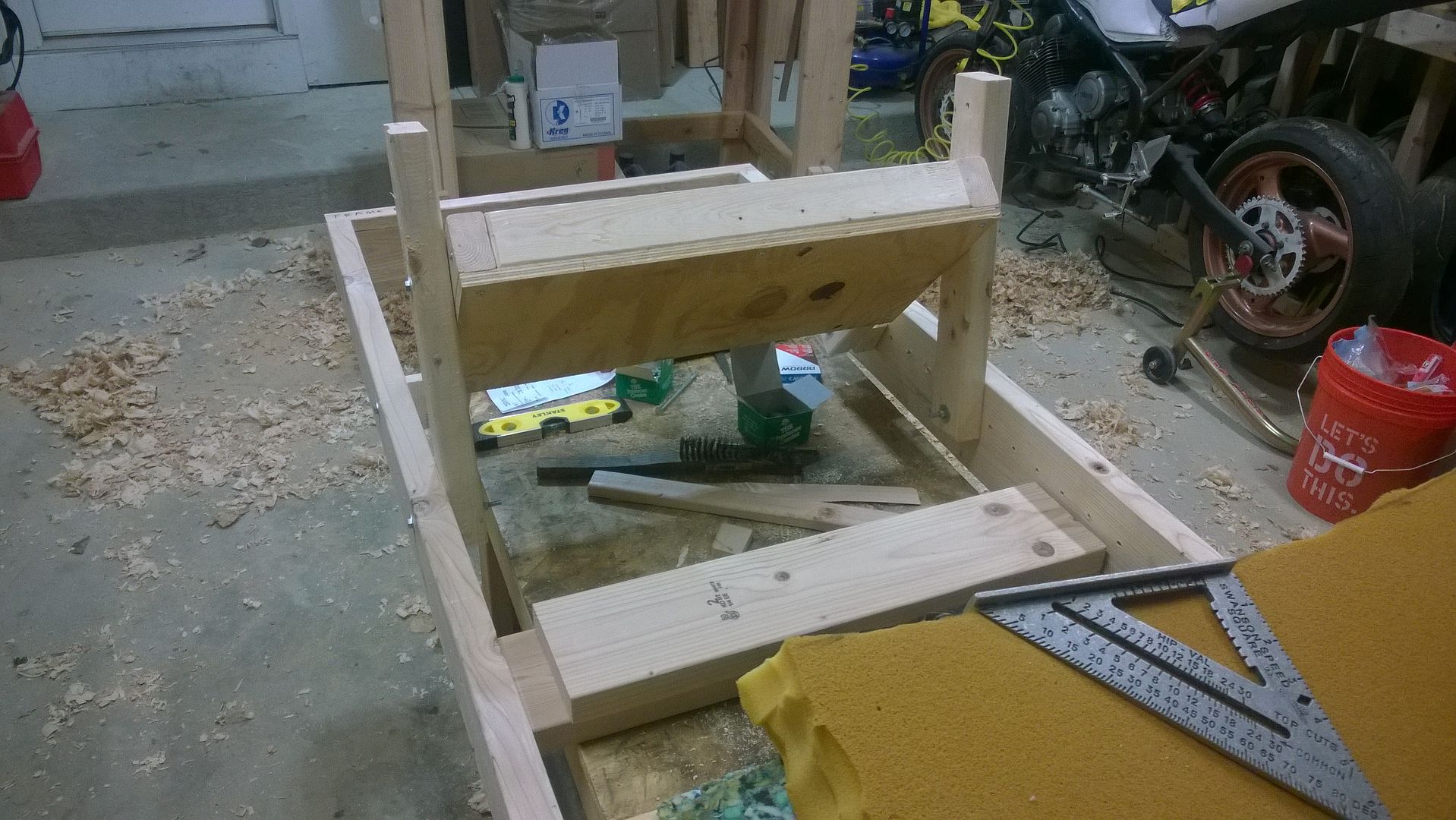 I wanted to hang the pedals upside down as well as give them a very stiff support.
I haven't felt any flex since mounting them to the support, but I am still trying to get the pedal angle down as it caused my right leg to go numb for a minute in the middle of an hour long race.
Monitor support.
I made it a bit too tall, so I will have to make the next one a bit shorter. The monitors are mounted in their lowest position and it is just about perfect. (I would rather have them mounted higher on the pole though.)
The table is tilted at a 15 degree angle and I find the steering wheel position very comfortable, so I brought it inside.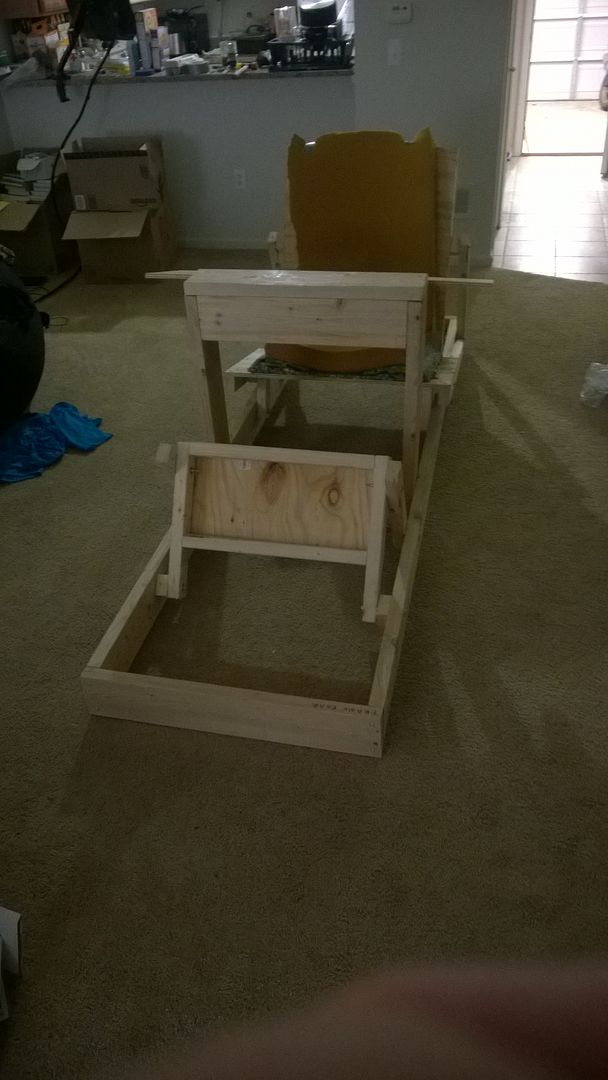 Tested it on my old computer.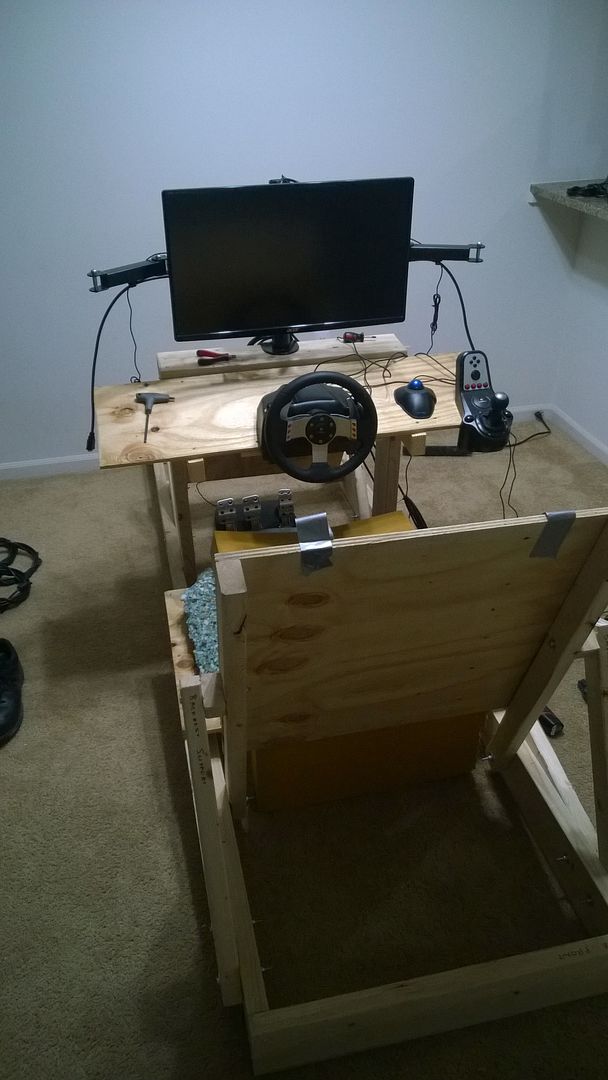 Then moved my spare computer to my kitchen bar counter.