It has been a while with no update so here's the latest.
I bought some 80/90/17 and 80/90/14 IRC nr77 scooter tires for it and it handles much better. The front tire is the same as stock but the rear is significantly smaller. The change in diameter kills top speed but makes wheelies even easier so fun FUN!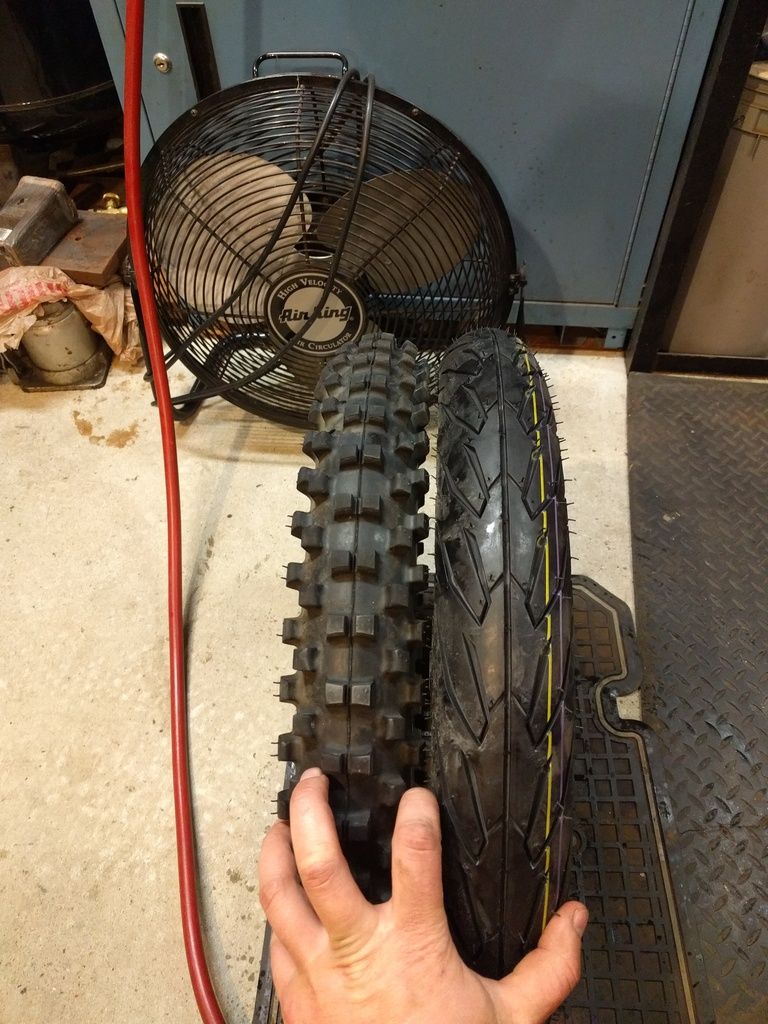 I also cut off 2" of fork spring and added 2" of extra preload like suggested. It was significantly better but still pretty soft. I could lean against the forks and easily compress them 3-4". Jump on them and they'd still bottom out. Stock on the right, modified on the left.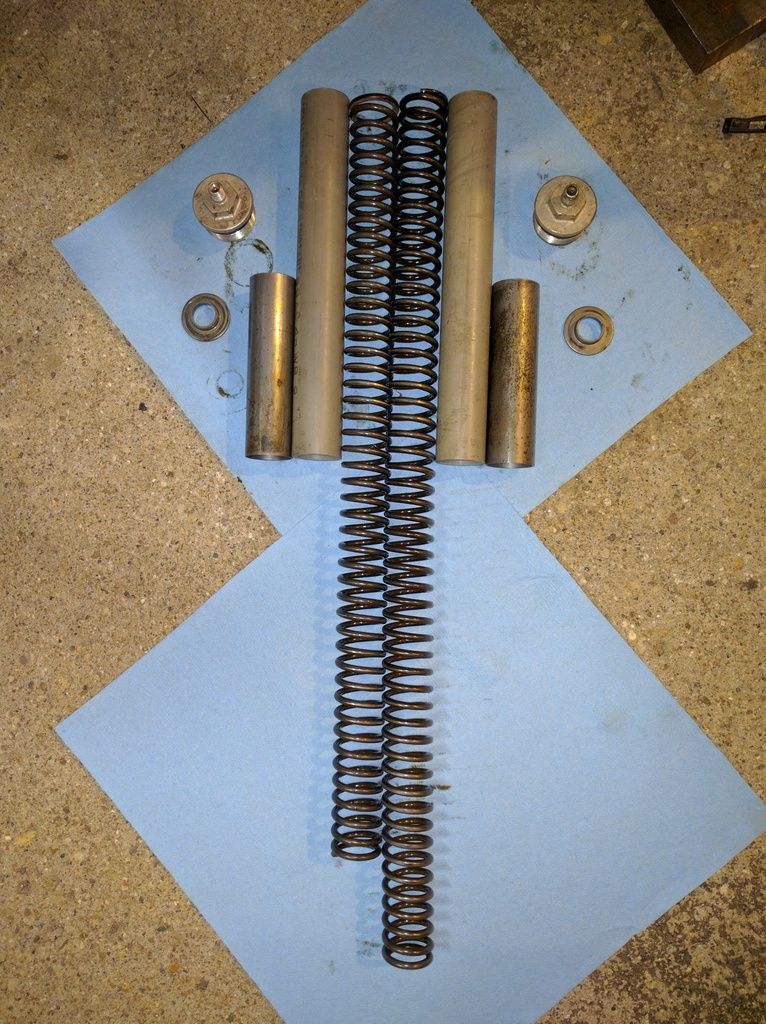 A few weeks ago I was at a swap meet and bought a handful of fork springs for $5. Supposedly they are all from early 60's Triumphs. Didn't really care because they were the right diameter and appeared to be significantly stiffer. I rebuilt the forks and put the new springs in with 3/16" preload and 5wt oil and it turns out they are quite a bit stiffer. When I hold the brake and jump down on the forks I can only move them about 4-5". Much better!
Next on the list is a bigger front brake. Plan is to redrill a rotor from one of the bikes under the 21.051 to go from the stock 190mm rotor to a floating 290mm rotor. Not sure if I'll switch to a bigger caliper or leave the stock one alone. I've got a 14mm master in a box somewhere too.