I started out with a Stock Bandit 1200. I am sure most of you"ll if not all .( Everyone should know anyway) I start out with out my Stock 03 Bandit 1200( The gray one ) and StreetFighter Which was a 03 Bandit 1200. Just to show a place where it started and where it is now.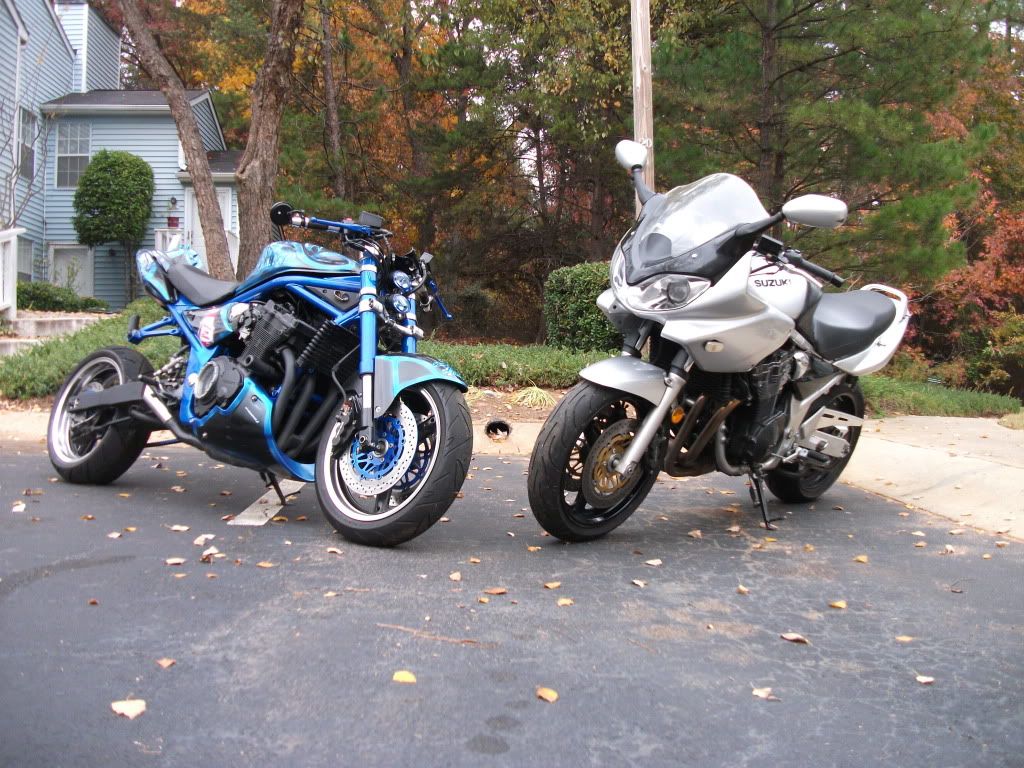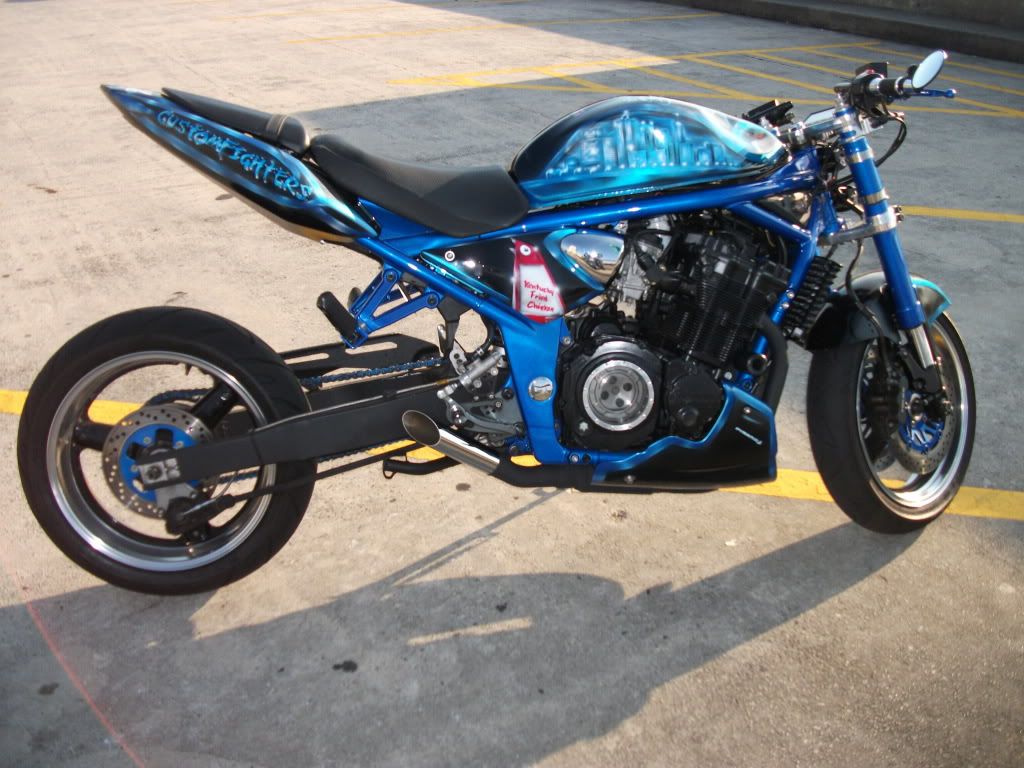 Modifications:
GSX-R 750 Front end DanMoto Rearsets Bar end mirrors Hayabusa rear shock 8" Ext sway arm Keyless Ignition Exhaust chop Gauges is a GPS Custom RPM Gauges ( with the skully inside ) K&N Air Filters LED turn signals ZX10 Tail section ( With LED tail light and intergrated section ) Driving Lights With 100 watt bulbs Clutch window 139Db Air horn Custom Air brush paint ( Landmarks of Atlanta As well as CustomFighter logo ) Pop top Gas cap flush fit on tank Frame and Forks Powder coated blue
And I am sure there are things I missed.
Clutch Window.
Atlanta City skyline.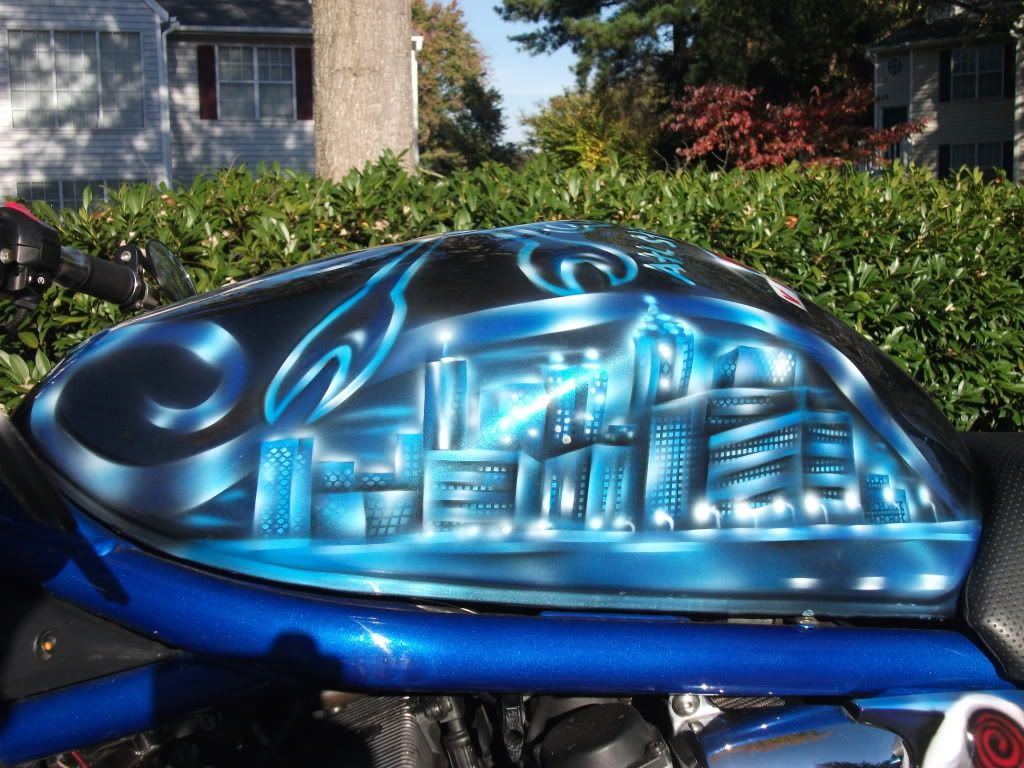 StreetFighter logo on top Gas tank with a 1/4 flush fit gas cap.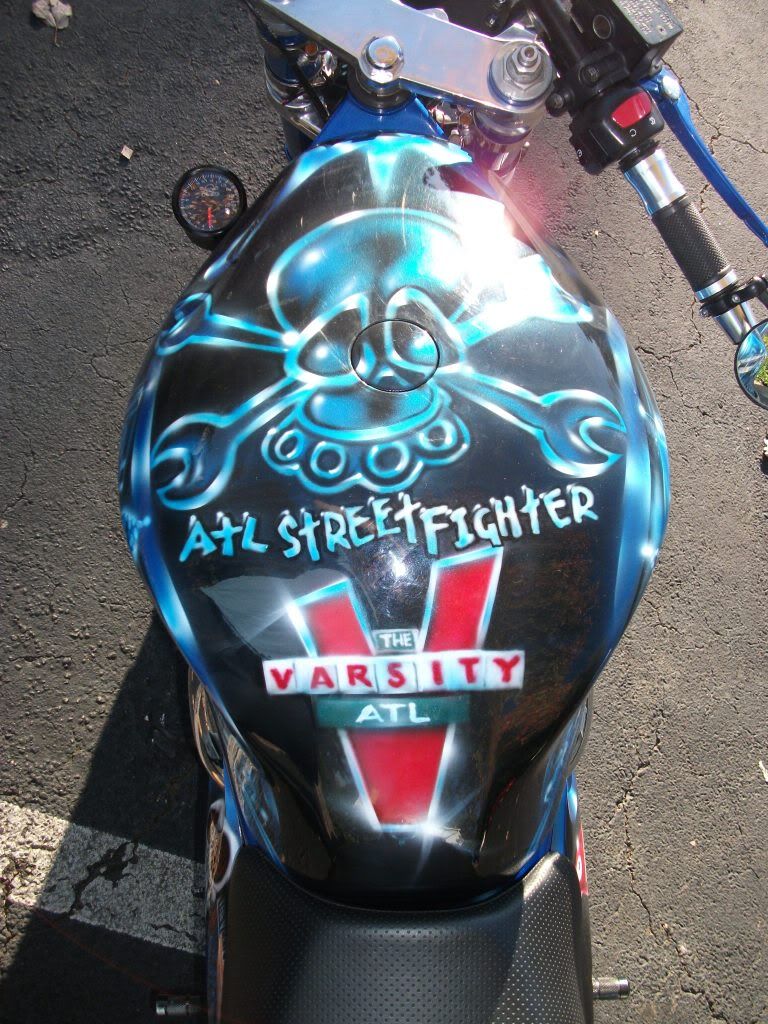 Using GPS as a speedo.
https://i575.photobucket.com/albums/...crop=1:1,smart
StreetFighter logo under tail in green LED.
RPM Gauge with the StreetFighter logo in side the face of gauge.