Having returned the GSXR 600 back to track-only status, I decided to start the project I have wanted to do from the beginning: a TLS platform streetfighter.
I was lucky enough (sort of) to acquire the pre-made basics for what I wanted: TLS motor and frame, Honda NT650 Hawk SSSA, 190 rear tire capability on the Ducati 748 rim. From there I have a truly blank slate...
I am throwing up these pictures so you can see what I have got to start with.
Tail end mockup (I am going to build and install an adjustable trellised subframe in the future):
The following walk around the bike I have the tail in roughly the same angle as the stock subframe: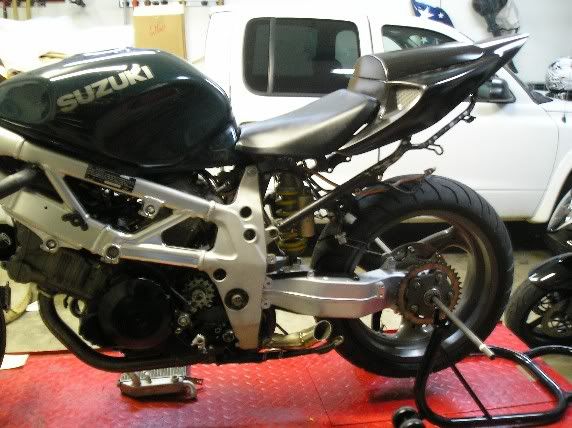 The next series is with the tail up about 5 degrees. I think the tail is a bit long, but with the sub I can bring it a couple inches closer to the front.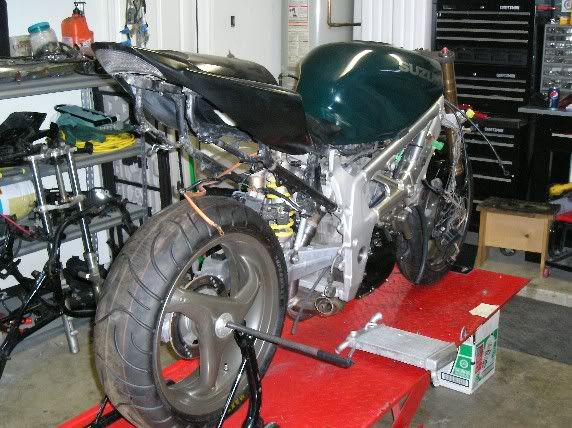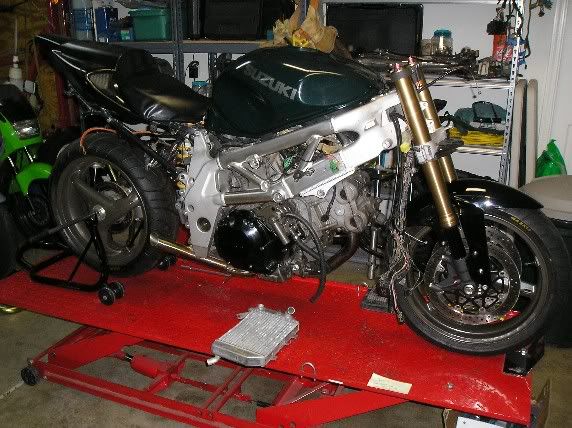 Tank vs. tail from top: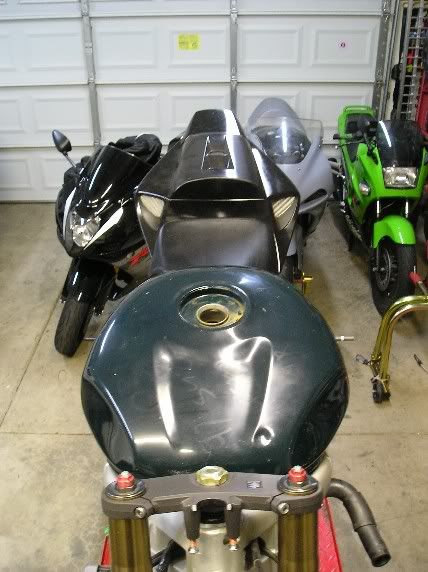 Any feedback on the tail as far as styling/angle of rise?
I would like to use the CBR tail, but I'm not convinced that its angularity matches with the roundness of tank and tubular frame. The GSXR front fender helps balance it a bit, but... dunno.
I have some fabrication to do on the shock mounts, spacers and bracing over the next couple of weeks.