Quote:
Originally Posted by
raven
Gotta keep this subforum alive!
My homeboy over on SMJ, 2weelz, built this DRZ400SM. It is his commuter bike. He is basically done with it overall, just a lot of little things like wiring to sort out.
What do you guys think?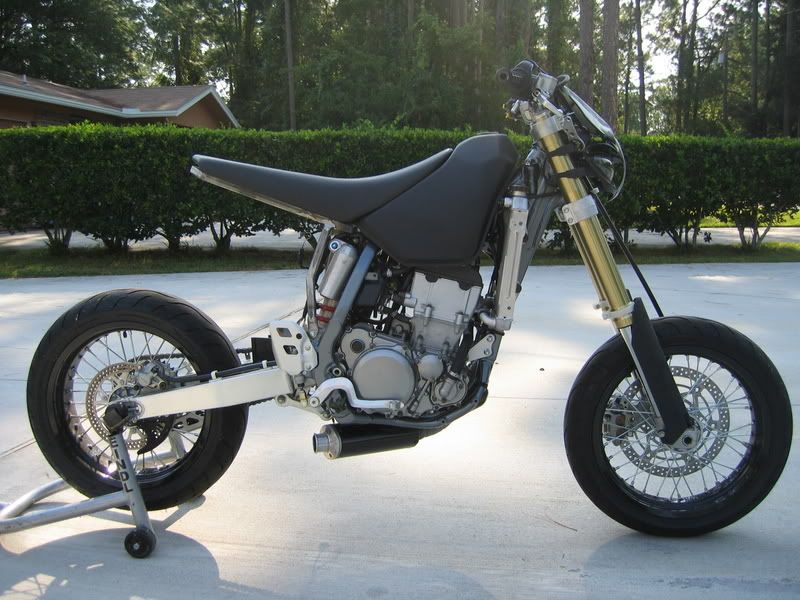 Aside from the headlight, why isnt that bike sitting in my drive way...Tell your friend hes got an awesome bike!