Life goal achieved, I have scored a deal on a really nice mill.
Well it was a long day Saturday 10/21/17 of driving and dissembling and loading, and another long day today of unloading, rigging, and cleaning Sunday. I have a lot more work to do, but I'm the proud new owner of a 3 axis cnc Bridgeport mill!
Starting this thread to document the whole setup.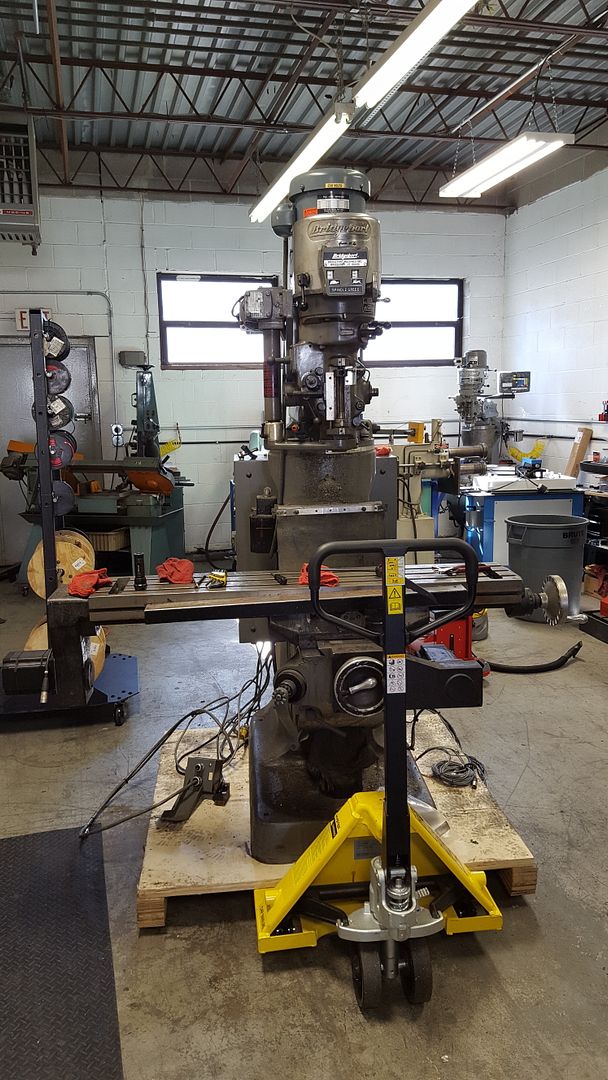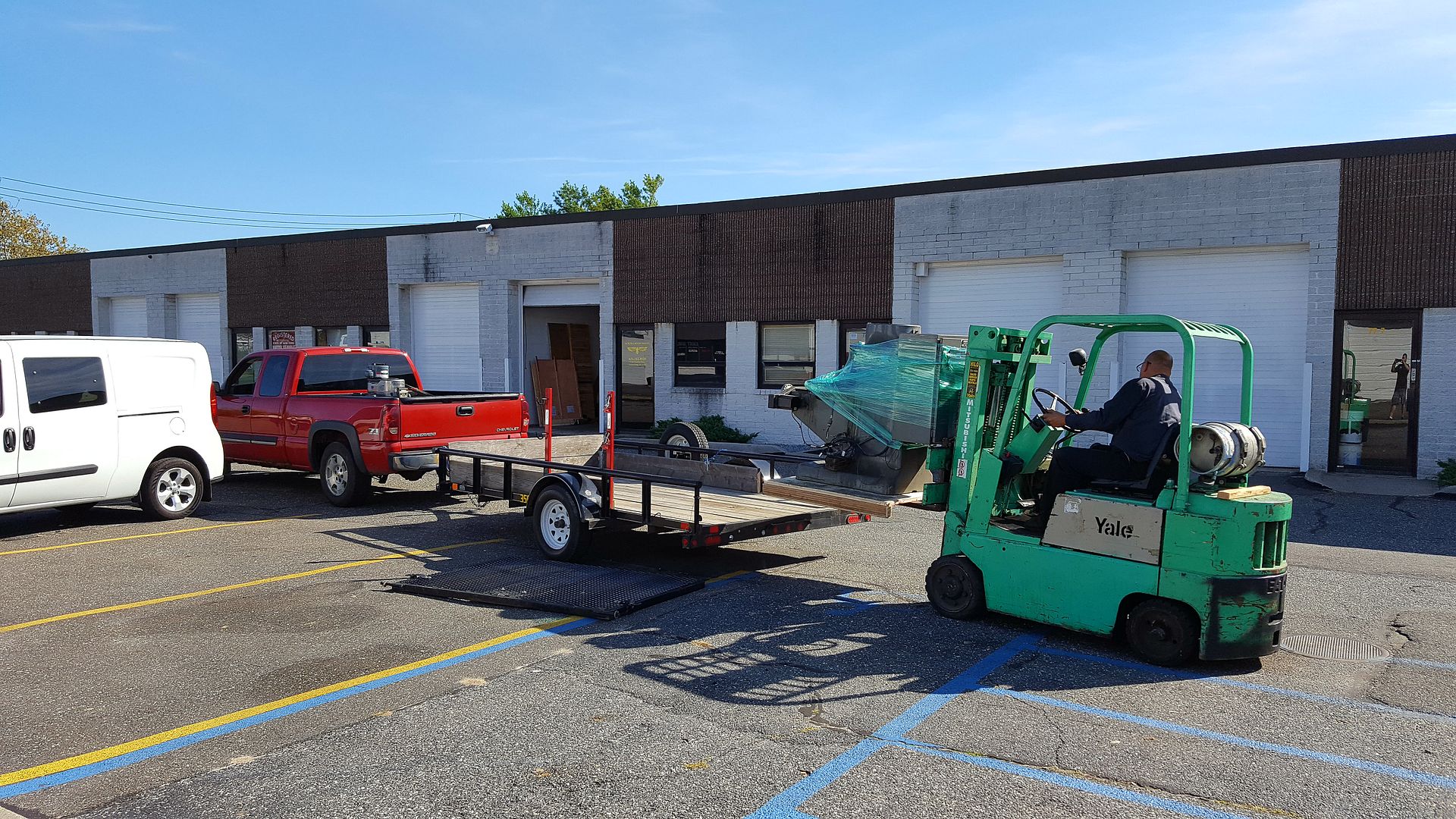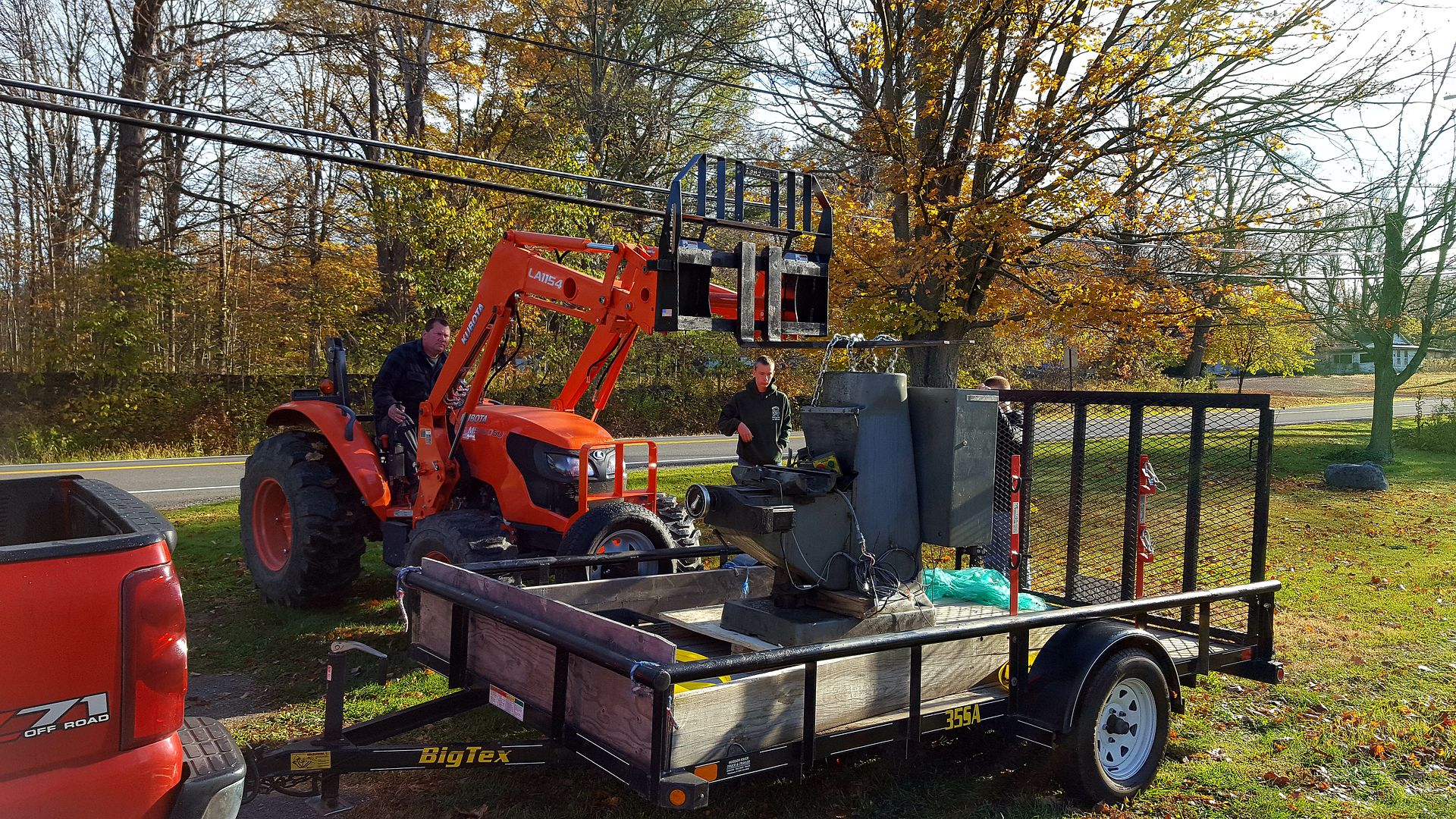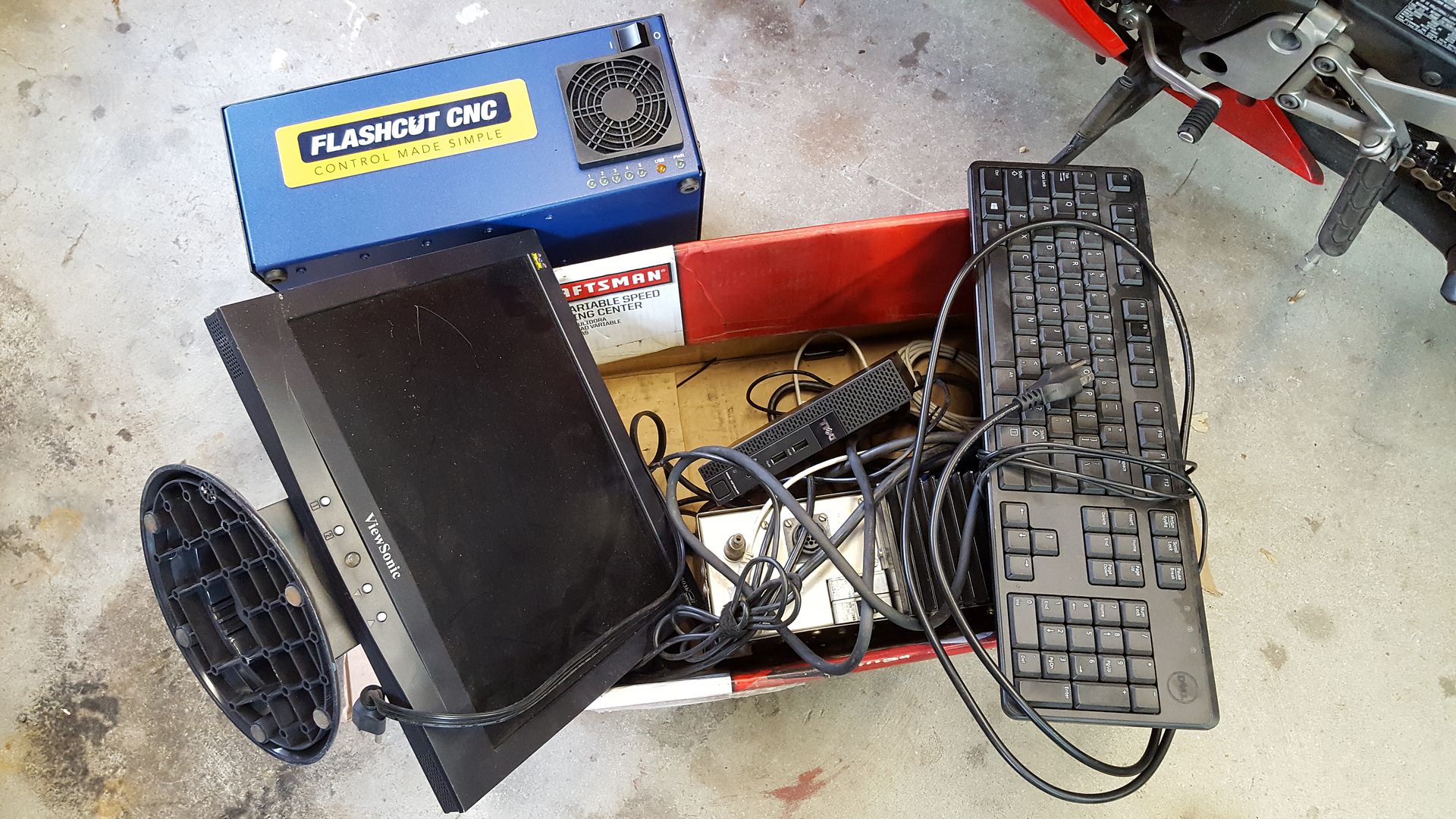 First things first, had to make space. Lucky for me, trading in my small mill worked out well in my favor considering what I paid for it. Loading it up was fun...
I had to push it out, then tow it uphill, then hoist it up and back the truck under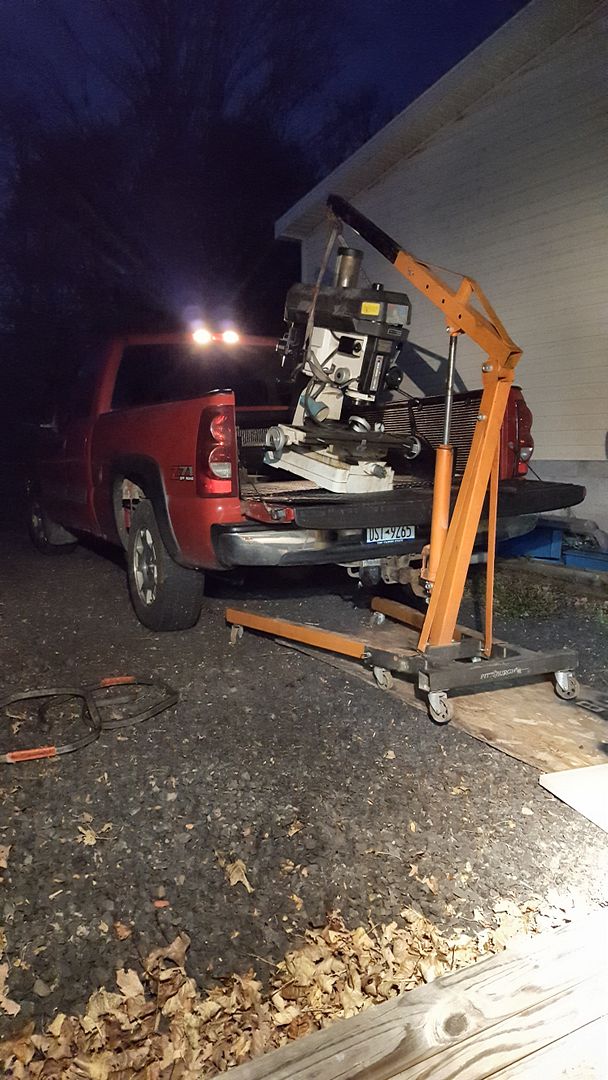 The drive home with the heavy load through NYC traffic was interesting