Fuck all I missed alot... on my own thread!
Talkin' to Marco was a really cool experience due to his matter of fact attitude and lack of giving a fuck for Colorado's rules on smoking. Lots of details of that bike is unknown or not mentioned to the mags that have done articles on it/him. I will tell you that both legs of the swingarm bolt on and are adjustable up close to the pivot, something like 2.5 inches of adjustment. Now there is a very hidden full cradle that comes under the motor to strengthen the frame. Hes got new custom made adjustable triples. and now its on 17s. and oh yeah... its a headshake monster!
I believe ratty has the pics on his computer from ppihc with close ups of the zeata 530.
On the other hand the babyblade is coming along, sadly the progress is that of a snail but new thing keep coming up.
I've gotta finish the kdx supermoto for mwff13 so thats top project now.
I do have half the tank cut and bent but still have to finish that and find money to have it welded along with putting together more cash to have Marco make and send me a gas cap assembly just like the one on his zeata. Its so neat and clean I just have to.
The ninja wheels are going to be great but I need to source some new forks for the bike that can fit the front wheel.
ok I'm running out of thoughts so here are some pics.
some of the harness is re routed, might have to remove the pins from the connectors like said to shrink it all.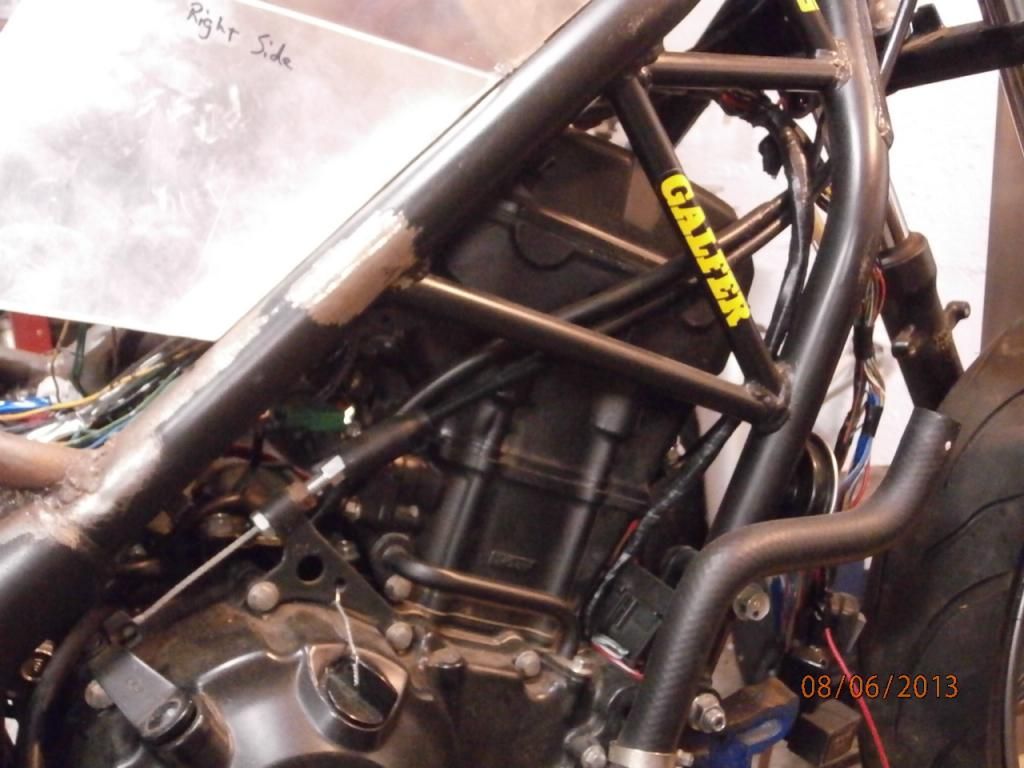 rear wheel clearance. might need to come down a little more or a offset sprocket.
other side uses the factory cbr affair.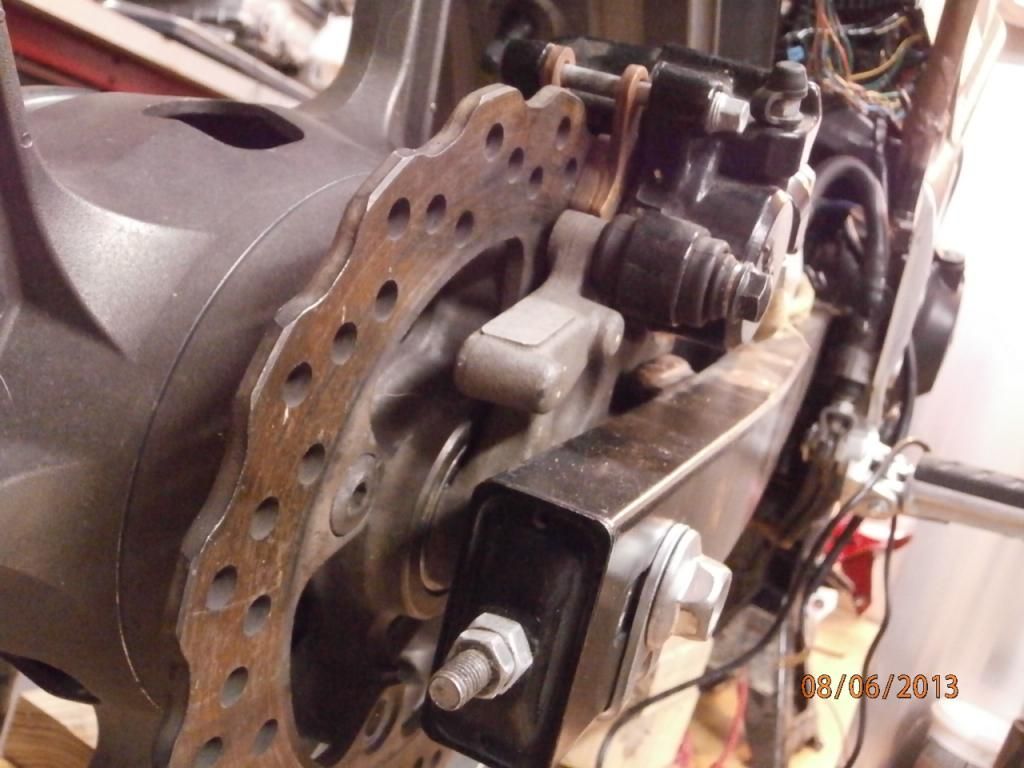 gauge cluster with the factory forks, who knows now?