What the hell did I get into now!!!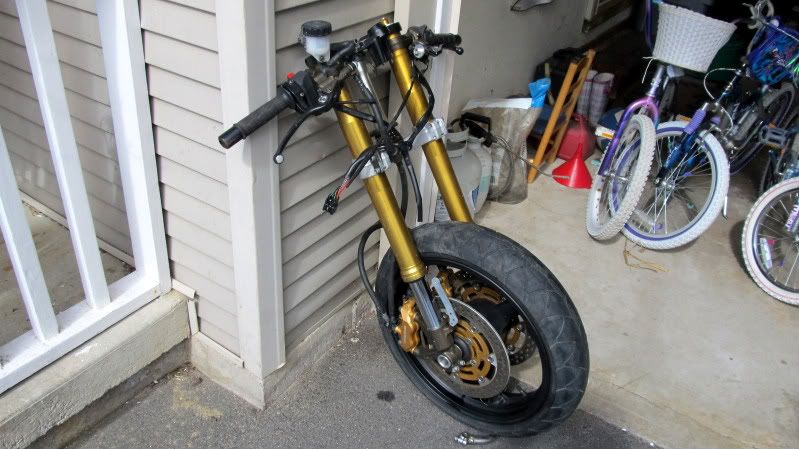 Gee, that was easy!!! Just kiddin, only mocked up.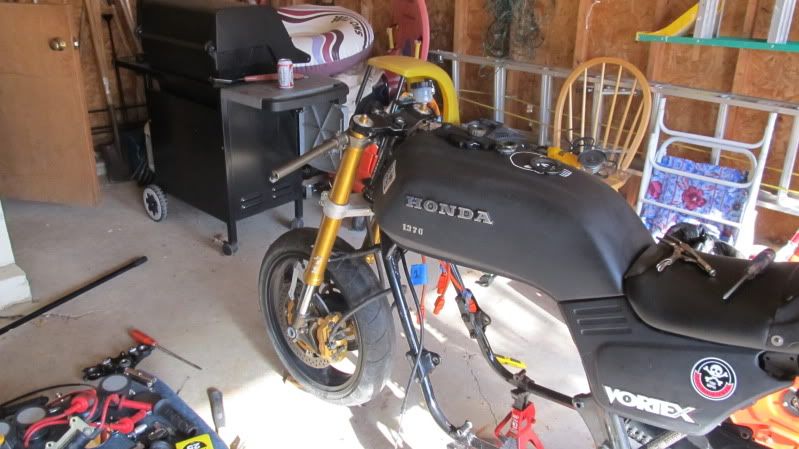 Ok whitknucler6, I know you put a front end on your bike and had to order bearings. Any tips for me??? The stem fits right in the neck and I almost thought it was going to be a friggin bolt together job. But the bearings on top of the neck are the wrong size to seat all the way down on the stem. The bearings on the bottom of the stem dont fit up into the neck. So it seems if I can buy some bearings that are big enough inside diameter to fit around the stem and small enough outside diameter to fit in the neck I can bolt this thing up!! Tips / advise.
Also, can anybody ID this front end. The seller on ebay said he thought it was off a "97 kawasaki 900". I looked at some photos of 97 zx900r and they dont have USD forks. Anybody ID them?? Cant find any numbers or markings anywhere. Thanx