Bolted up a 94 CBR 600 rear wheel. Wouldnt fit with my shock extenders on so I lost all my ride hieght. Going to move the shock mounts forward on the swing arm.
new 170 vs old 130
Mounted up
Way too low
Only have to move shock mounts a few inches forward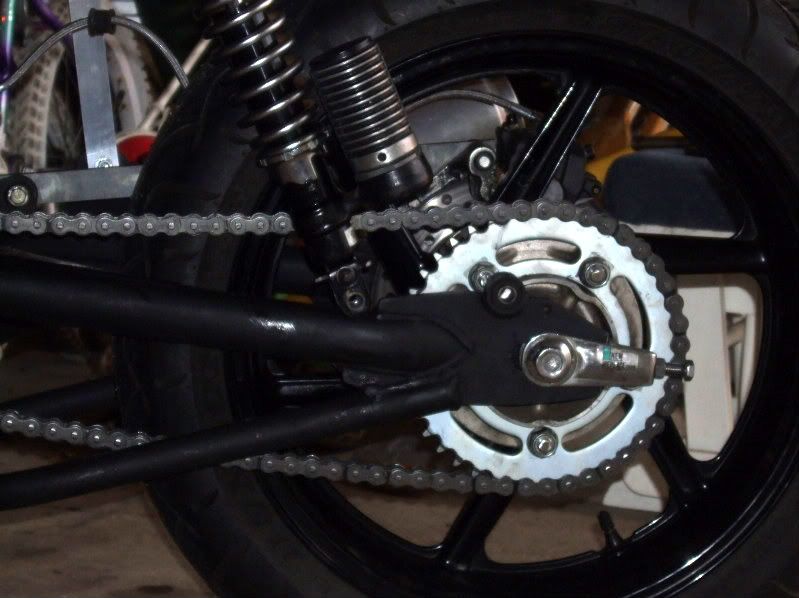 Will look like this, visit welder tomorrow
Next is CBR front wheel, maybe front end also if it is too hard to mount wheel on CB forks.