Wife dropped the fuckin camera and fucked it all up, sorry for the shitty image. Still up in the air on this one, although it is growin on me. Input please.
And, yea, yea, the turn signals will be changed out.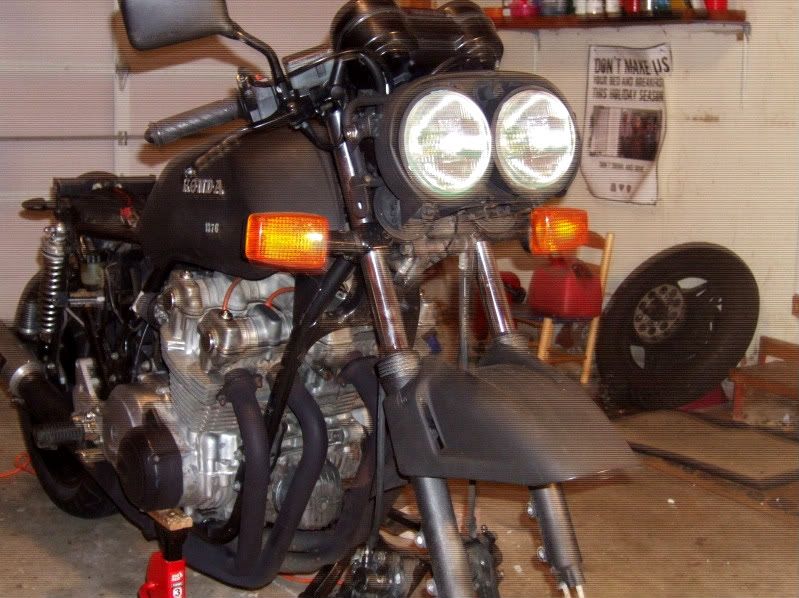 Man the camera is fucked. Not only all the lines, but at the bottom of the light assembly and on the horn assembly it looks all brown, that is flat black.