Although I don't have a frame jig, I can make a decent try at keeping the new rear some what centered.
The center of my front tire is in the middle of the table lift's wheel clamp. Mark that and measure from one side of the table and work my way down marking center.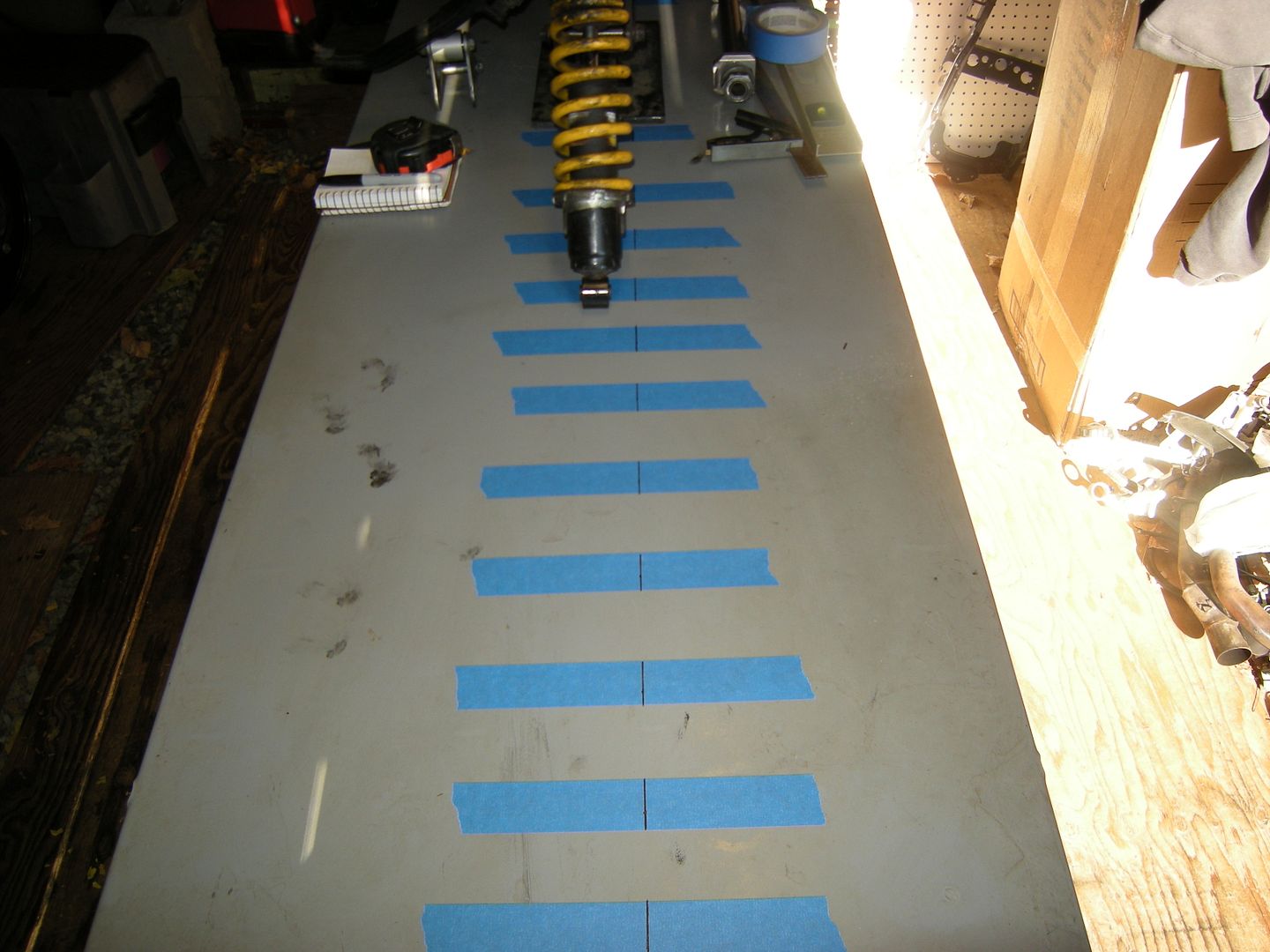 Middle of the frame spars marked out on the back of the motor.
Shift the whole bike a hair to get it on my table's mark.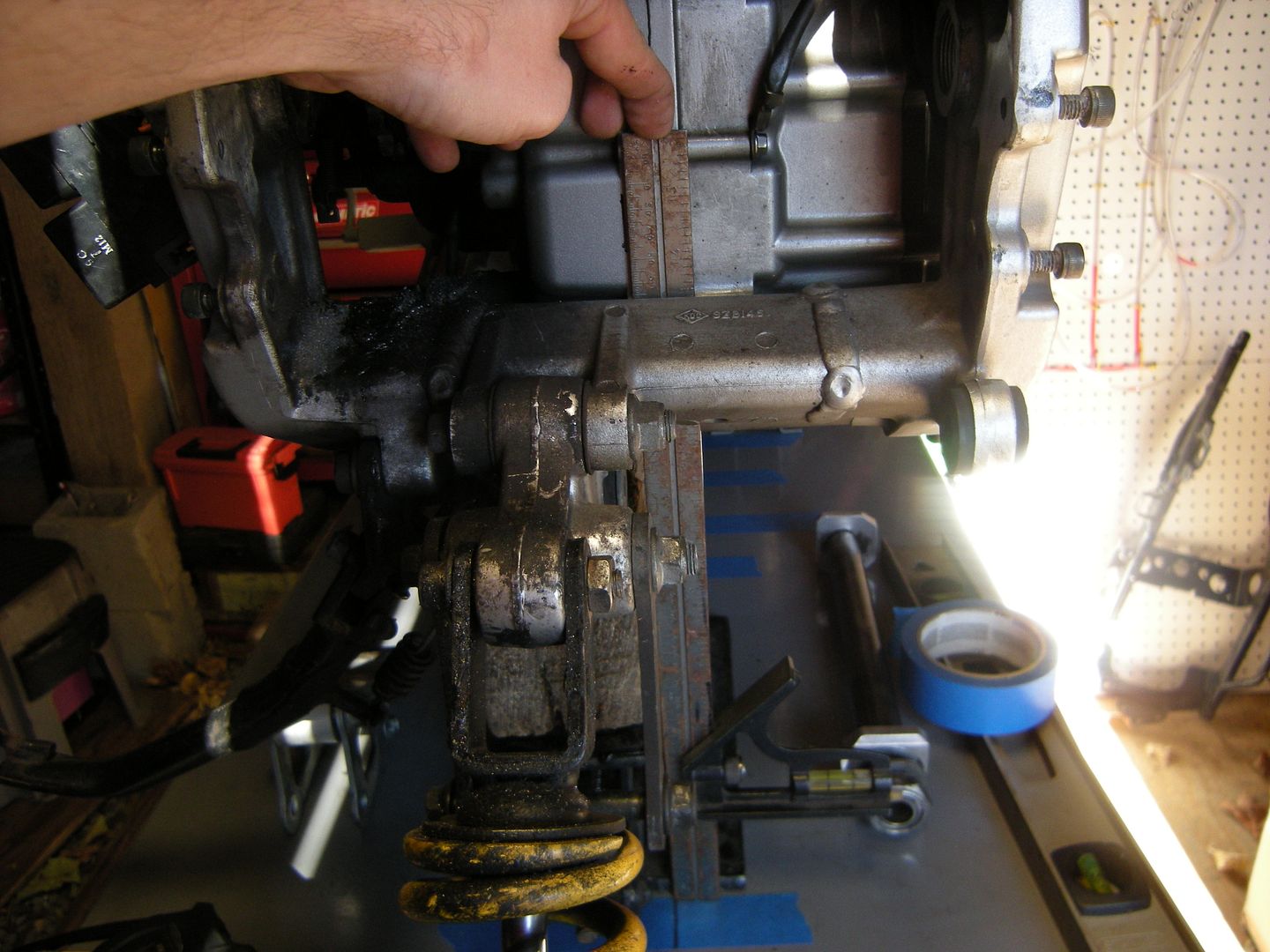 Proceed to cut off the swingarm bosses.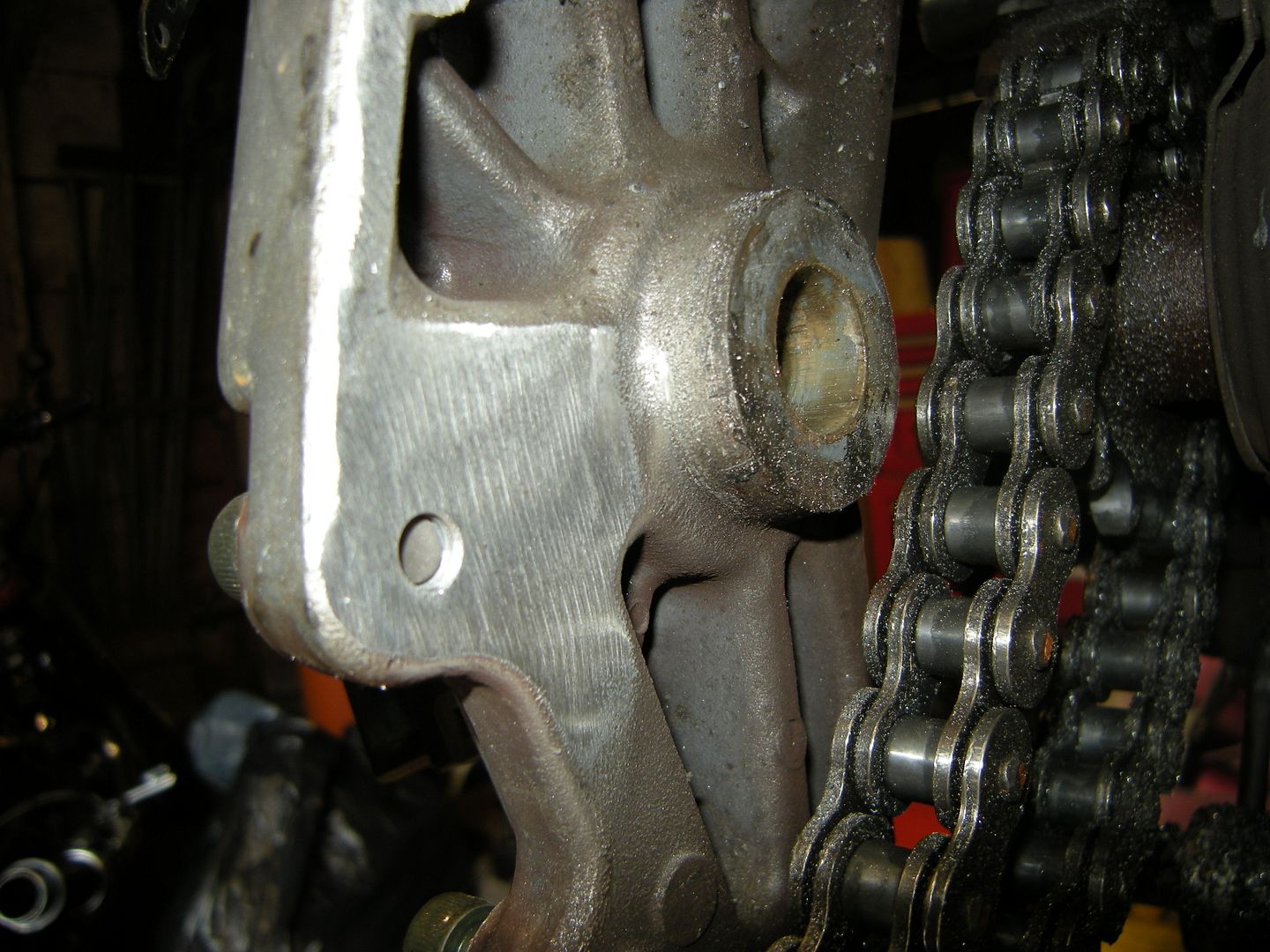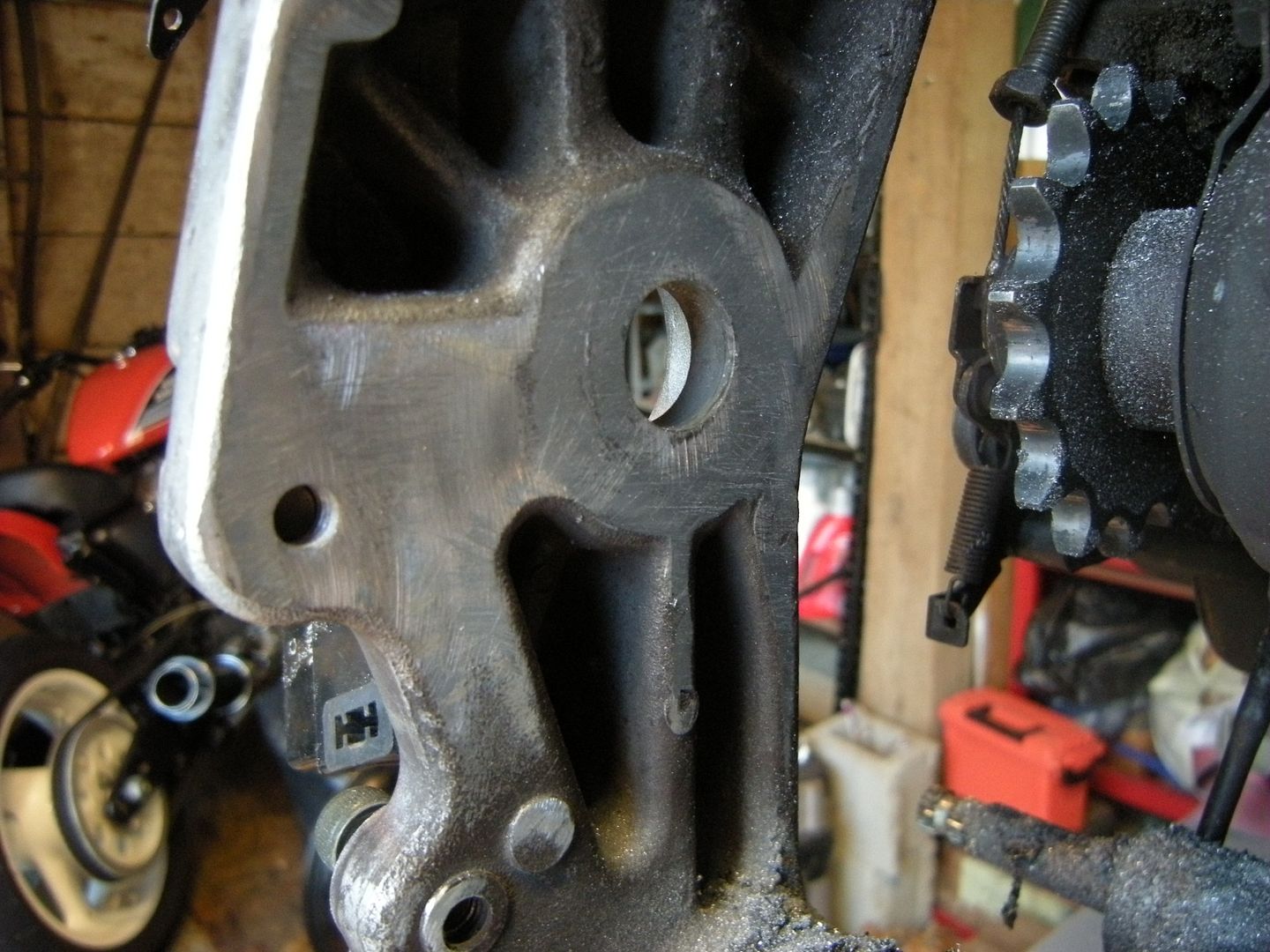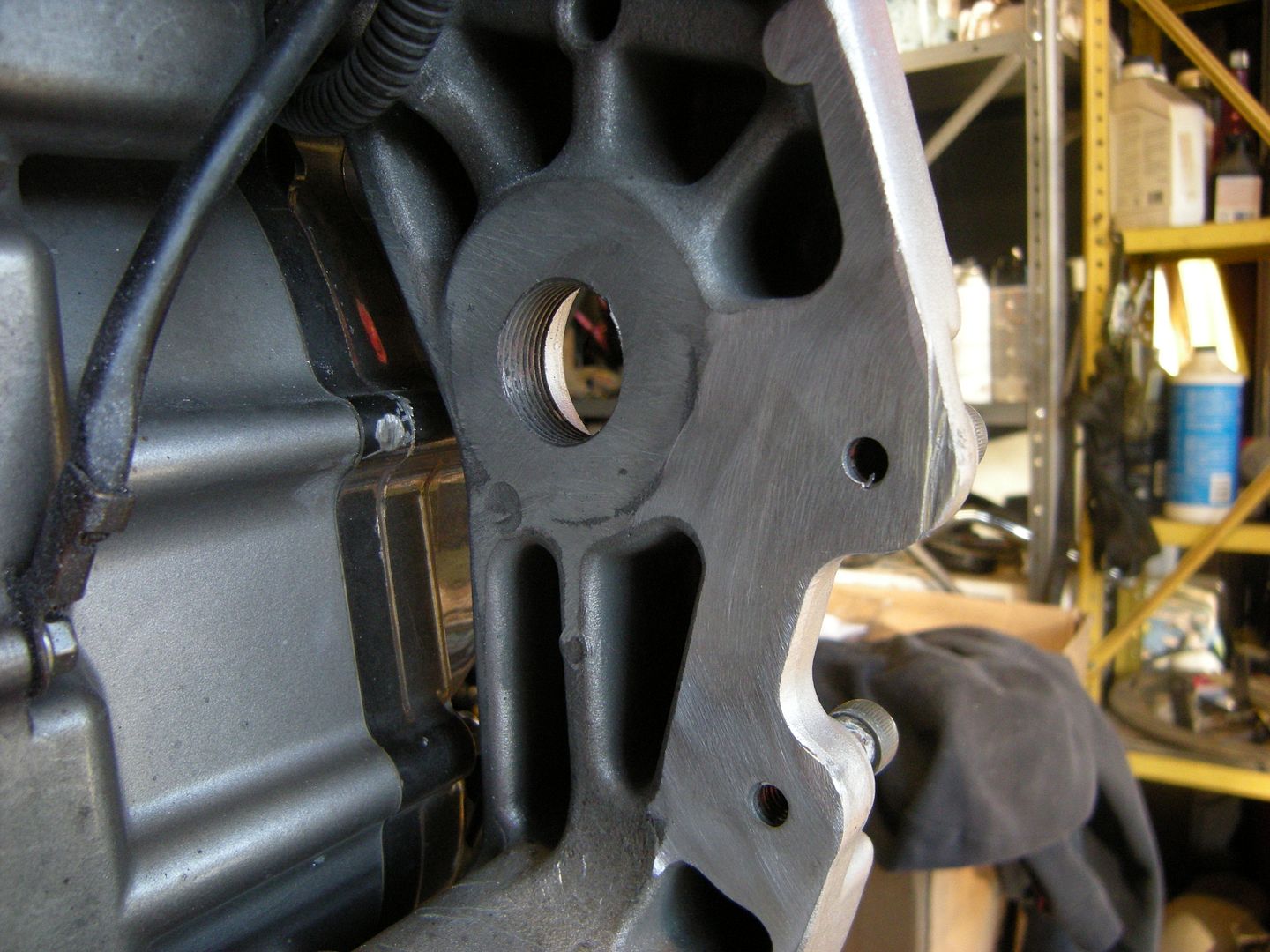 After the little bit of trim from the last post my aprilia swingarm is right around 9-3/4" wide.
With the bosses cut out and filed down to flat with the frame spars I have just under 10". I think this may work!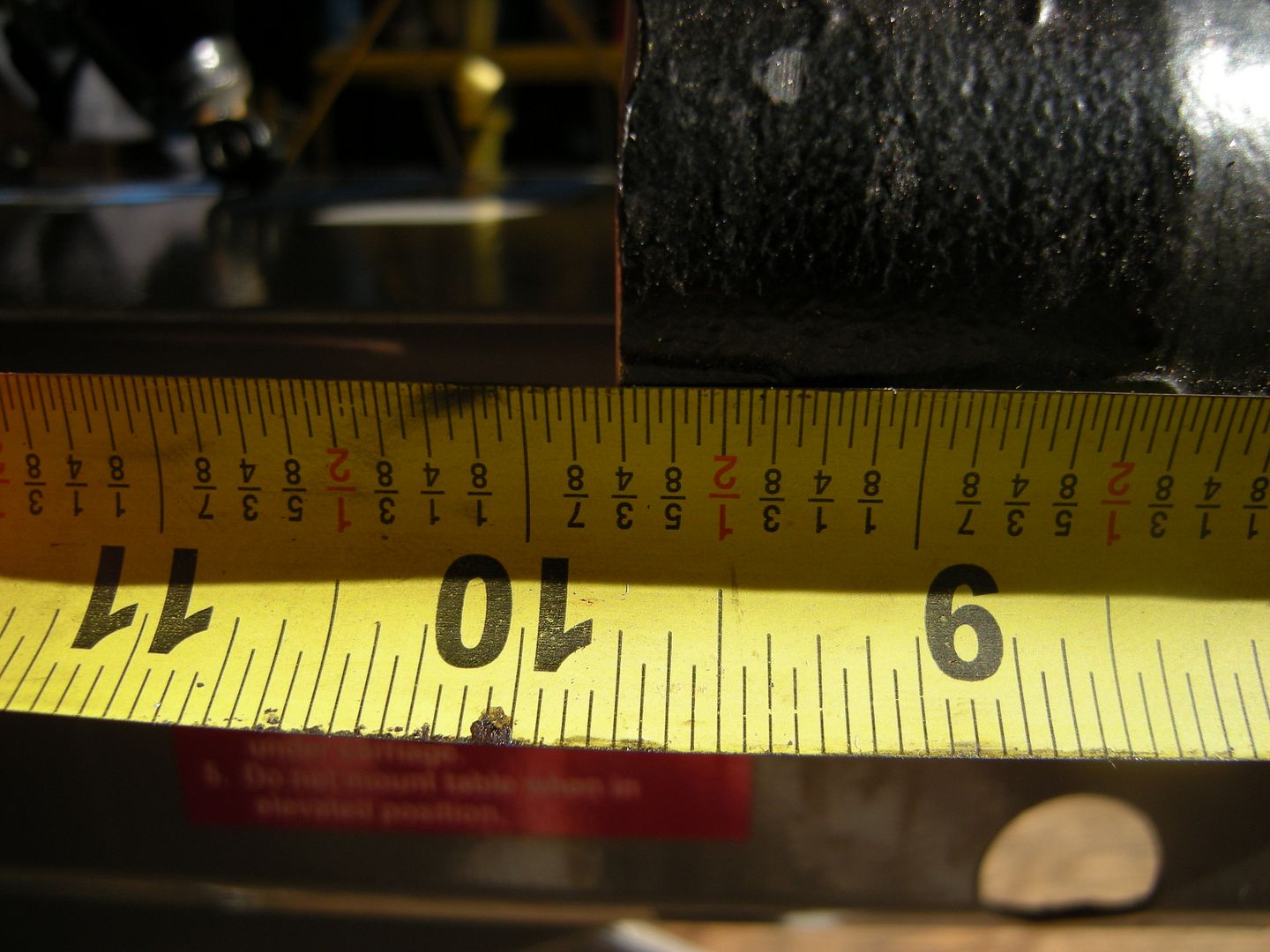 Normally the two 9mm bearings on the bench go in the end of the swinger that's up.
Aprilia pivot on the "stuff" on the right, SV pivot on the left. Remember they are the same diameter.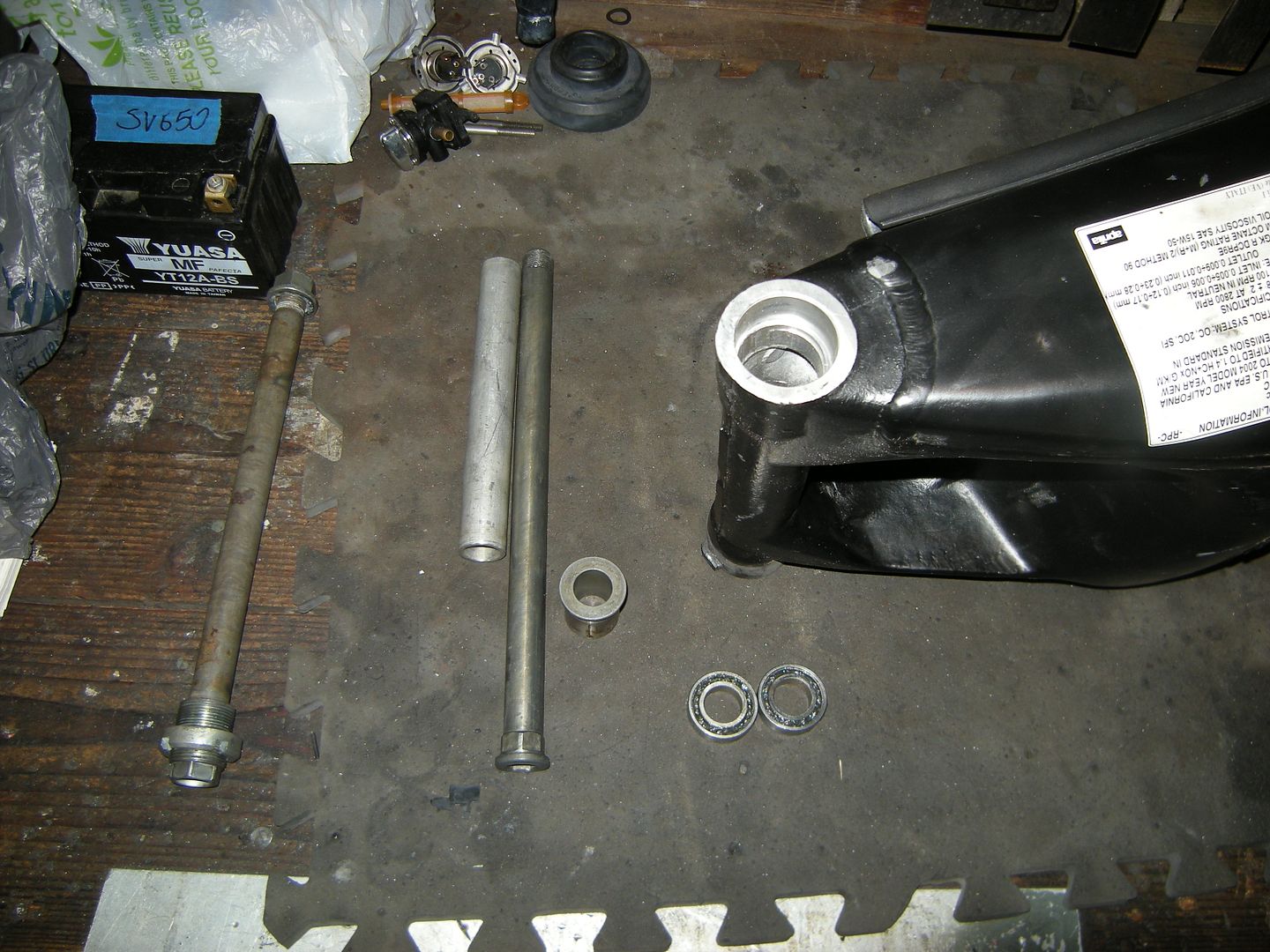 Put one of the bearings back in for now. I'm thinking of running one 13mm or so sealed bearing instead of the two 9mm @ 18mm total.
That way the threaded end of the pivot will do it's thing and fit in the end of the swinger and still thread into the frame.
The aluminum spacer goes into the swinger's pivot, then the end spacer goes into chain side of arm.
It sticks out a hair too far. In the end I'll trim down my spacer to make them work. For now though I left the middle aluminum spacer out to get my end length right.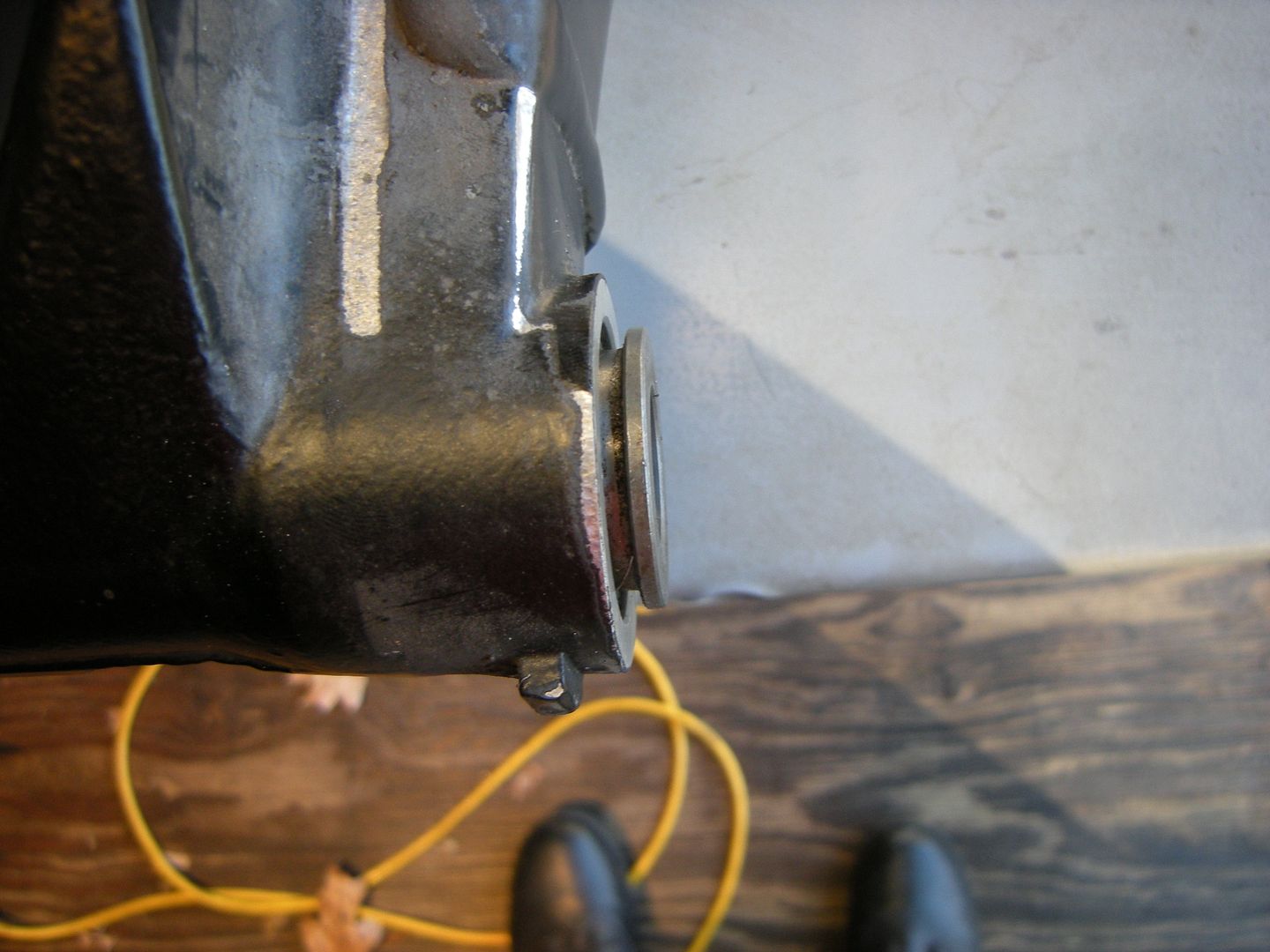 Had to clearance a little of the peg mount area to fit the arm.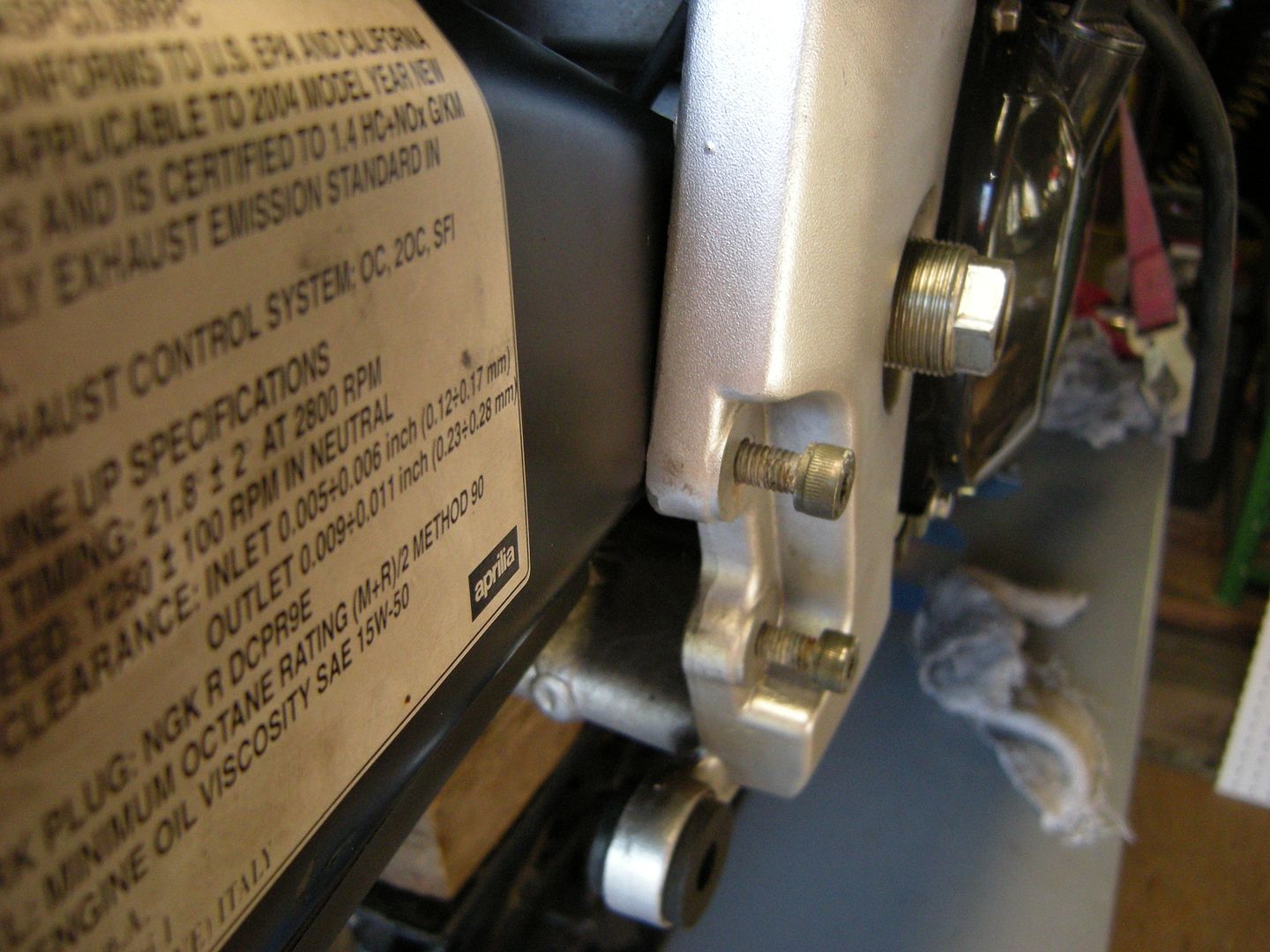 Hard to see, but my rear shock doesn't want to jive with the arm. Not a big deal to me though, I really want to ditch this crap shock any way. I'll deal with that later.
So other than running into those issues, she's in.... Barely
... Got about the same amount of clearance on the other side too.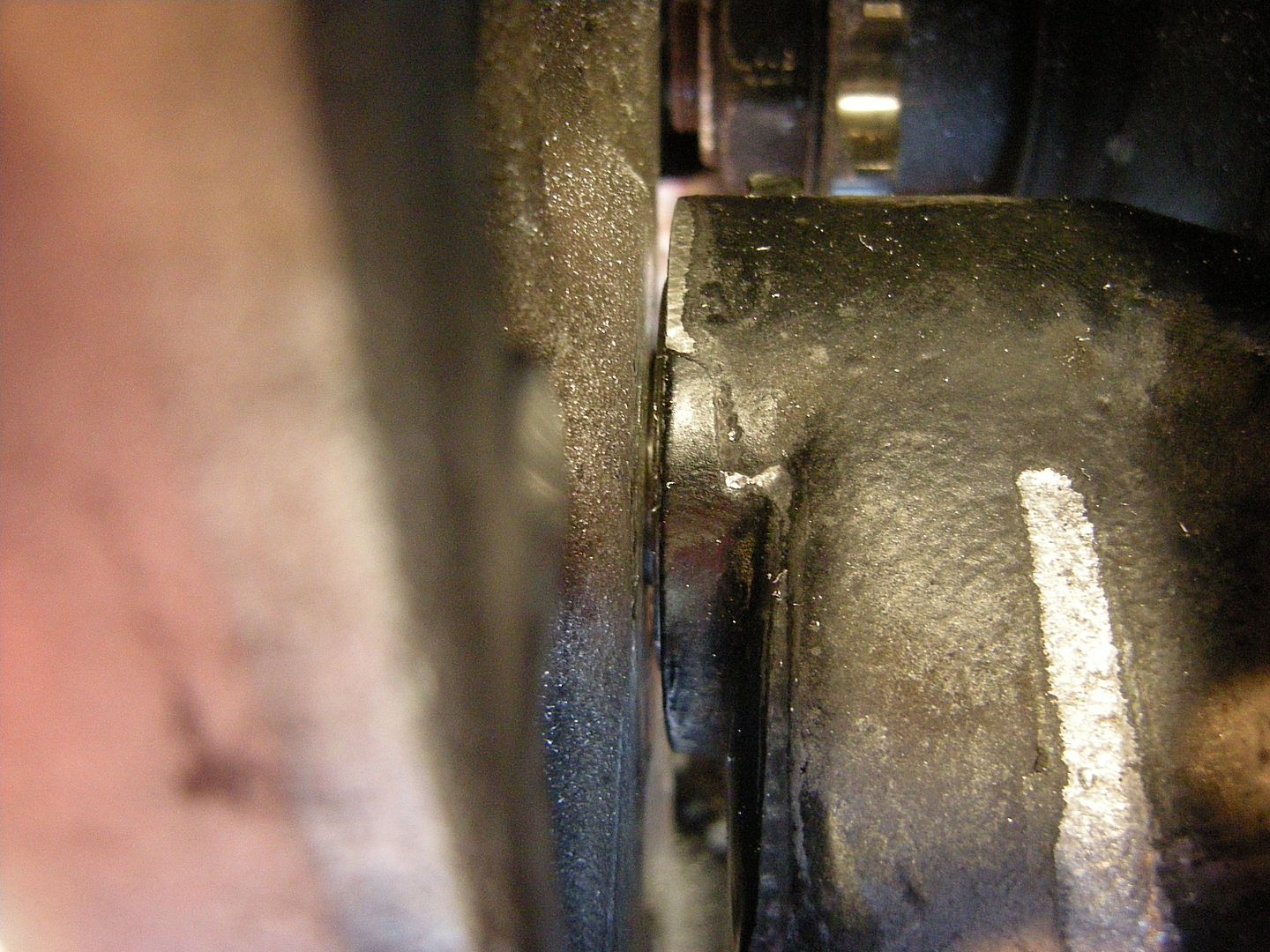 On the bright side though, my exhaust fits perfect in the arm.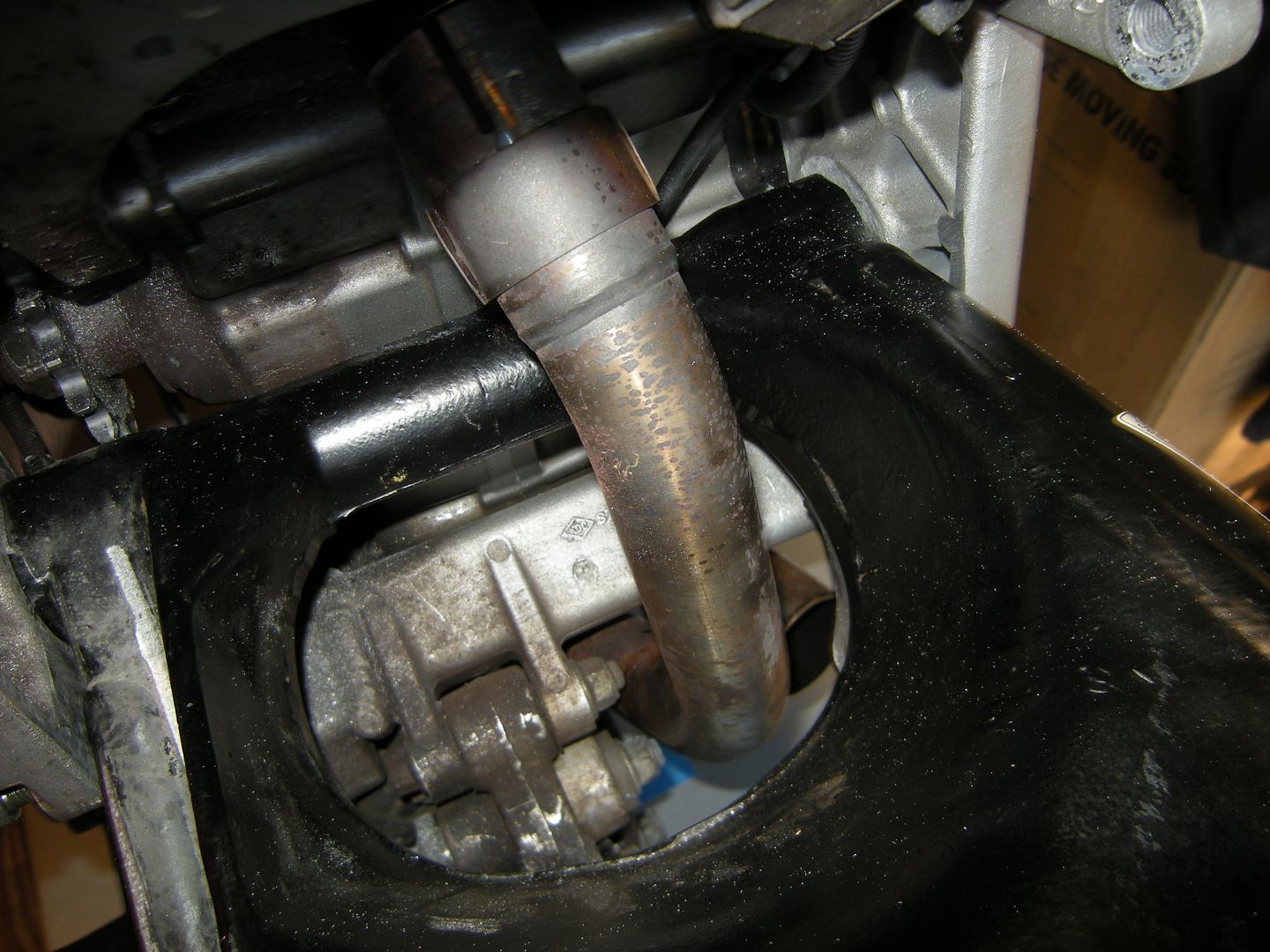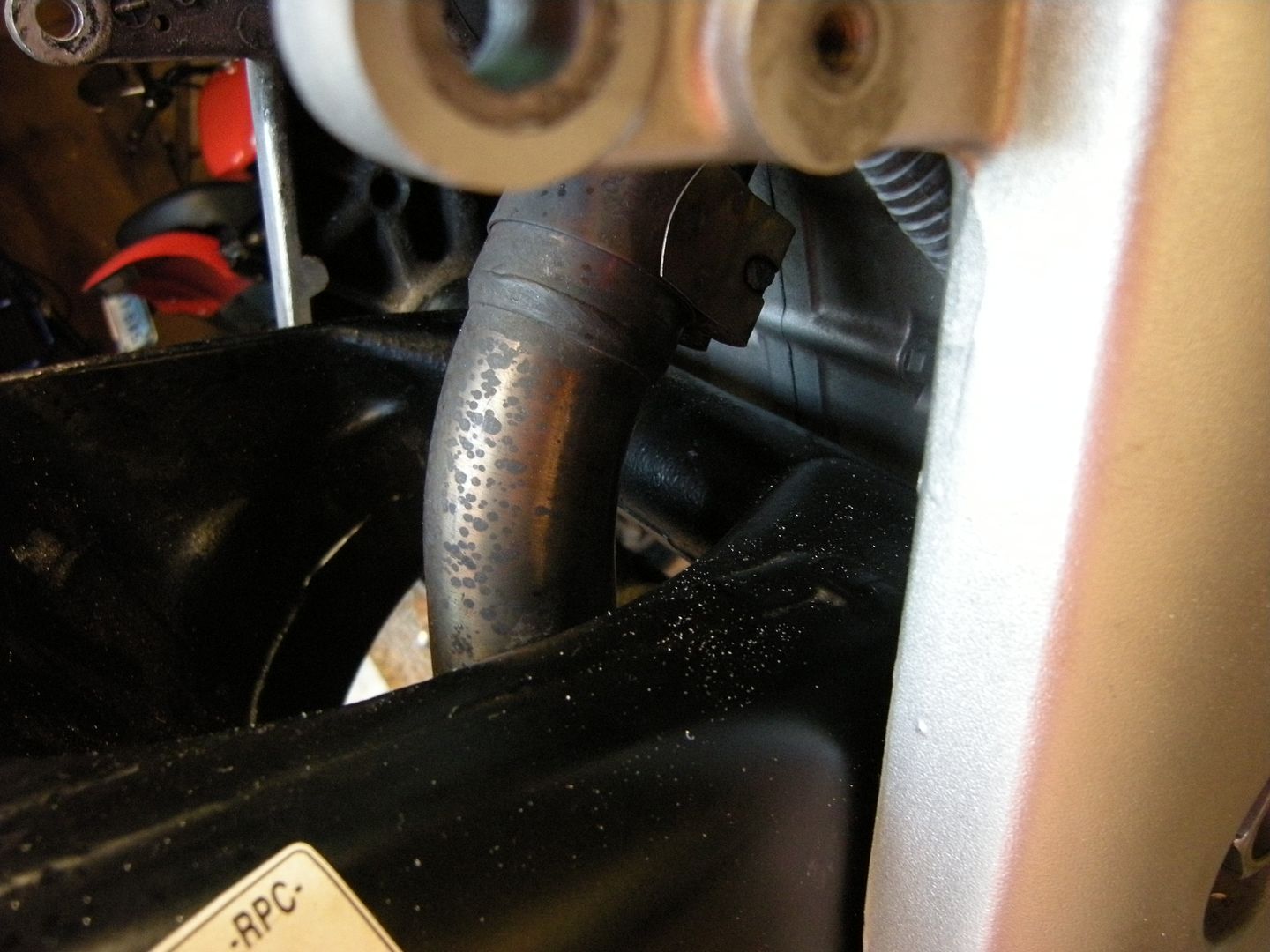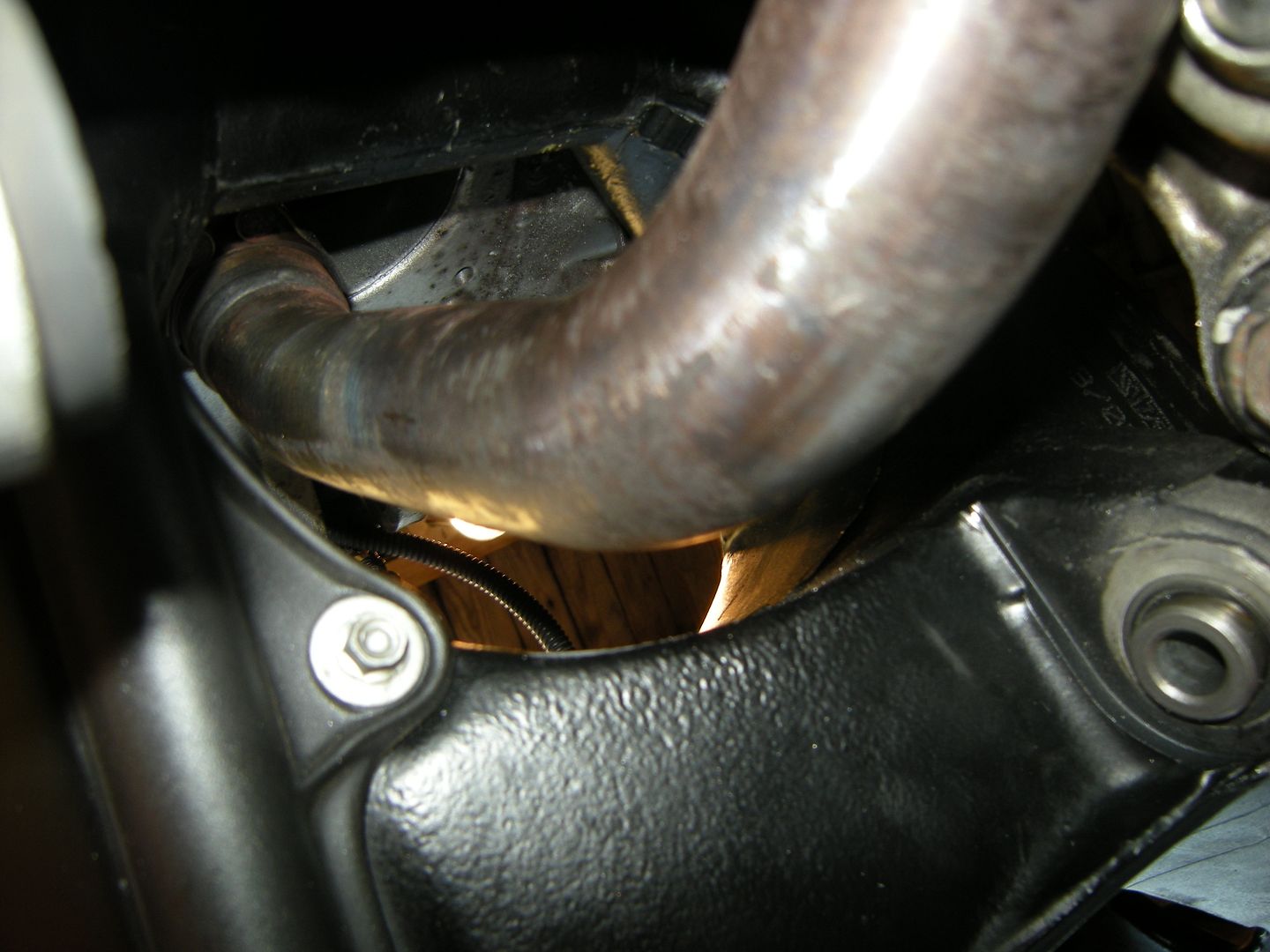 And even better for me, the shock mounts line up very nearly perfect to the linkage mount on the swingarm!