More disassembly.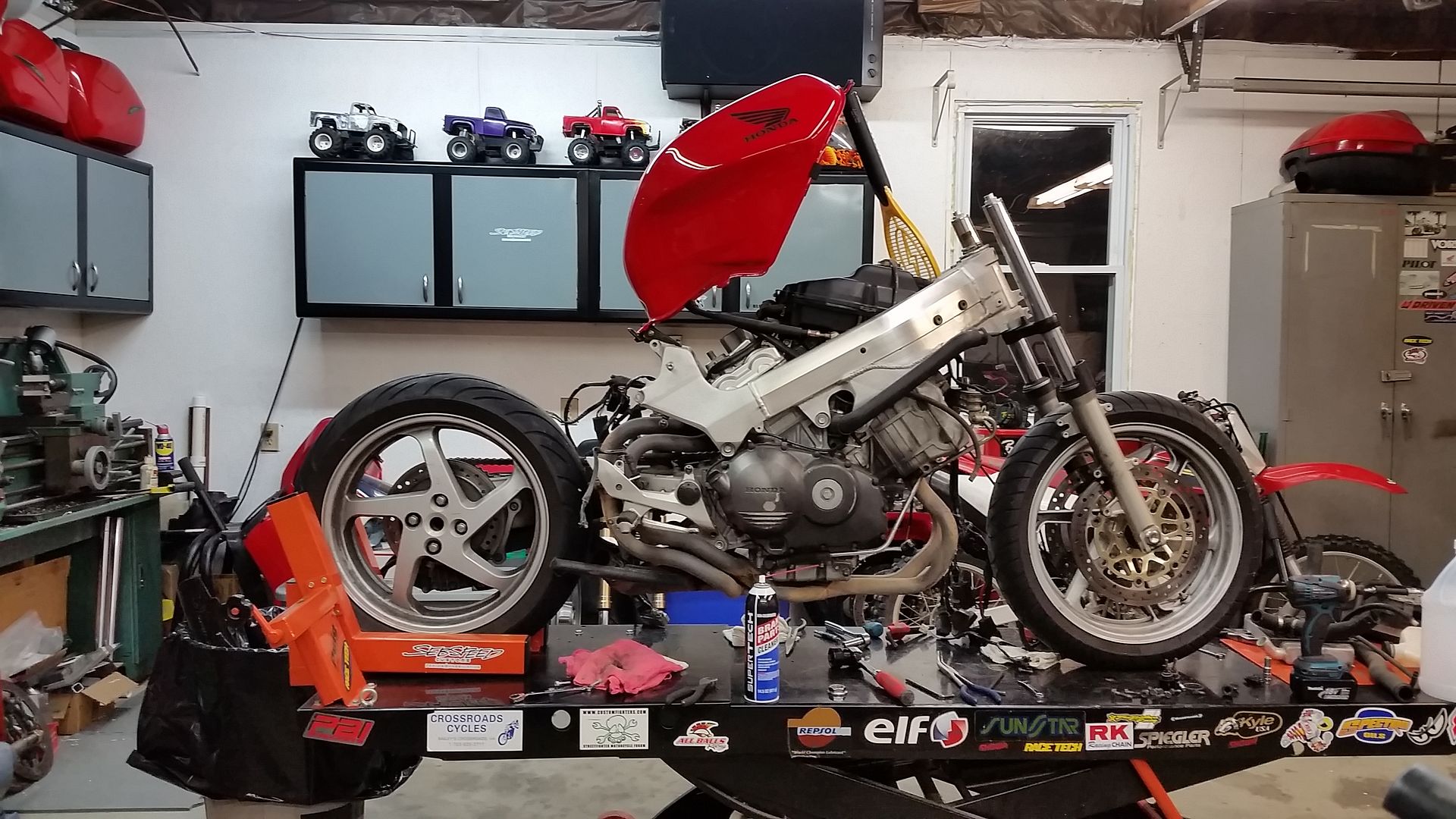 Removed hand controls, linked brake system, clutch slave, pair system, other misc stuff.
She's pretty grungy, got my work cut out for me to make it clean and shiny again.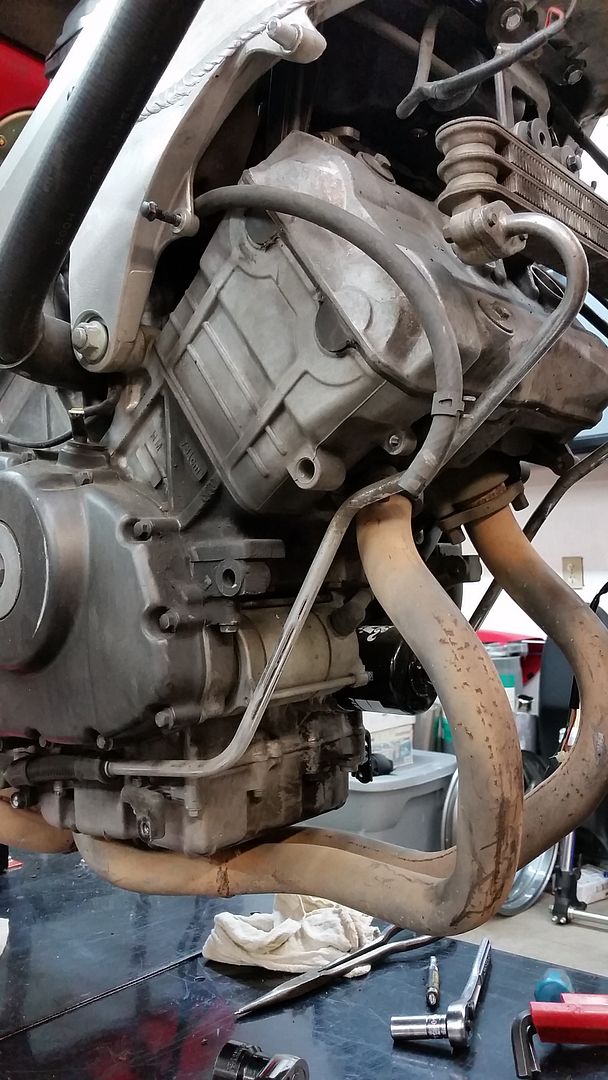 Always gets worse before it gets better...
Found a broken airbox lid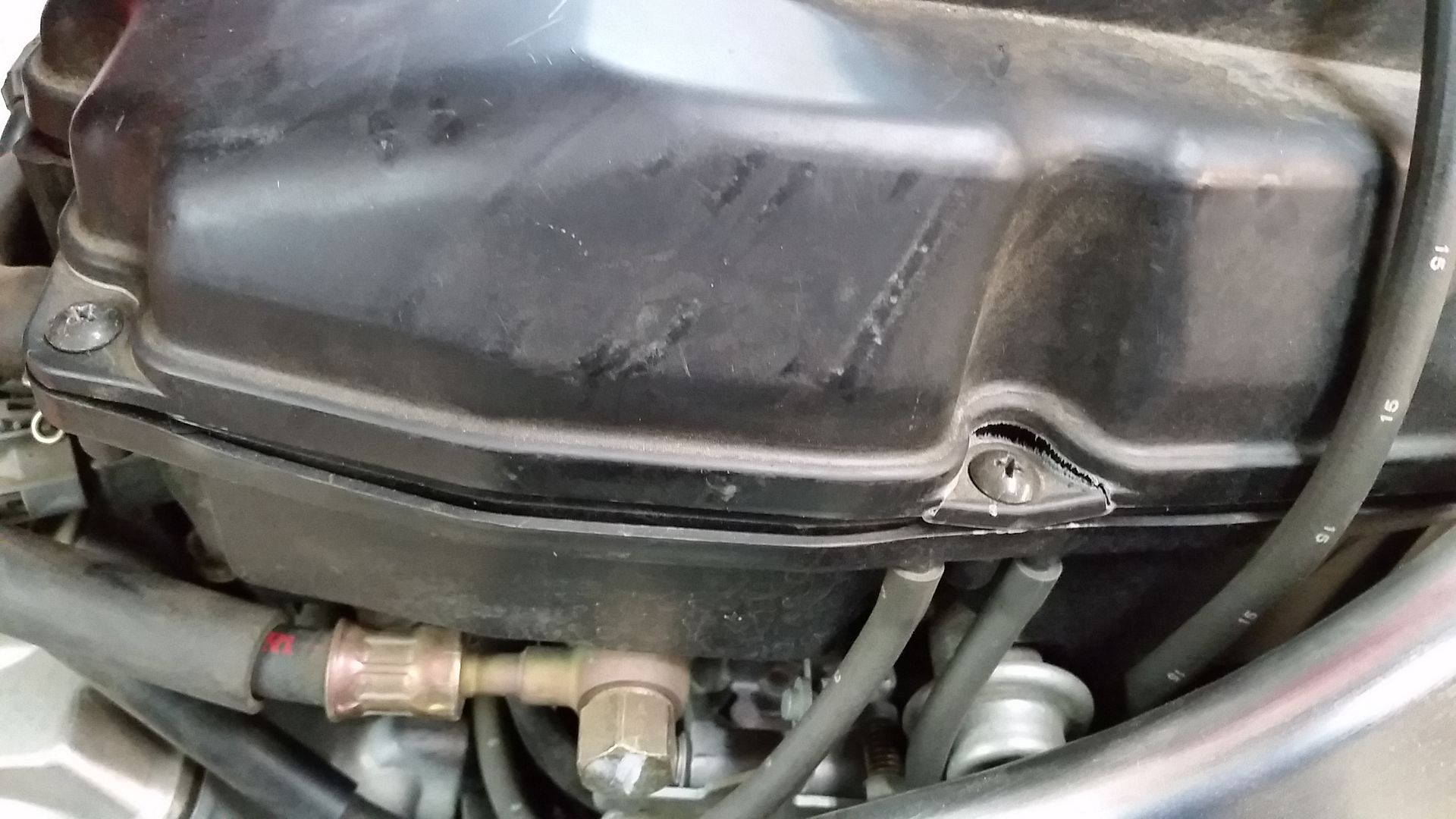 Fitted the F4i forks and triples, and a set of brake calipers. The VFR wheel fits almost perfectly.
I did have to cut off the F4i steering lock stops to fit the lower, will make new ones later.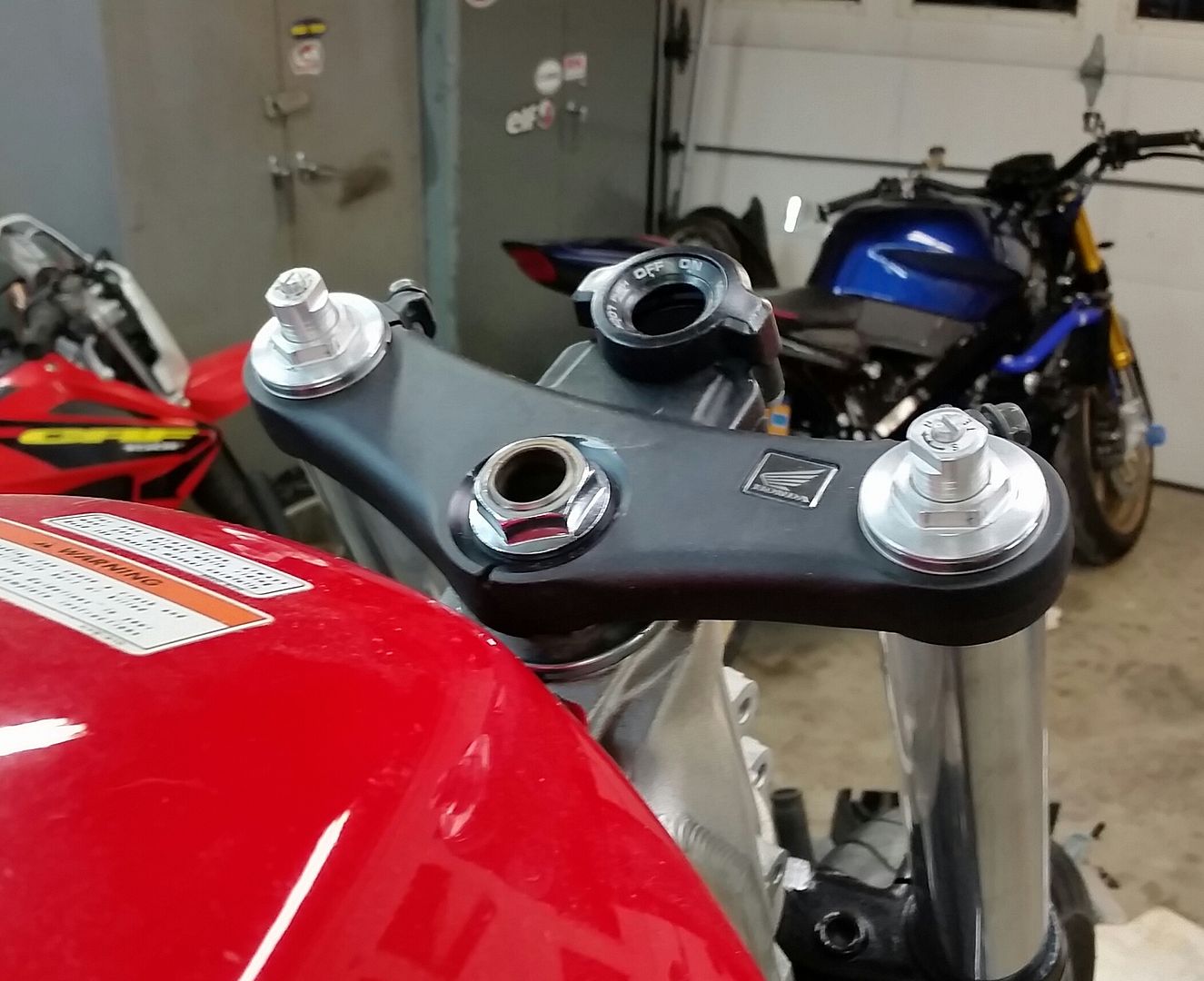 Then I offered up the CBR tail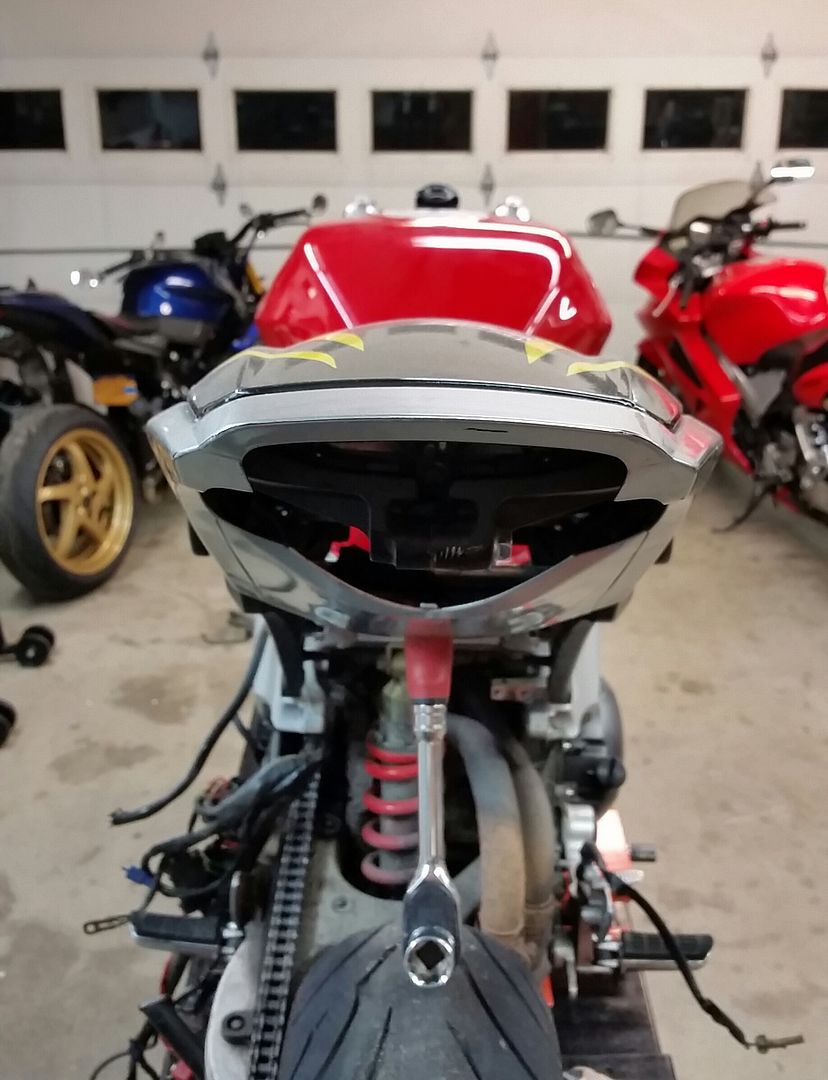 I'm happy with how the shapes will blend. With the right blend panels and paint, it will look factory.