Got a few things done in the shop today. I actually got to test out my new heater since fall has finally decided to show up and its in the low 40s right now. I'm terrible at taking pics sometimes because I get so focused but I will show you what I have.
I started with cleaning the engine up:
It was pretty nasty from just sitting in the shop for a year. I got it all cleaned up and also got the swing arm as clean as I could. All I was using was some simple green, shop towels, and a wire brush.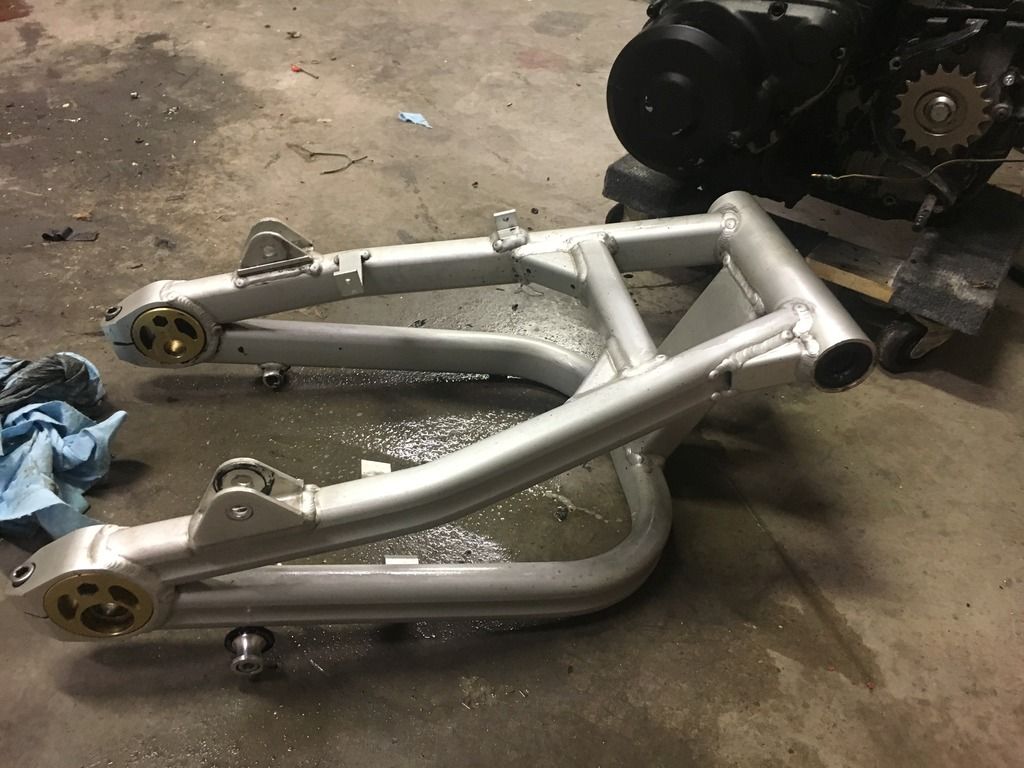 And all back together:
And with the new kickstand bolted up:
Looks like its going to work out perfect. I wont know for sure until I get it back on the ground. I also ordered new steering bearings and one of many ELR decals